7 Foolproof Ways to Improve Your Results on Twitter
Twitter is one of the sites that I really struggle with. I understand the necessity; it can help your blog posts pick up a lot of steam really quickly, which makes sense given the broadcast design of the platform. This is all theoretically, of course, because in reality, most of us struggle to get so much as a few likes and a single retweet on any given post.
By the most generous estimates, most Twitter engagement rates fall under 1% with interactions to a tweet compared against the number of followers your profile has. And that's an extremely, extremely generous estimate, since the top 25 brands on Twitter only average .07% engagement rates. Ouch.
Fortunately, these low engagement rates can be improved, so long as you have the right strategies in place. I'm going to show you the 7 most foolproof ways to get more engagement on Twitter, starting with your very next tweet.
Use The Right Hashtags
Twitter is the site that made hashtags a thing, so it's not a surprise that proper hashtag usage will be a central part of the platform.
For best results, all your posts should contain hashtags so relevant audiences can stumble upon it. Use a combination of broad-appeal, commonly used hashtags like #TGIF or #puppylove to increase visibility, and a niche, industry-specific hashtag to appeal to your exact audience.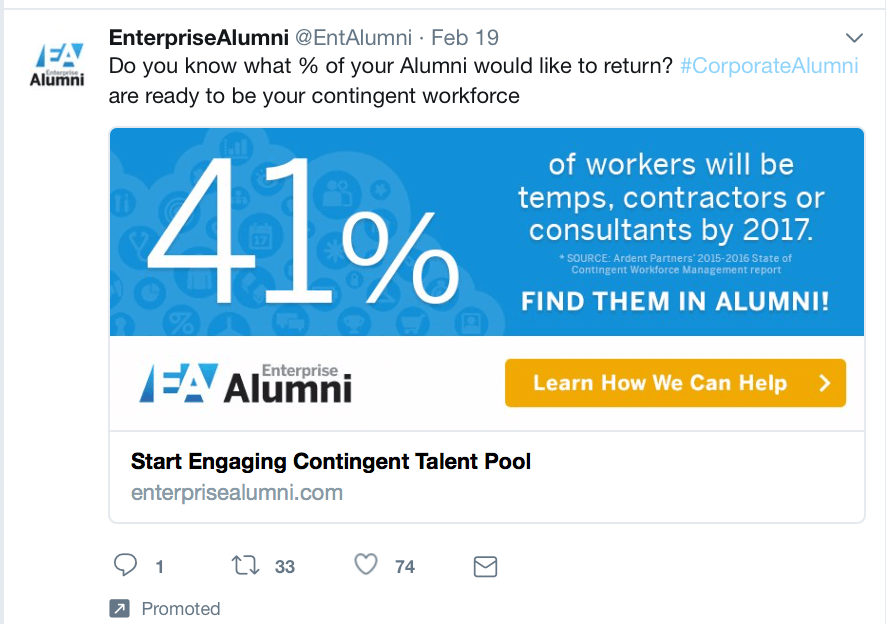 You can use Metricool's hashtag tracker to keep an eye on the activity of a hashtag over time, which is especially beneficial if it's your branded hashtag. See who's using it, how they're using it, and when.
Hashtag Tracker Metricool
You always want to use hashtags, but you want to limit them. Unlike Instagram's ideal high number of hashtags per post, Twitter only has so much space and you don't want the whole tweet to be made up to hashtags, like the example below.
Instead, it's most effective to use two or three hashtags after the tweet, but never any more than this. After three hashtags, your engagement rates will decline.
Interact with Other Users
The biggest beef that I have with Twitter: we're all just hanging out on the site, yelling into what feels like a black hole. It's more about sharing our own hair-brained ideas instead of connecting with other people.
This doesn't work for businesses.
Instead, interact with the content from other users. Follow them first, share their tweets.
By interacting with other users, you'll both gain their attention and their trust.
Add Pictures, Videos, and Gifs to the Post
Tweets with visual elements—which include the aforementioned pictures, videos, and Gifs— perform significantly higher than tweets without them. One study even found that tweets with visual elements receive 150% more retweets than those without.
Another case study found that tweets with visual elements got 89% more favorites and 18% more clicks. All of these are engagement rates that matter for your brand.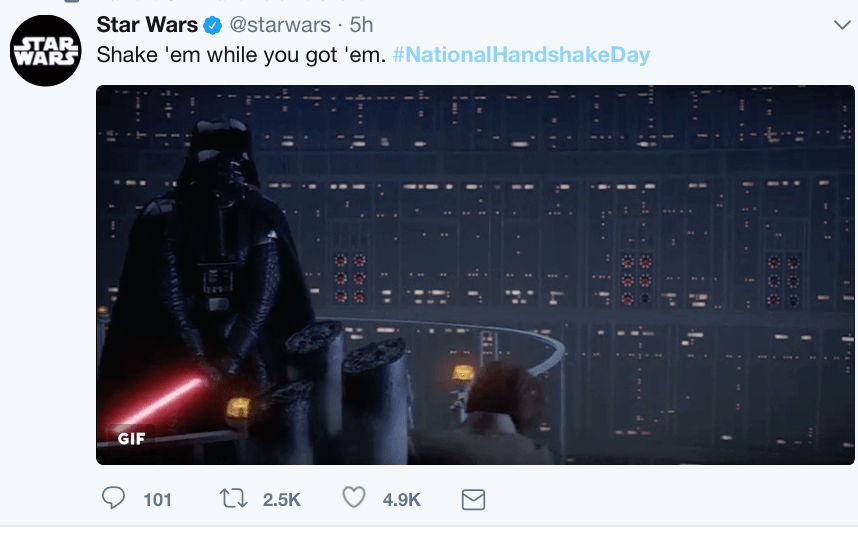 Visual elements—particularly video—are mattering more and more to social media marketing than ever before, so make sure that at least 1/3 all of your tweets have a picture or video attached to them.
Retweet UGC
User-generated content is a big deal in the world of marketing right now. It's the content that users create for and about your brand, and it's more persuasive than any content even the most highly trained marketing expert could ever craft for you. It makes your brand looks good, and it helps you build a community around your brand.
Retweeting it just amplifies the power it had in the first place, extending its reach to all of your followers and showing other users that you might be excited to share theirs, too.
Because of this, you should both retweet and share UGC, and aggressively encourage it. Ask users to create UGC with your branded hashtag attached so you can find it and share it.
Use Clean Language
We've all read the tweets that try to fit so many thoughts and words into those 140 characters that it comes out like one big jumbled mess.
Not only will this not get you engagement, it can make your business look bad. While we're at it, you can use commonly accepted abbreviations like "btw," but please, please don't have statements like "pls try 2 call u" where none of the words are actual words.
Treat your tweets like copy at a newspaper. It needs to be clean, or, in otherwise, concise.
Get to the point quickly, slap on a few hashtags, and publish it. If you absolutely need more space, follow up with a second tweet instead. Think of your tweets as soundbites—what will users latch onto quickly?
The tweet below is a fantastic example of what you should do.
Track What Works for You
Most of the strategies in this post are tried-and-true, and we know that thanks to the careful analysis of Twitter engagement rates with tools like Metricool's analytics.

If you have 20 tweets, after all, and 6 have significantly higher engagement rates than the others, you have to understand why.
Maybe it's because they were posted at a similar time, used a similar hashtag strategy, or had images instead of no visual elements.
Whatever the reasons are, you should be using a detailed analytics tool to help you determine exactly what those reasons are.
Post 1 to 3 Times a Day at Peak Posting Times
How often you post and when you post both matter a great deal when you want to increase engagement. Posting at peak times will help your tweet get more visibility instead of sinking into the abyss of Twitter, which will get more retweets to keep the cycle going. You can use Metricool to evaluate your peak posting times.
The experts strongly disagree with how often you should post- some say fifteen minimum, while others say absolutely no more than three no matter what. I suggest aiming for between three and five. This keeps your followers engaged, and thus, engaging. Spread out your tweets throughout different peak posting times for best results.
Final Thoughts
Getting engagement on twitter is difficult, but not impossible—you just have to know how to actually go about increasing it. All of these tactics are simple and immediately available for all businesses to use reliably, so what are you waiting for? Go get started boosting your Twitter engagement rates now.
Ready to invest in your Twitter marketing? Watch your engagement rates climb with Metricool's analytics& hashtag tracking. Learn more here.