Instagram is the Social Network where users can share photos and videos. Its editing tools and filters have made Instagram stand out from other applications. The number of users is constantly growing and it's the favorite Social Network amongst millennials.
There are over 500 million of active users on Instagram, sharing more than 95 million photos daily.
Instagram photos: the correct size
Instagram is the quintessential social network for photo sharing.
The quality of the images is crucial so it's vital to choose the right image size but…what is the right image size? Let's review the optimal sizes for use on Instagram, ready?
TIP: Instagram substantially reduces the photo sizes so we recommend that you upload images at the maximum allowable resolution.
Instagram profile picture size
Your profile picture is your trademark and that image will make you recognizable amongst your followers. When it comes to your personal profile, it is also important to use that same photo with the rest of your social networks so you can be easily remembered.
✅ Optimum size : 110px x 110px.
✅ Maximum resolution: 180px x 180px.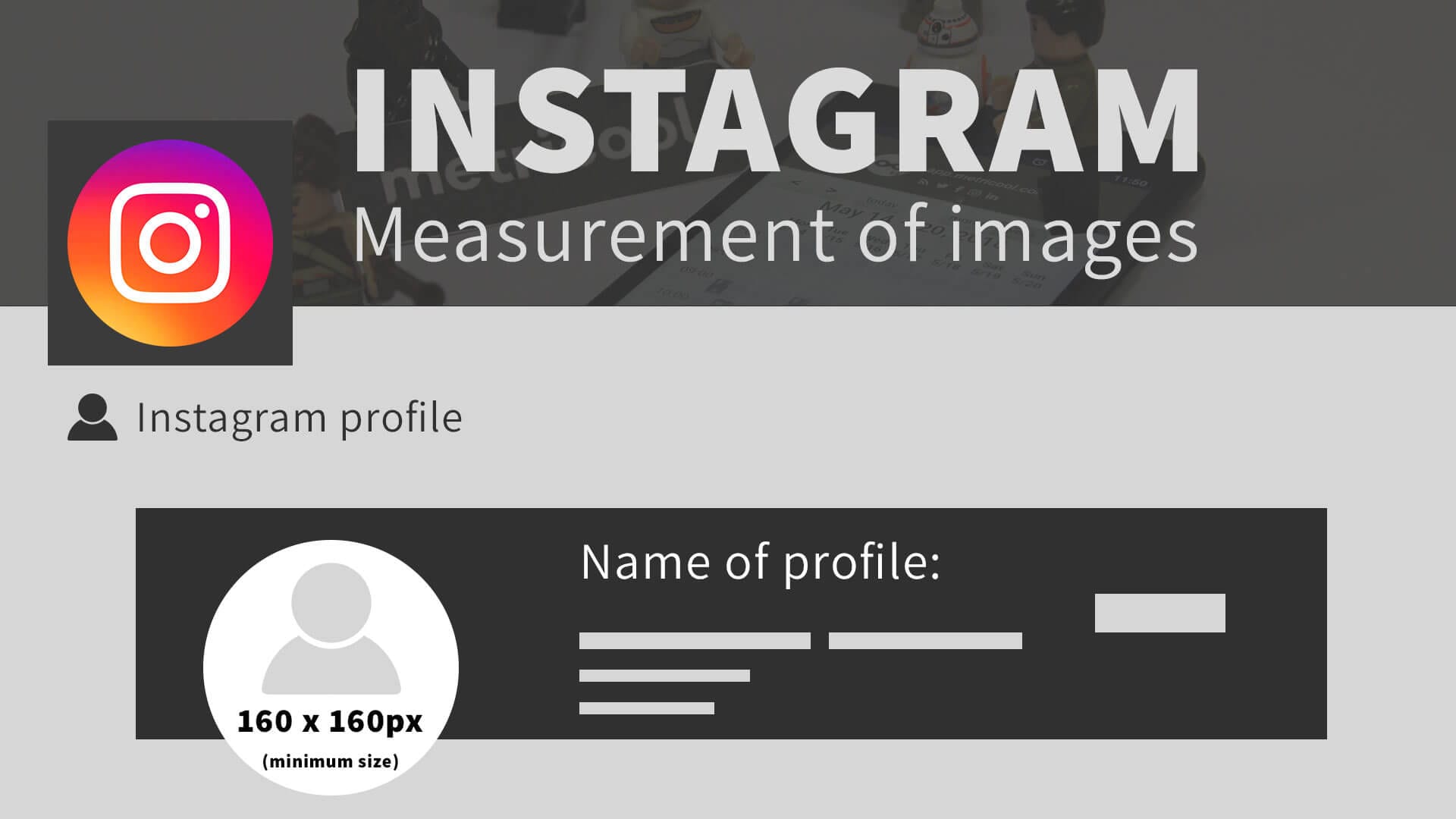 Published Photos on Instagram
Remember that Instagram reduces photos sizes automatically. So, take advantage of this feature and upload pictures at the maximum allowable resolution to assure the sharpest image.
✅ Instagram square size recommended: 1080px x 1080px but you should upload the image at the max resolution allowed, 2048px x 2048px.
✅ Instagram landscape dimensions recommended: 1080px x 566px. It is also possible to use a smaller size such as 600px x 400px.
✅ Instagram portrait size recommended: 1080px x 1350px. However, Instagram will show it as a 600px x 749px image.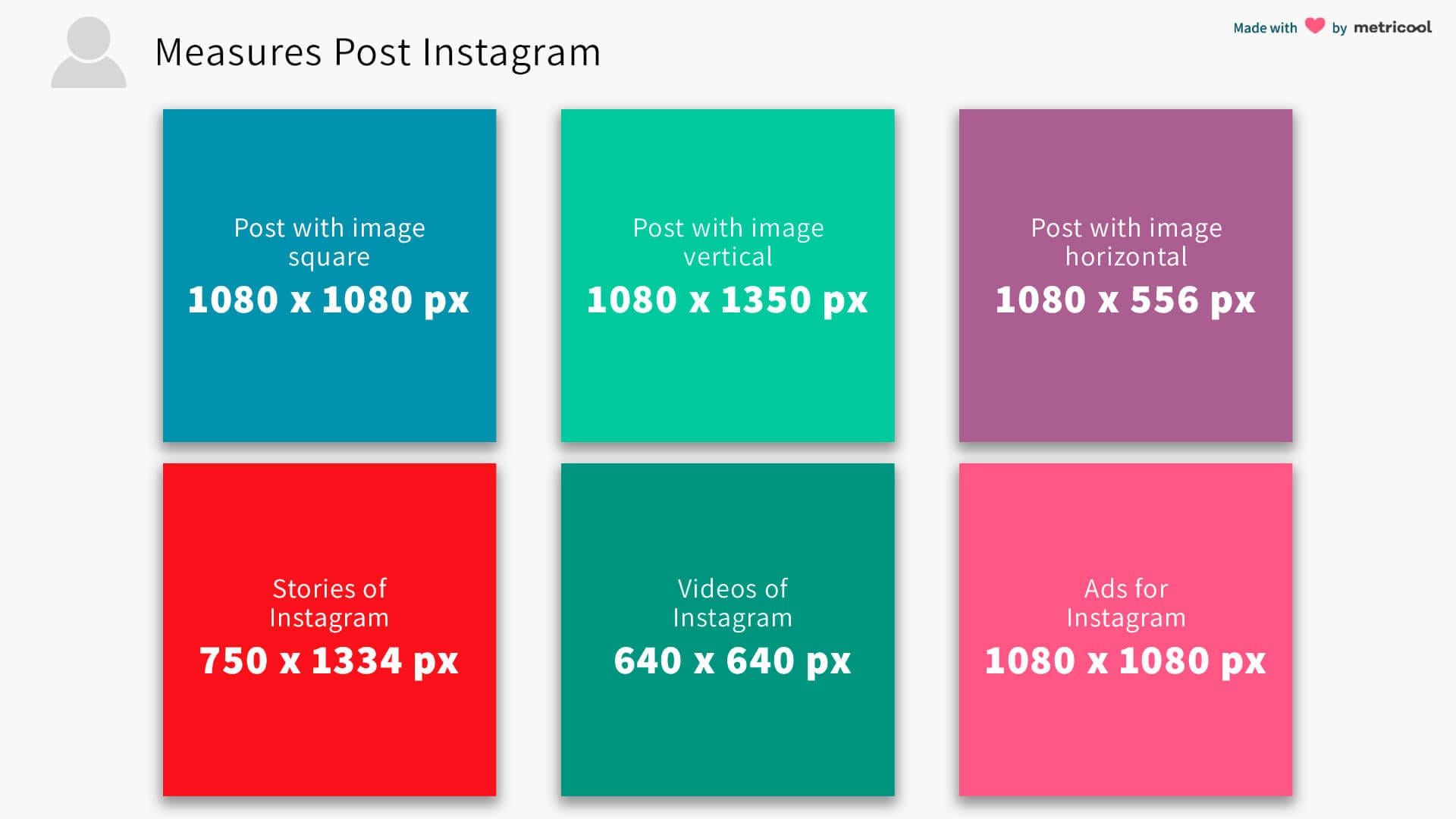 Posted Videos and Instagram Stories
On Instagram, you can upload a video to your timeline or share it to Instagram stories. The correct size to use will be determined by where you publish it:
✅ Video to your timeline: the resolution should be 640px x 640px and the duration should be between 3 and 60 seconds.
✅ Video to Instagram stories: 750px x 1334px. The maximum duration should be 10 seconds.
The correct sizes to share pics and videos on Instagram. Discover the right size.
Click To Tweet
Ads on Instagram
When it comes to creating your ads on Instagram you must consider your publication sizes and different formats and be sure you stick to them!
✅ Square ad:  1080px x 1080px. Although it will appear as 640px x 640px.
✅ Landscape format:  1080px x 566px. Will appear as 640px x400px.
Pay special attention to the text you use on your ads. Instagram only allows you to include text no greater than the 20% of the image size.
Pay special attention to the text you use on your ads. Instagram only allows you to include text no greater than the 20% of the image size
✅ Photos work better than videos. Despite the brand's growing trend of sharing videos, statistics speak for themselves.
Photos on Instagram are the most popular and they get significantly more likes.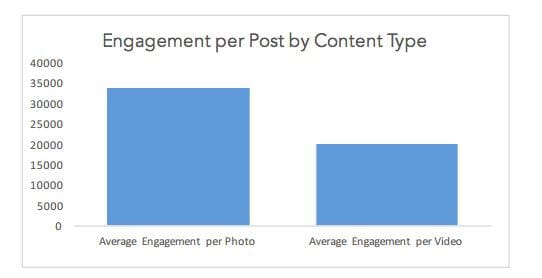 Engagement by content type. Brands are progressively sharing more videos, 13.2%, but photos are still ahead. Source: Simply Measure
Size Matters
Yes, photo size matters on Instagram or in any other social network. This is the key factor to:
Attract your followers' attention
Create a brand and establish a community
Make striking ads to get more clicks
A good quality image or photo, not pixelated and properly cropped, can be the key factor to attain more followers and help to keep the existing ones.
IG is the social network for photo sharing. As we emphasized on this post, it is critical to pay special attention to the sizes of the photos, videos and Instagram stories that you publish. The same applies to other social networks.
Learn more about the correct photo sizes on Facebook today 
Congratulations! Now you know what is the best image size for Instagram you should use. We give you the measurements and you apply the creativity.