Have you just opened an Instagram account for your business? If you link it with the Facebook fan page that you have already created, you will have certain advantages to continue growing and improving your marketing strategy.
Why link Instagram with Facebook?
You need to create this "link" between both platforms to be able to create ads on Instagram, since all ad campaigns are made from Facebook's Business Manager.
You can publish on both platforms at the same time if you have them connected. You will save work time and the quality of the publications will not be affected.
You increase the reach of your publications because both social networks feed each other, those who do not know you on Instagram will arrive from Facebook and vice versa.
You manage both accounts at the same time, managing the content, replying to messages or comments and analyzing your stats.
Now that we have reviewed the advantages of linking both accounts, how can you do it?
Link Instagram with Facebook
Here is a check list of the steps you must follow to link your Instagram profile with your Facebook fan page.
Connect your account from Facebook
Go to the Facebook fan page that you want to connect to your Instagram account.
In the left sidebar column, click on 'Settings' and, then on 'Instagram'.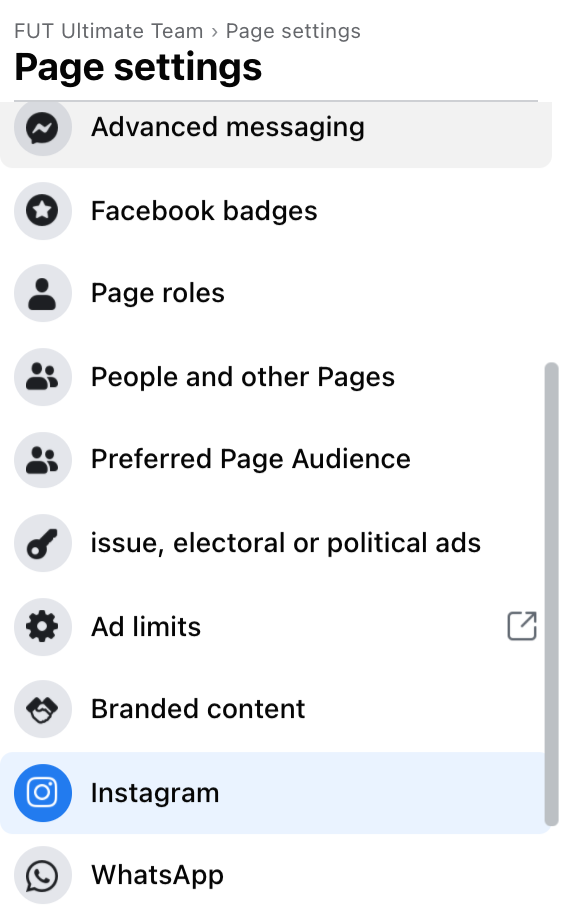 When you are in the option of 'Connect with Instagram', tap on Connect account and a new window will pop up.
This new window comes from Instagram API. Here you must log in with the Instagram account you want to connect, make sure you log into the right one.

Tap on login and authorize the connection, you already have the Instagram account linked to Facebook!
Link your account from Instagram with your mobile phone
Connect your Instagram account to Facebook from Instagram.
Go to your Instagram profile that you want to connect and tap on the three-line button in the upper right corner.
Tap on 'Settings' and then on 'Account'.
Among all the options, touch the 'Sharing to Other Apps' button.
You can choose between several apps: Twitter, Tumblr, Ameba or Facebook.
Clicking will take you to another screen to confirm the link between the Instagram account and the Facebook account.
You already have your accounts connected to manage them from one of the platforms, analyze their performance or reply to messages and comments.
Have you made a mistake and want to unlink the account? no problem! Let's undo the "link"
How to unlink your Instagram account from Facebook
Maybe you want to close one of the two accounts or you have finished collaborating with a client and want to unlink the accounts so that someone else can manage them.
Unlinking Instagram account from Facebook is a piece of cake:
Go to the Facebook fan page you want to disconnect from Instagram.
Follow the previous steps: in the left column go to 'Settings' and then click on the 'Instagram' option.
You will have all the information from the link of your account: basic, contact and private information.
Scroll down to the end and you will find the 'Disconnect' button. Click on it, and you have already deactivated the link between Instagram and Facebook.

As the Facebook message says, keep in mind that information that has been shared on Instagram, such as stats, comments or messages in your inbox, will be lost.
You already know how to link Instagram with Facebook.
And you know if you want to be able to analyze the data from both Instagram and Facebook in the same place.

If you have any questions leave us a comment. 👇🏻