After coming back from some relaxing holidays, you might find difficult to get your work day organized.
September is the month to design marketing plans. So, you better get on it, be ready to multitask and think about the strategy for next year.
We will help you to handle all the extra stress and get your work and social networks up to date.
Plan your content on social networks
Make sure that all the content that you want to upload on social networks is done in the right moment. So, plan your content and guarantee that everything is posted on your social networks.
With Metricool, you can schedule your content on Instagram, Facebook, Twitter and LinkedIn.
You must publish your content when most of your followers are connected to the different social networks.
Discover when your content can have a larger impact and more visibility on social networks and schedule your posts accordingly.
Analyze social media metrics
A new school year starts so it's time to set new objectives, create strategies and track whether they are successful or not:
Monitor the evolution of your social networks and check if your digital marketing strategies are working as expected or if it's better that you reconsider and change your plans
Analyze your metrics periodically so you can track your progress month by month.
Create reports to keep all the information well organized
Generate reports every week, twice a month, monthly or the period that best adapts to your plans.
If you create reports periodically, you will be able to check whether you are reaching your goals and compare your present results with the past.
Use your social media metrics to guide your next steps and strategies
The best way to show the evolution of a specific social network to your boss or clients, is by delivering a comprehensive report with all the relevant data.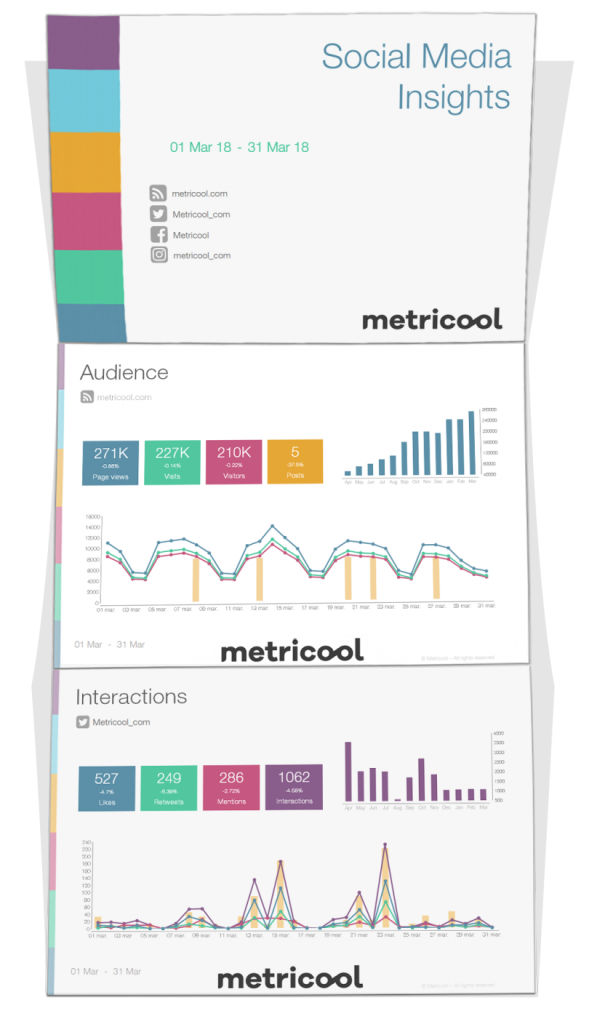 Metricool will also let you customize your reports with your logo.
Analysis of competitors
Knowing what your competitors are up to is always an advantage. There are plenty of things that you can learn from them and their strategies on social networks.
Analyzing the social media strategies of your competitors will help you to reach your goals and optimize your results.
It's a good source to obtain new ideas
It will help you to stand out from your competitors
You will discover which techniques and strategies are being used.
Analyze your competitors on social networks and get off to a good start after your summer vacation.
Are you ready to start with good energy and Metricool's help?
Start planning your strategy for next year