How many times have you thought about ways of improving your productivity to make the most of your time?
Work productivity is the relationship between the effort and time we dedicate to an specific action and the outcome.
Being productive can sometimes be challenging, and especially, nowadays that most people find themselves working from home.
You spend the day working and still, it seems that all those hours fall short. Your favorite phrase is "I wish the day had 48 hours" or "I can't keep up with everything."
That is why in this article, we'll bring you some tools that can help you improve your work productivity and automate processes.
Grab a notepad!
10 tools to increase your work productivity
How is it possible that I can't get more work done no matter how hard I try? The key is to know how to get more out of your daily routine, and there are tools to help you boost your productivity and, ultimately, make your life easier.
TOOLS TO ORGANIZE YOUR TASKS
Is your computer covered with post-it notes? With these tools, you will finally say goodbye to all of them since you will have everything you need handy to cover even the smallest detail of your daily tasks.
Feeling scatterbrained? Without a doubt, this is the tool you need. What is it for? With it, you can add everything that comes to mind. Yes, you heard right. You can create all types of lists, pending tasks, reminders… as if it were a virtual post-it note!
It is, without a doubt, one of the best tools to make to-do lists and increase your productivity. You can create your lists by themes, assign them to a team member to help you, and cross them off when they are finished. It also has a mobile version.
Save time and energy!
A perfect tool to manage your projects. Through the "Kanban" method, you can place all the tasks you have pending in different columns so that your next tasks are very visual.
TOMIGHTY TO APPLY THE POMODORO TECHNIQUE
Did you know that the brain is not ready to be active for more than 25 minutes at a time? This time is usually called "Pomodoro", so this tool aims to ensure that users who use it get the fewest possible tasks in that short period. Sounds good, right?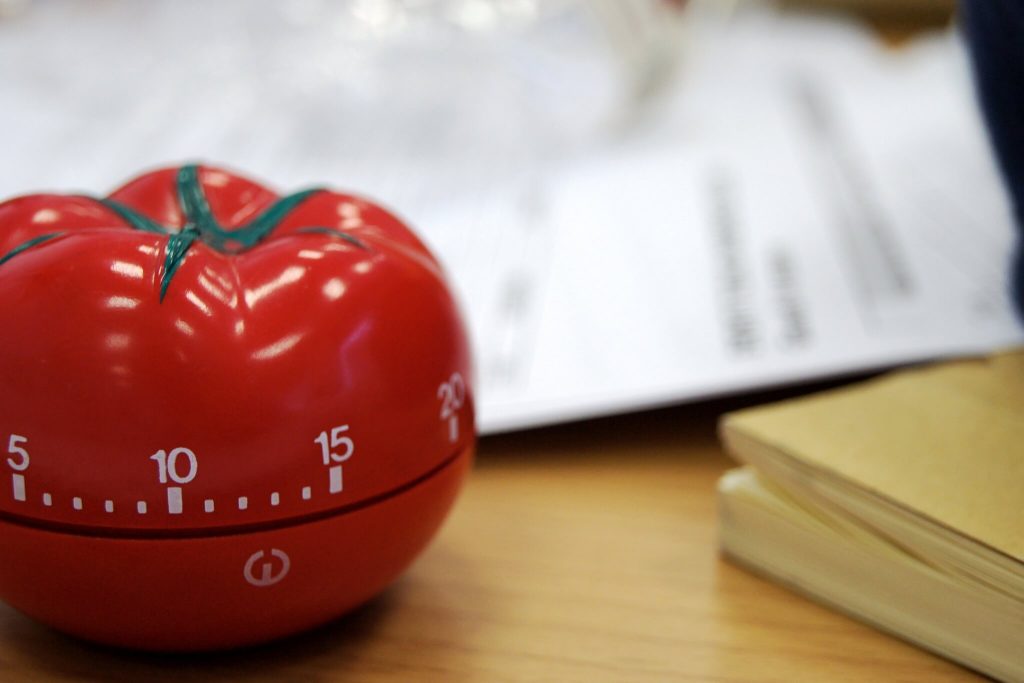 TOOLS FOR TEAMWORK
Remote work is becoming more popular. Therefore, virtual teamwork is the new normal. This is where the tools that I am going to tell you next come into play. You will hardly notice the distances with your work team!
GOOGLE DRIVE
Have you already used it? It's very straightforward and intuitive since it allows you to share all your documents with all team members and edit them in real-time. What do you need to have to access this tool? A Gmail account, and you're good to go!
SLACK
How many emails do you receive a day from your boss, co-workers, or clients? Not to mention the distraction of being every five minutes leaving your tasks to check if someone has sent you an important email.
Slack is a chat designed for companies and Freelancers who need to be in constant contact with their work team.
DROPBOX
Upload all your work and those of your team to the cloud. The information will always be accessible to all team members, and you won't have to ask for it every time you need it.
PRODUCTIVITY TOOLS FOR SOCIAL MEDIA
Do you work in social media? Do you manage the social media accounts of your projects yourself? So pay attention to the following tools that will make your life easier with social networks.
With Metricool, you can say goodbye to having to open multiple tabs in your browser and tools to carry out your social media work.
You will keep all the social networks you need handy to schedule your content on all of them: Instagram, Twitter, Facebook, LinkedIn, and Google My Business.
But this is not all, because Metricool is full of surprises. With this tool, you can also prepare your own performance reports in one minute for your social networks and advertising platforms.
Fast and easy!
Is graphic design not your thing? Create your own creatives with this platform and publish your content on social networks with very original designs. Its interface is very intuitive, and you will have templates to carry out your own designs. It's your turn to unleash your creativity!
An alternative to the Canva tool. With it, you can design your own free creatives, infographics, and icons in a few minutes.
Advantages of increasing your work productivity
Before telling you the whole list of tools to increase your productivity, do you know the advantages of being a more productive person? It helps you feel better about yourself and have more time to focus on other things.
With the large amount of information that you receive on a daily basis, it is not strange that it's difficult for you to concentrate on your day-to-day tasks. If you manage to be more productive, you will be able to focus and prioritize your work, in addition to …
Make time for yourself. If you can finish your tasks in less time, the rest of the day will only be for you and enjoy other activities.
Improve your creativity. Focusing on the tasks you are carrying out will not only allow you to get work done on time, but you will have many more ideas than you imagine.
ACCEPTING new challenges. Once you have gotten your day job done on time, you will realize that you will be more than capable of taking on new work or personal challenges.
With all these tools you will be able to do your work in less time and also not miss any task.

Tell us, what tools or tips do you use to increase work productivity?