'Social Walls' or 'Social Media Wall' is an essential concept that you should include in your social media vocabulary.
Social Walls: What are they?
Social Walls are screens that display in real time all the information that comes from tracking Twitter hashtags.
Twitter is the only social network that allows you to get data from hashtags or keywords
Facebook and Instagram privacy policies don't permit gathering this information. The only option on social media is to analyze hashtags or keywords on Twitter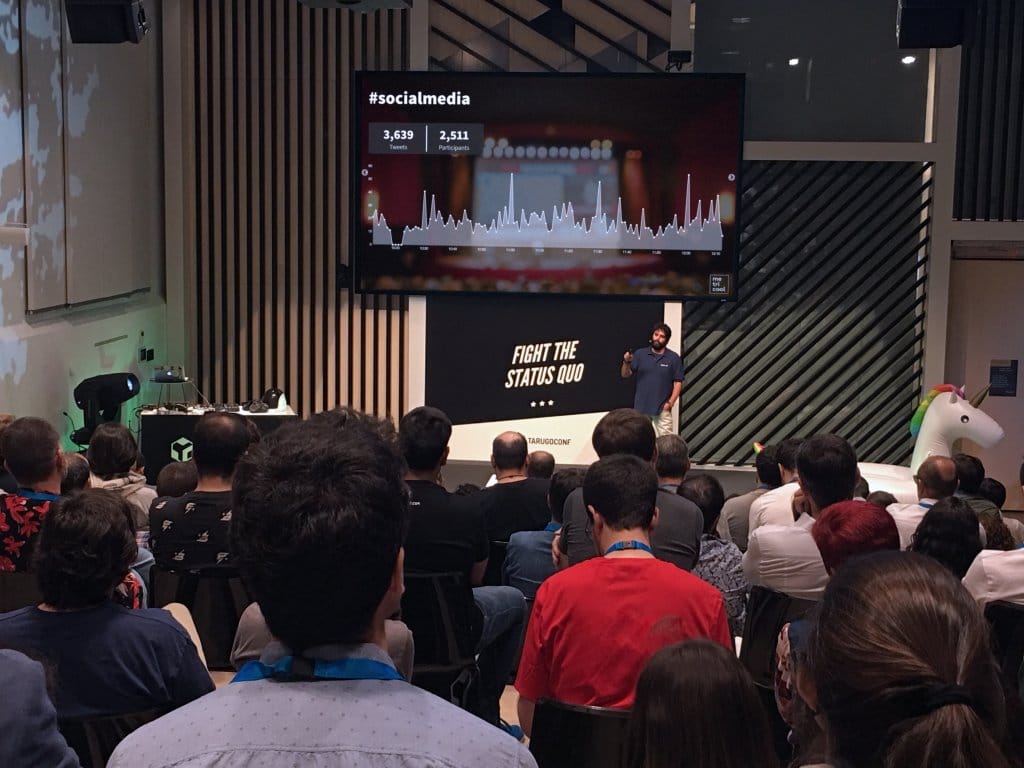 What are they for?
These social walls or screens have different uses:
Gather all the published information about any topic on Twitter:
Project all the content in one or multiple screens
This will help you to: → Obtain a general view about the topic of your selection → Be aware of what people are talking about → Discover who is interested in the subject analyzed → You can visualize the interactions on Twitter across different screens
Filter content according to your liking
→ There is no need to track irrelevant information for you. Filter the topic of your interest and put it together in one screen.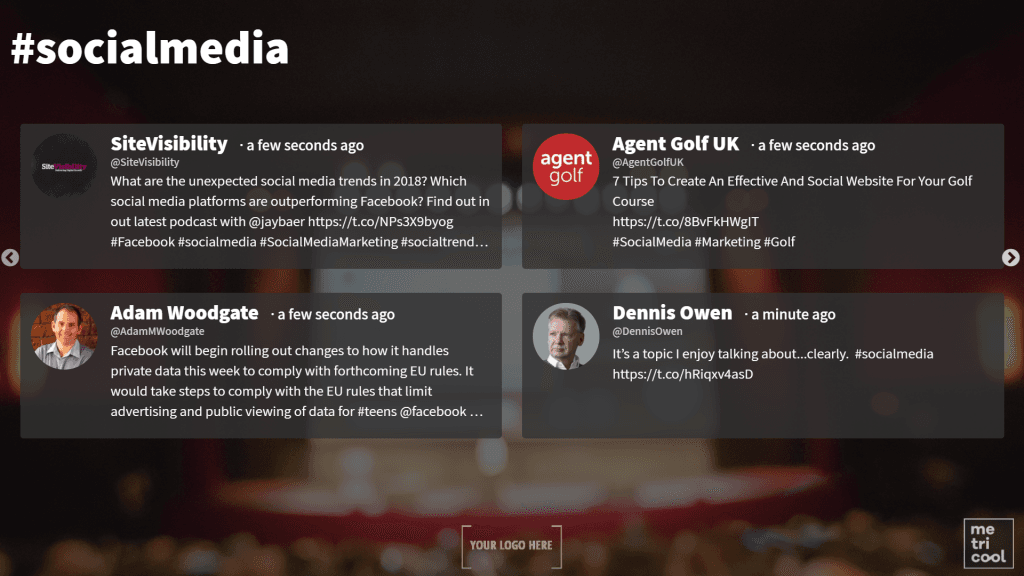 Social media Walls for events
Social networks are increasingly playing a relevant role on events, TV programs or other occurrences. Do you watch your favorite show and interact with the program's hashtag at the same time? I bet you do. Something similar happens with any event or news. Nowadays, you can analyze:
The content posted throughout the event.
Who are the ones sharing more tweets about it
In which part of the world the event is getting more interactions or is having a bigger impact.
Social media walls are very popular for events, such as marketing events or weddings and concerts.
Why are important for events?
Besides being able to gather all the content about one topic, you can also:
Increase interactivity
Intensify activity on social networks
Create branding
Boost engagement
Social Walls with Metricool
Now the question is: How can I apply these social walls to my social strategy?With Metricool, you can analyze any hashtag thanks to the feature Hashtag Tracker.
With this feature you can analyze everything that's going on with only one click:
→ Monitor and analyze any hashtag, subject, keyword or even a user.
→ Get reports to help you demonstrate the reach and impact of an event.
Apart from analyzing all the data extracted from your event, you will also get the following information:
Locations and time: You will know where and how long your event is trending.
Real-time data: You can monitor the data in real time. You can share this data on your social networks or even your event.
Graphic report: You can create PDF reports with all the results.
But there is still more, you can also obtain information about:
Languages and devices: Find out the languages and devices that people use to interact.
Trending Topic duration: Learn the duration of trending topics in each country or city.
Active participants: Sort by the most active Twitter participants. You can export this data to an Excel file and keep it in your data-base.
Content Ranking: Discover the tweets with a bigger repercussion and reach.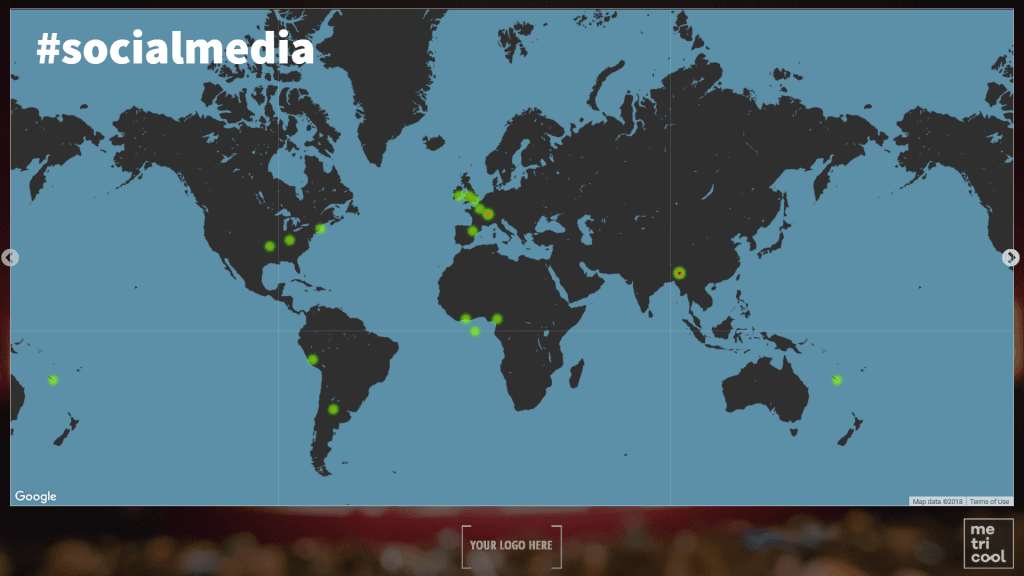 How can I use Metricool's Social Walls
From only 10 USD you can monitor your hashtags with Metricool. You will have access to all the relevant data and real-time screens. You don't have to be a registered user. This feature can be used independently.
You can also personalize your own screens with your favorite wallpaper and by adding your logo.
So, what are you waiting for? Start using Social Walls for your events.