The root of marketing and promoting products or services is now pointing towards visual and social trade. Today, you can not find a single business that is not active on social media, and in this race, Instagram has gained immense popularity in a short time.
Yes, with more than 3.7 billion users, Instagram is now the "sweet spot" for marketers as it holds a myriad of opportunities when it comes to online marketing through ads and tools. In short, Instagram has proved its worth and became a must-have in any social media marketing strategy.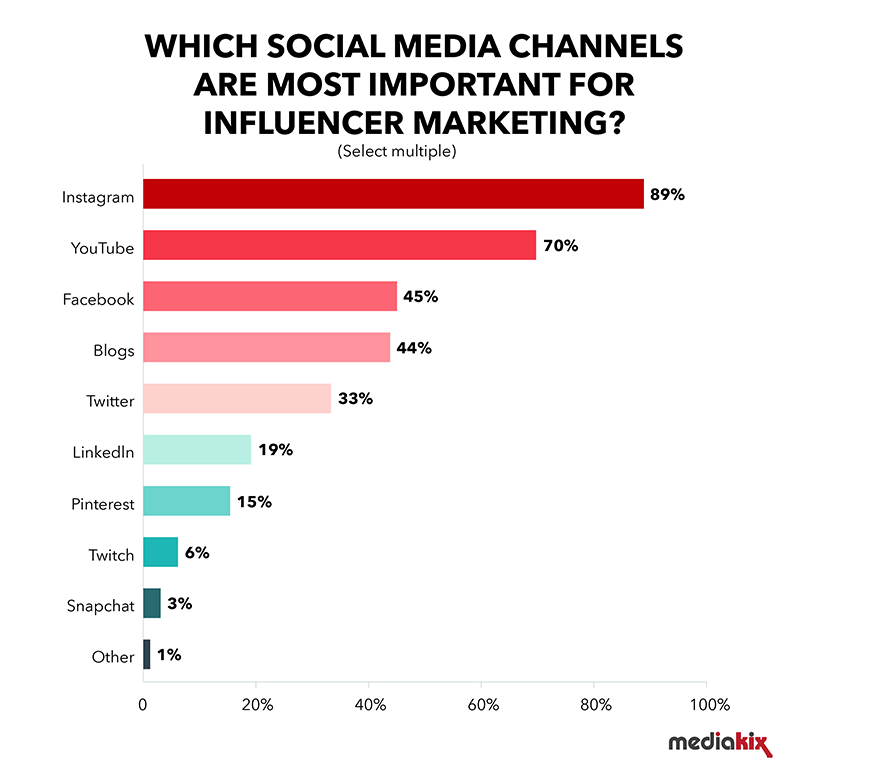 Right now, Instagram is one of the most popular social networking applications across the globe. So a question arises: why is it so popular? Why are most of the brands active on it?
Introduced in 2010, Instagram has grown quickly, surpassing many popular networks such as Twitter, Facebook, Snapchat, etc. From teenagers to large-scale corporations to mom & pop shops, Instagram has made its way and become a complete highflyer for millions of brands. No matter in which business you are engaged, incorporating Instagram into your digital marketing strategy is a must.
Still, confused why the craze for Instagram marketing is increasing day by day? Keep reading on.
The Facts About Instagram
Instagram is very influential and more than eight million businesses are associated with it and promote their products on this platform.
While 48.8% of US brands are already using social media for their marketing campaign, 33% of brands are active on Instagram.
Well, the above figures are quite impressive. If you are a marketer in today's fiercely competitive business, you should not overlook the power of Instagram.
However, you can not ignore other platforms as well, but building your brand awareness on Instagram will really give you favorable outcomes in a short time.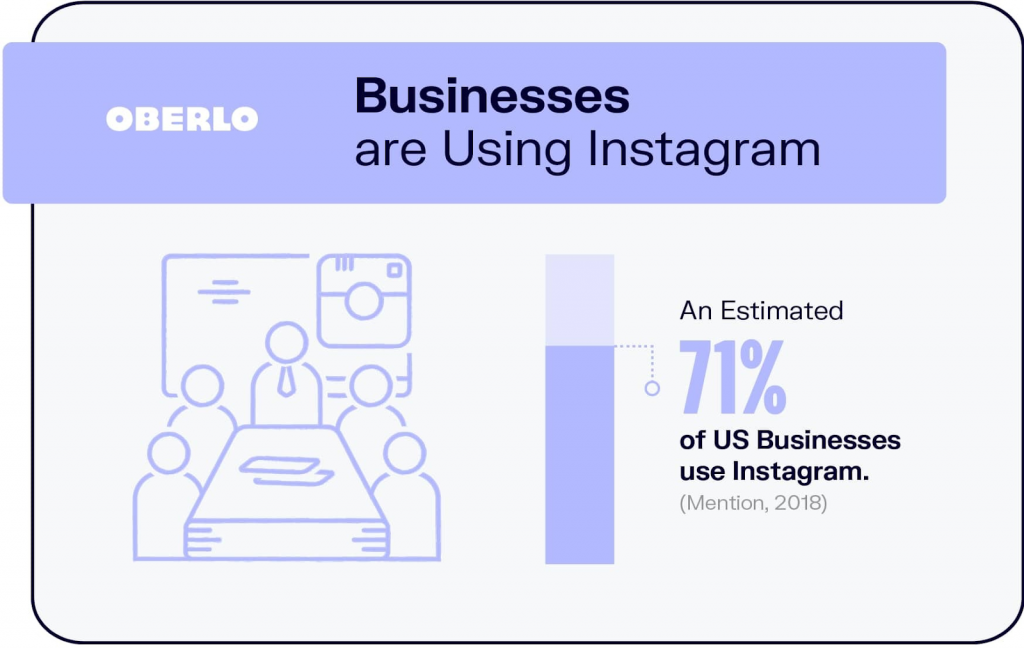 Instagram plays a vital role in the success of your business. Let's prove it and go through some eye-popping statistics.
Instagram has crossed 700 million monthly active users since its launch in 2010.
Among them, 60% of Instagram users log in daily and making it is the most-used and popular network
30% of Internet users are active on Instagram
Teenagers and GenZ are the most active users
Till date, over 40 billion photos and videos have been shared
As said earlier, 48.8% of brands are active on Instagram
And yes, the engagement ratio is also higher than Facebook, Twitter, and Pinterest.
After reading the above, now you get an answer to why Instagram is a popular marketing tool and attracts lots of brands across the globe as it has the potential to achieve a high level of engagement and brand loyalty. Indeed, Facebook is another popular network, but according to the study conducted by Forrester, Instagram has a 58 times higher engagement rate than Facebook. That's huge.
Only in the United States, more than 77 million people are using Instagram, and half of them use it every day. Not only for popular fashion and apparel brands, but food is the second most shared category. In the past few years, we all know how technology and social media trends have transformed the restaurant industry. Due to this, most food business owners now consider food delivery app development as an imperative part of their restaurant success, and having a linked Instagram profile that showcases delicious food encourages guests to order food or make a reservation.
Reasons that Makes Instagram King Among Other Platforms
No matter whether you are a well-established company or startup, building an audience on Instagram has to be a priority. Check out these seven reasons why Instagram is continuously gaining importance and how your brand can benefit from its usage.
More people using Instagram
Boost customer engagement and sales
Millennials love to Insta
Visual marketing
It's a goldmine to get ratings and feedback
Mobility is king
Advertising on Instagram gives better results
Ingredients That Makes Instagram Marketing Worth It
Social media platforms evolve and update their features so quickly. They make updates to offer the best features to users and stay relevant and competitive with other platforms. And the same happens with Instagram. Earlier, users were only allowed to share photos and videos with their followers, but now you can see different filters, direct messages, live stories or reels; Instagram has changed a lot in recent years, and this is the reason why it has become a favorite marketing tool for brands. After all, its enticing features make users want to spend some more time in the app.
Here we will look at key ways that excite marketers to consider it in their marketing and outreach process.
Instagram Stories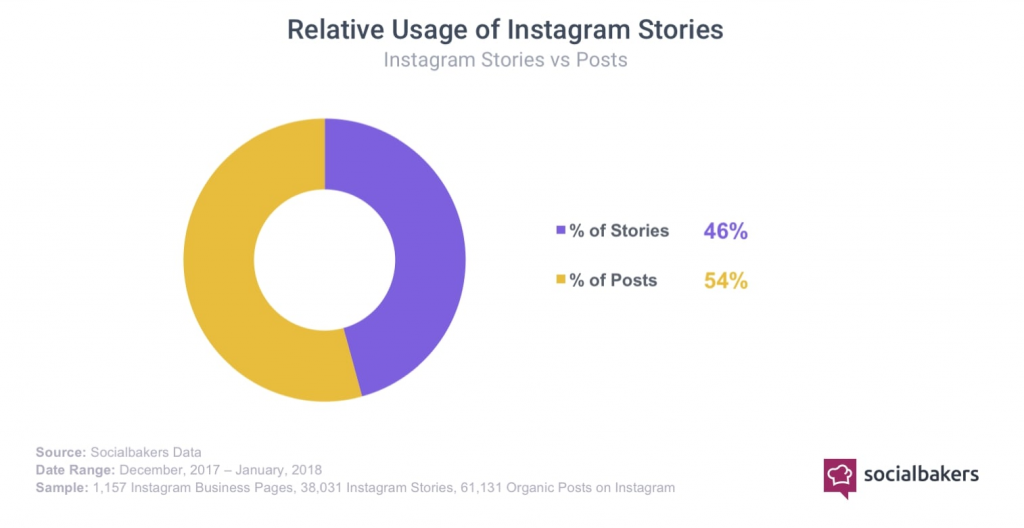 Instagram story is the best way to engage with customers in a direct way. Moreover, its exciting features, such as the ability to mention accounts, add stickers, location, shoppable tags, etc., makes it more popular. Marketers are leveraging Instagram stories to promote their products; in addition, you can also communicate with customers on a personal basis. Its quick reactions, such a thumbs up, down, etc., increase engagement level.
Shoppable Posts
Instagram keeps evolving over the years. Today, you can directly invite customers to shop your products through Shop Tab, which is located on the brand's profile, and allow users to explore products directly within Instagram. It also offers shoppable posts where businesses can add tags to the products with website links, product descriptions, prices, and CTA buttons such as "shop now." It means you don't need to go to the website or download an app to make purchases; most fashion and beauty products do the same.
Make More Out of IGTV
IGTV is getting popular, and videos longer than stories are on IGTV, which is a separate app but works amazingly well with Instagram. Users can also preview the videos and go live with users. You can create a series on your IGTV channel, and users get notified when any story is uploaded.
Hashtags Make Your Brand Unique
As more brands use Instagram, you may sometimes be intimidated by the crowd but using unique and creative hashtags set up apart from the crowd. For instance, Coca-Cola uses the #Shareacoke hashtag in each of their posts to grab user attention. Usage of unique hashtags makes your brand more recognizable and sets you separate from the crowd.
Other Exciting Features
Apart from the above amazing features, there is something new you can try to promote your products.
Go live
You can also set a minimum age limit to view your account
Identify active followers under the tab
Share location
Some fashion brands also use AR/VR features so that users can try products before making any purchase.
What Now?
The above facts and statements have made one thing clear that promoting products on Instagram gives you positive outcomes. No matter which business you operate, Instagram has it all that engages users with informative content and helps brands establish a strong online presence. With over 800 million unique monthly users, Instagram not only gives your brand an additional platform to market your products but allows you to interact with customers.
Create a killer profile, post quality content, and engage with your target audience. Use Instagram Insights to hone the overall marketing campaign that helps you stay one step ahead in the competitive curve. The above benefits clearly indicate that ignoring Instagram might cost you more, so take a step, create a profile, schedule posts and connect with your audience.
Today, Instagram stands first when it comes to choosing the best social media platform; it is not a bubble that burst soon, but it's a craze that keeps attracting millions of brands over the years.