Analyze the competition and improve your social media strategy
Monitor your competitors on Facebook, Twitter, Instagram, Twitch, and YouTube. Quickly and easily research their strategy and draw conclusions to inform your own content.
Integrations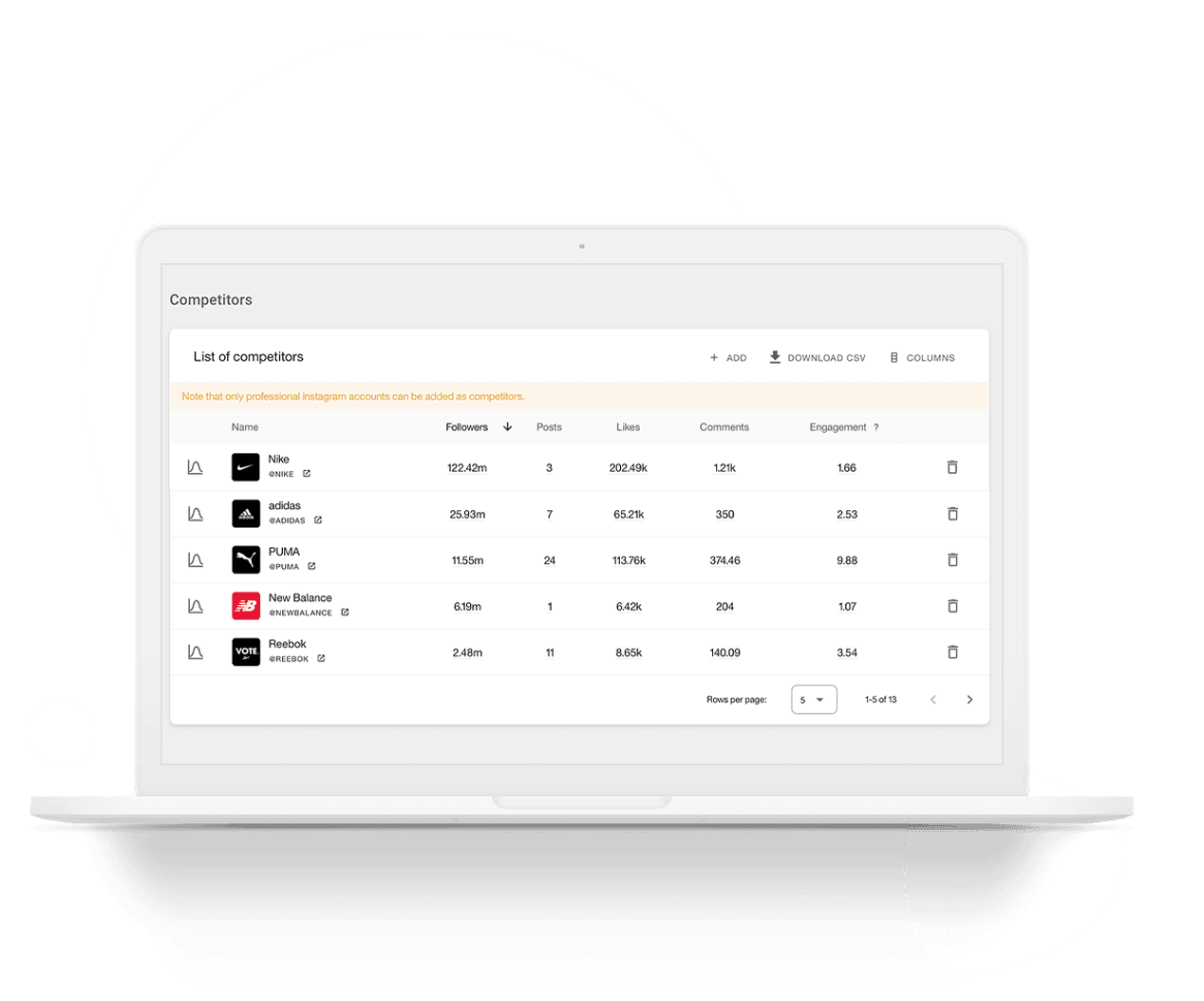 We help big corporations:
Generate benchmarks for comparison
| SEE THE COMPETITION
Monitor the growth of your competitors
Analyze how other accounts grow, their post performance, and analyze their engagement. All you need is the username.
| IMPROVE YOUR STRATEGY
Draw conclusions to use in your own social media strategy
Find out what works, what converts, and what gets lost in the oblivion. Monitor and analyze up to 100 different accounts.
| FIND INSPIRATION
Get inspired by thought leaders in your industry
Explore trends in your industry and brainstorm ideas for new content.
Start researching your competitors today
Analyze up to 100 accounts on Facebook, Twitter, Instagram, and Twitch; and monitor up to 10 YouTube channels.