The easiest way to analyze and plan your LinkedIn marketing
With Metricool for LinkedIn you can take full advantage of your company page of LinkedIn.
Metrics, charts, PDF reports, scheduler, Autolists… Every Metricool thing, now for LinkedIn.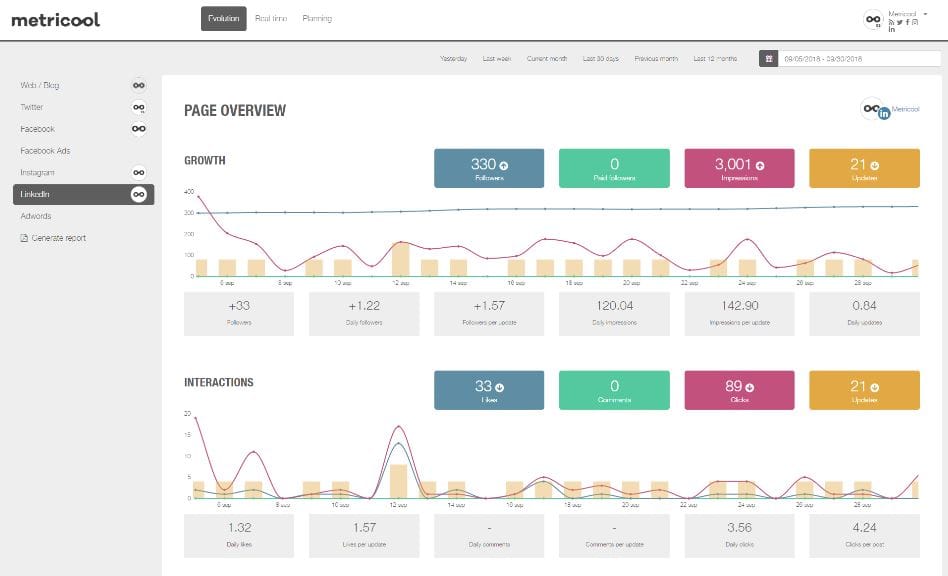 Plan, monitor y analize your LinkedIn company page
Analyze the progress of you company in Linkedin
Choose the period of time and get, at a glance, the growth of your followers, oragnic or paid, or what days your company page has been visited by more people.
Is your community enjoying with your contents to? Are your followers sharing them?
Analyze the reach of your publications one by one comparing the impressions or interactions received.
Plan your strategy using Metricool calendar
Metricool calendar lets you plan your your posts with a strategic vision to save time and stay organized.
You can use the same calendar for Twitter, Facebook and LinkedIn. So you get a complete picture in one place.
Post comments, links and images to achieve the best results and measure all of them with Metricool to improve continuously.
Group all your content in Autolists and define days and times to publish them. Rearrange your content. Put some in pause. All you ever imagined for a real social networks publication planner.
Awesome PDF reports ready to deliver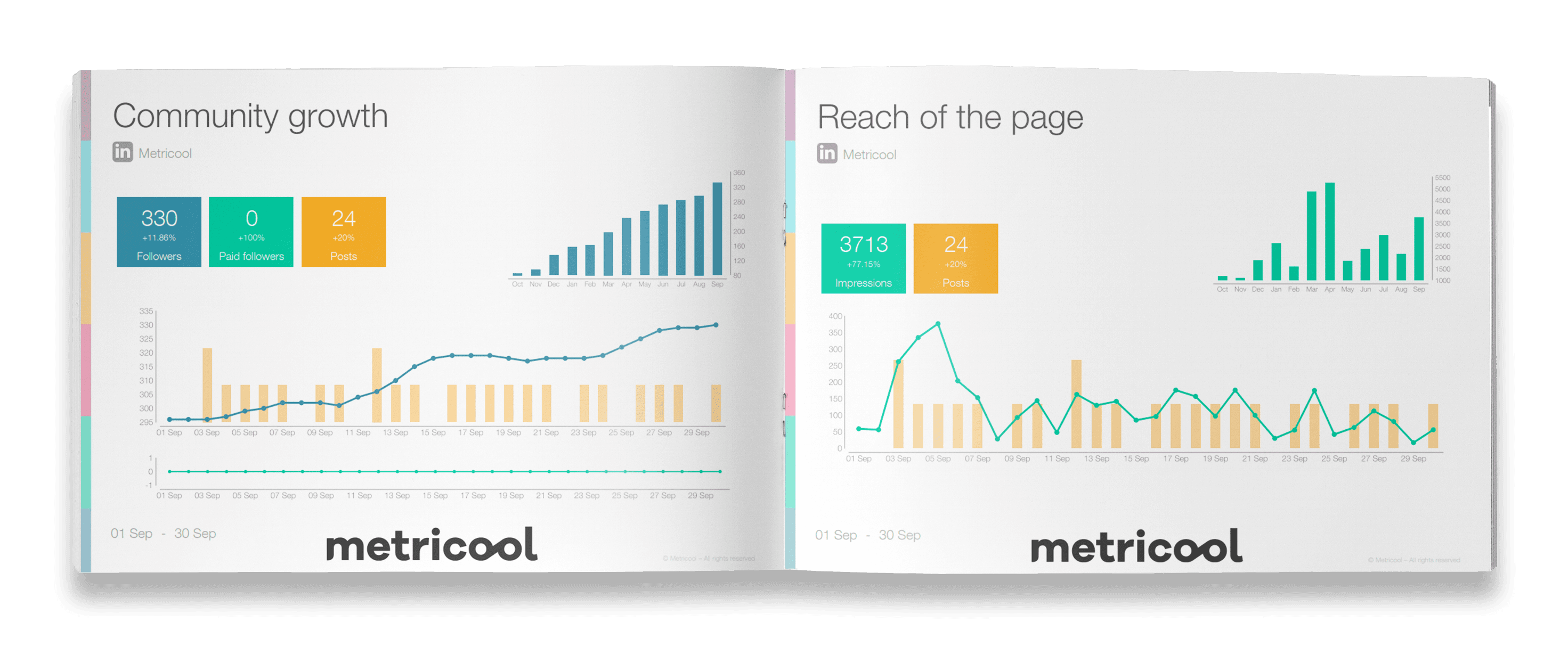 Show the impact of your actions on LinkedIn with your boss or your customer.
It is simple to understand, but contains all the interesting information.
You can choose the content and sections of your report. You can change the logo for your brand and you can choose the format: PDF or PowerPoint.
Simple, professional, impressive.
Thousands of brands already trust Metricool
Metricool for LinkedIn is part of Metricool Premium. Register for free, you can upgrade to Premium any time.
Already enjoying Metricool for free?
Upgrade to Premium for $9.99/mo to start using Metricool for LinkedIn.