On Instagram, there are three different types of profiles: Business, content creator, and personal. Each of them has some pros and cons. Of course, if you want to obtain metrics and enjoy other features, you need a business or creator profile.
Let's get started!
How to set up an Instagram business account
First, enter the Instagram account in which you want to change the type of profile.
Are you ready? Let's go!
1 Go to 'Settings'
Access this window from your profile by clicking on the button with three horizontal lines. Tap on Settings.
2 Tap 'Account'
Here you have access to everything related to your Instagram account. From personal information to language or use of data.
3 Switch to a business account
At the bottom, you have the option to Switch to a professional account. Click on this option and follow Instagram's on-screen instructions.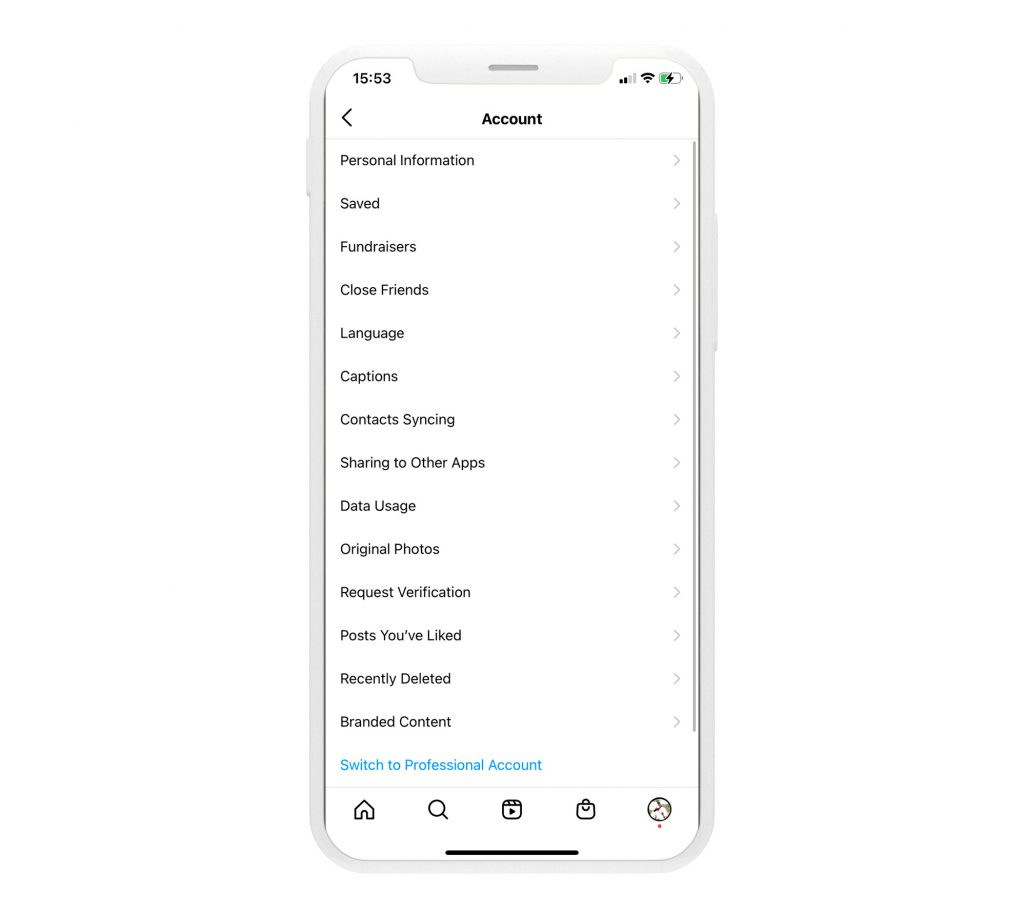 4 Last Steps
When you tap on this button, press continue and follow the remaining steps.
These are: choose your business category, add a phone number or email and choose the Facebook page of your business with which you are going to link your Instagram business profile.
To have your professional Instagram account, you need to have a registered Facebook page of your business.

If you don't have it yet, we recommend creating it first and then linking it.
Advantages of having your business profile on Instagram
Do you still have doubts about changing your personal profile to an Instagram professional account? Here you can check some of the advantages that can help you in your decision.
✅ You have access to the insights.
You will be able to analyze your performance through the data that Instagram provides you: interactions, number of times the post has been saved, visits to the profile, etc.
✅ Access to an advertising tool
On Instagram, you can promote the content you upload or make ads on your stories from the Facebook Ads tool.
✅ You can add more information to the bio of your profile.
Add more calls to action: such as direct message, email, or even the phone.
✅ You have more content options for your brand.
How to use the store included on Instagram or add links to your stories to attract traffic.
Do you want to go back to your personal Instagram account?

You just have to follow the same steps as you did to switch to a professional account. In the same button, you will see the option to switch to a personal account.
If you have an online store or a physical business, you should have an Instagram business account.
Do you have any questions? We will read your comments.