Are you going to delete your TikTok account and don't know how? Here we'll tell you how to do it in a simple way.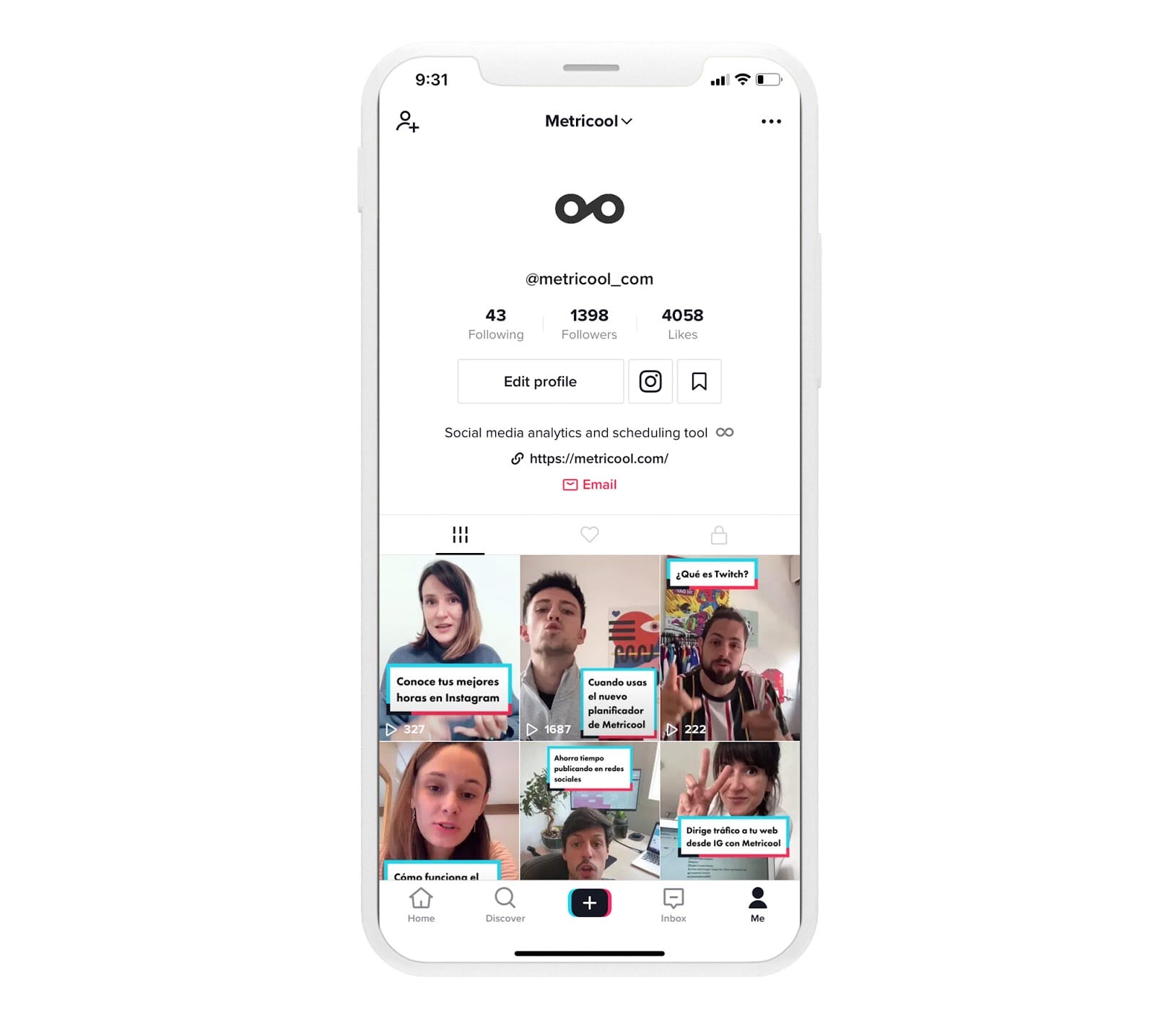 Follow these steps to delete your TikTok account.
Let's get started. Go to the TikTok profile that you administer and want to delete. Then, follow these steps.
1 Click on 'Me'
This button is located at the bottom right of the TikTok home screen.
2 Hit '…'
This is the Settings and privacy screen.
3 Go to 'Manage account'
In this option, you can edit everything related to your TikTok account.
4 Delete account
Click on the option to delete your account.
5 Type your password
It is one of TikTok's security methods to prevent someone outside your account from deleting your profile.
Once you enter it correctly, click Delete account.
You already know how to delete your TikTok account. Even so, if you have questions about what it means to delete your TikTok profile, keep reading.
What happens if you delete your TikTok account
Is this step definitive? Can you get the account back?
Pay attention to the following points. You need to be aware of what happens after you click on the 'Delete account' button on TikTok.
✅ Once you delete your TikTok account, you cannot log into the application with the data you registered: email, username, or phone number.
✅ You lose any access to the content you have posted on your profile. That is, if you did not save it on your mobile device, you wouldn't be able to access that content.
✅ If you have purchased a product through the TikTok purchase service, you cannot get any type of refund.
✅ The information that you have shared by private message with other users is available and visible to them. However, you won't be able to access those messages.
Can you recover a deleted TikTok account?
TikTok deletes your entire account within 30 days. During this time, you can back out and recover your account, as it is still visible to the public.
After this time, TikTok deactivates your account permanently.
Think carefully if you want to delete your TikTok account. You have 30 days to recover it.
Another option is to download your published videos to not lose them and then delete your account.
Do you want to create your own marketing strategy on TikTok?