How to Get More Likes on Facebook
Whether you have 15 likes or 15 million likes, every single business on Facebook wants more. Many businesses, however, struggle with the challenge of actually getting them.
We're currently living in an oversaturated digital environment, making it more difficult to get users' attention than ever before. Users have also become more digitally savvy and less trusting of traditional marketing media, making the challenge exponentially harder.
In spite of all of this, users are excited to follow brands they love on Facebook—you just have to know how to get them to hit that like button with Facebook Marketing. We're going to take a closer look at the best and worst ways to get more likes on your Facebook Page, and how to get those likes engaging.
Do Facebook Likes Still Matter?
Yes, Facebook likes still matter. Even though organic reach is down, making it harder to show up in users' feeds, connecting with new users matters a great deal. It may take some time, but more followers means more people who are intentionally receiving your content on their newsfeed, keeping you fresh in their mind.
Likes also contribute to social proof, which is a powerful marketing force that should never be ignored. Social proof works as a digital word-of-mouth marketing; the more people who like your Page, the more likely new users will be to pay attention to it.
Make Sure Your Profile is Up to Snuff
Ready to start raking in the likes? There are 4 tactics you can use to get more likes from your target audience quickly.We've all seen Facebook profiles that are outdated, with blurry images and the most recent post being shared two months ago. Even if you love the brand, you probably won't like that Page.
Make sure your profile is up to snuff. This means you should always use high quality images, especially for your cover photo and profile image. If you have a pinned post on the top of your Timeline, make sure that it's relevant and will make a great first impression on first-time visitors. You should also provide as much information about your business as necessary, including a fully fleshed-out About section and links to your site.
Run Facebook Ads
One of the best ways to connect with new members of your target audience is to run Facebook Ads. Facebook Ads has one of the best targeting systems available, making the platform an incredible discovery tool.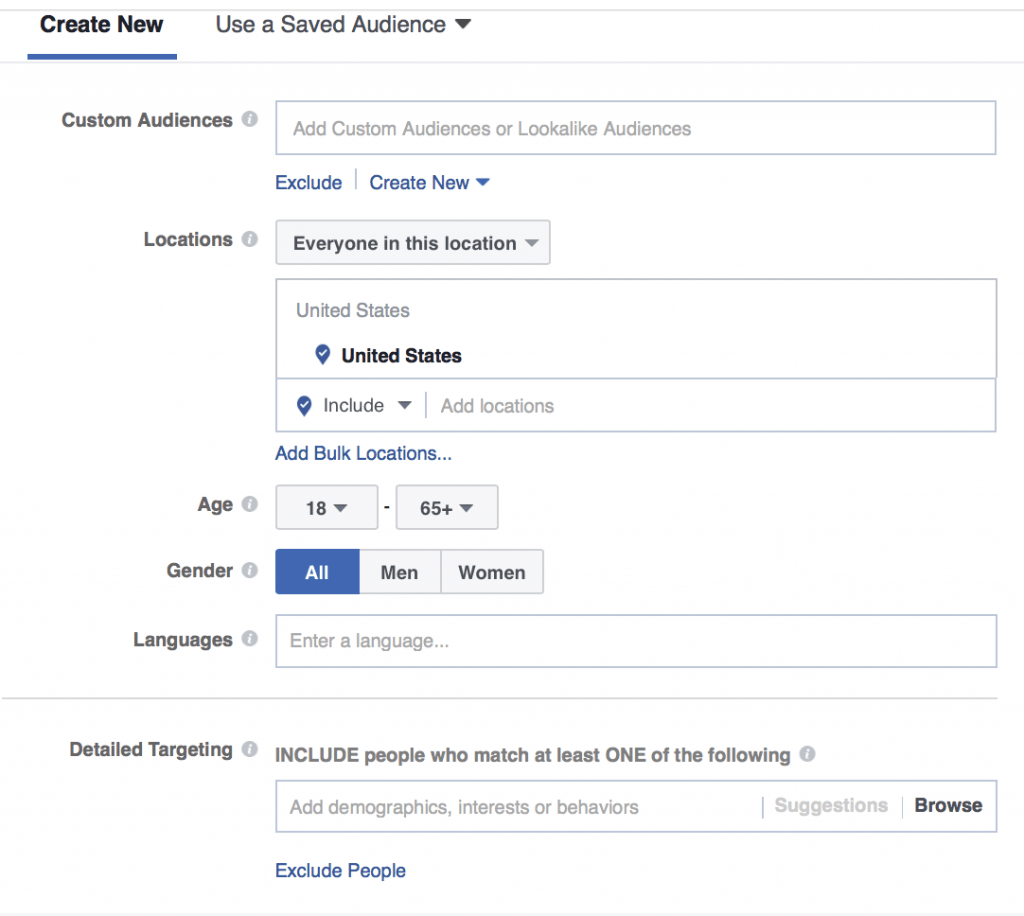 You can run campaigns targeting entirely new and cold traffic, or target users who have visited your site but are not yet connected to you on Facebook.
Facebook Ads has objectives for everything from reach and brand awareness to online sales and event registration; all can help you connect with new users and get more likes on your Page.
Ask Current Followers to Leave Reviews
Asking your current followers and your most raving fans to leave reviews on your Page can utilize social proof to help you get more likes.
Sometimes users will like your Page even if they haven't purchased from you, so they can keep getting updates from you and learn more about your brand. Having a ton of great reviews that pop up when they first see your Page can increase the likelihood they'll start following you.
Increase Your Page's Visibility
The very best way to get more followers on your Facebook Page is to increase its visibility as much as possible. This means having links to your Facebook and CTAs to like your Page everywhere.
You should always have social sharing links on your site, including those that take users right to your Page and profiles on other platforms. A plugin I recommend for this is the Social Media and Share Icons for WordPress, which even has animations like mouse-over effects to make users more aware of them.
Placing social links in your email signature is another great way to get users to click to your Page. My favorite tool for this is Wisestamp, which lets you customize which profiles you want to link to.
When in doubt, you can always run an email campaign encouraging subscribers to follow you.
What About Buying Fake Likes?
Buying fake likes never works, and is never a tactic that should be used to get more likes on Facebook. Most of these likes that you can buy from different companies come from fake profiles, which are detectable by Facebook and will be shut down quickly.
On the off chance they do come from real people, these users almost certainly won't be members of your target audience and won't be interested in you or your content. This means they won't engage, which will hurt your Page's visibility in other users' Newsfeeds—even the ones who actually want to see your content.
It's much more important to have a high quality of likes than a high quantity.
How to Get Your New Followers Engaging
Once you've gotten more likes on your Facebook Page, the work isn't over. The key is to get those users engaging with your content, which can help you rank higher in Facebook's algorithm and get more visibility in your followers' Newsfeeds.
If you want to get new followers engaging with your Page, you should:
Use analytics to share more content they'll engage with. You can use analytics tools like Metricool to see which posts get the most engagement from your followers. You might notice that shorter videos have much higher performance than longer ones, or that your audience is particularly receptive to tutorials. Once you have this information, you can create and share more similar content that you know they'll love and be excited to engage with.
Don't turn Facebook into a sales pitch. The primary focus of Facebook should always be engaging and relationship building, not selling. Social media is meant to be a conversation, not a sales pitch, and no one likes being sold to.
Utilize a mix of different types of content. Keeping your content diverse and interesting will make it more engaging. Use a mix of content like blog posts, videos, images, and business updates. Use new features like Facebook's 360 or Facebook Live when they come out to get a ton of engagement quickly.
Feature UGC. User generated content, like reviews, act as extremely powerful social proof. Users love seeing brands sharing UGC, and it's some of the most high-engaging, high-selling content you could post.
Read to see how Metricool's analytics can help you get more likes and engagement on Facebook? Start your free trial today!