If you already have a Pinterest account and want to fill it with pins and boards, then it's time to get started.
In this article, you will learn how to upload photos to Pinterest step by step.
Upload photos to Pinterest from your computer
Pinterest is indeed a social network mainly used from the phone, although it is also available from your PC.
If you want to post your pictures to Pinterest from your computer, log in to your account and click on the create button at the top of the menu.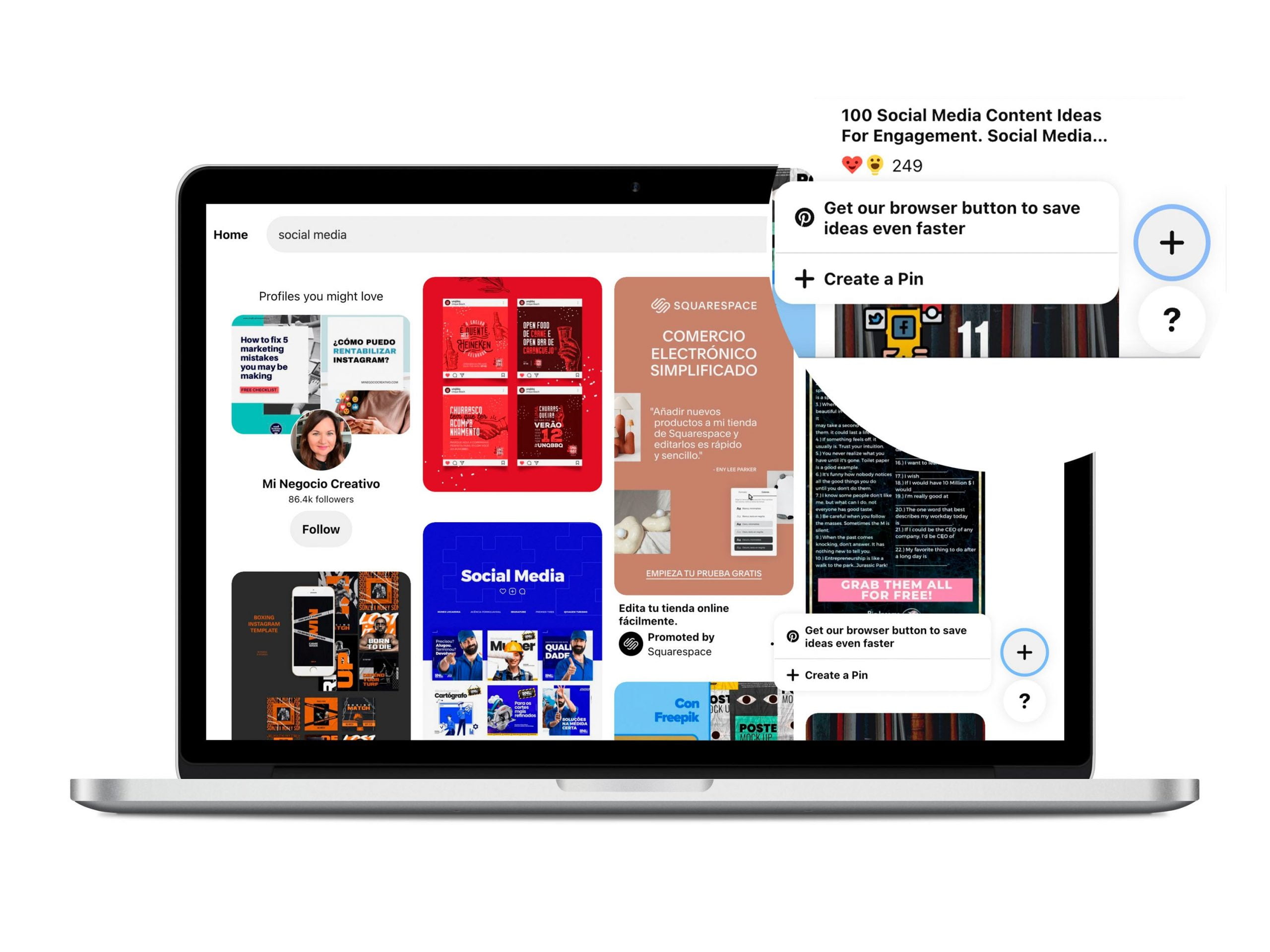 Then select the option to Create Pin.
A new screen will open where you will fill in all the information to upload your image to Pinterest:
Select on which board you want your pin to be displayed.
Add a title.
Include a description. Remember to add keywords so that users find it more easily.
Upload the photo or video to create your new pin.
Add the link that accompanies your content.
You can select the option to publish the pin immediately or schedule the content at another time.
How to upload a photo to Pinterest from your mobile device
Let's see how to share content from your phone. The process is very similar. Only the first step is different.
Once you have accessed your Pinterest app, you have to click on the + at the bottom.
Then follow the same steps as explained before. Click on Create Pin and fill in all the fields about your new content on Pinterest.
Easy, right?