Do you want to create an account on Pinterest and start collecting your boards?
Follow these steps to log in and sign up for Pinterest.
1 Open Pinterest App
You can download the app for Android or iOS, open the app and click on Sign Up.
2 Fill in the fields
Choose the email you will register on Pinterest, add a password to your Pinterest account, enter your age.
Then, you need to select the gender and your country/region. Pinterest will consider this information to show you ideas.
Click next.
3 Choose five topics
Pinterest offers you an album with several topics so that you can choose up to 5 based on your interests. Tap next.
4 Ready
Once you have chosen your five favorite topics, Pinterest uploads your home feed based on your selection.
Now you can start uploading content, like, or create boards.
How to add an account on Pinterest
Do you have another account on Pinterest and want to add it to your session?
Pinterest allows you to add more than one account and switch between them without leaving the app or having to log out.
1 Open your Pinterest Profile
Log in with your account and click on the icon at the bottom right, the one with a person's silhouette.
2 Click on the three dots on the top right
Once in your profile, click on the three dots at the top right and go to Settings. Then, Account Settings.
3 Add an account
You can choose to create a new personal account from scratch or add an existing one. Depending on your choice, you will have to register with a new personal account, a new business account, or log in with Facebook, email, or Google.
💡 How to switch between accounts?

To switch from one account to another, follow the same steps you did to add an account. In Settings, you now can switch accounts, click here and choose the account you want.
Business account on Pinterest
Are you going to use Pinterest for your business? You can create a business account to show your products, sell or create a community around your company.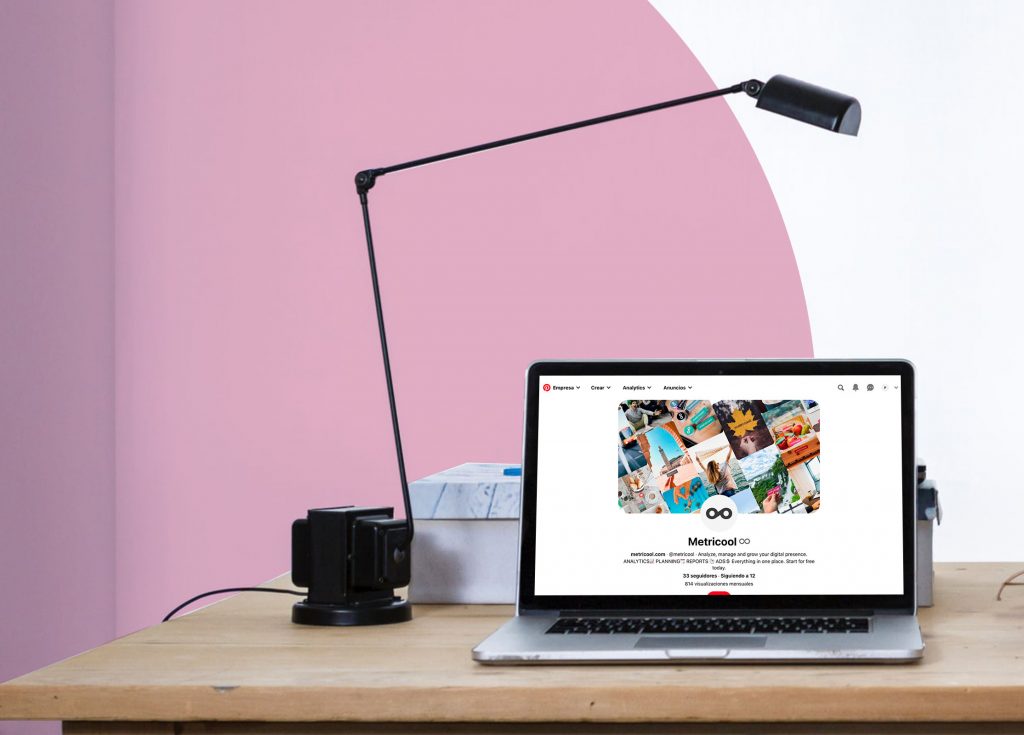 1 Register from PC
From your computer, when you give it to register, click on 'Are you a Business? Get started Here!' and follow the steps: email, password, and age.
2 Complete the profile
Enter your profile details, company name, website, and location.
3 Describe your business
Choose which topics your brand focuses on and choose your goals, maximum 3, although you can later change them in Settings.
Also, select the category among those available on Pinterest: blogger, creator, editor, etc.
4 Edit your profile
Unlike the personal one, you can choose a name for your profile, profile picture, and cover photo.
In addition, you can view the statistics of your content to know how your strategy is performing and create ads on the platform.
How to change your personal profile to business

Do you want to change your personal account to business? As simple as going to Account Settings on your Pinterest profile and tapping on 'Convert to business account'.

Then you just have to follow the steps to add the profile, describe your business, and that's it!
Now you can start creating an account on Pinterest and working on your personal or business profile.
If you have any questions, we will read your comments.
And if you're starting on Pinterest, this Metricool guide on how to do Pinterest marketing will be ideal.