Opening a profile on Twitter is very simple, within seconds you'll have already opened your account. However, it's not quite as simple to delete your Twitter account. For 30 days Twitter will keep your account in hibernation, in case you have second thoughts about it. After this period and as long as you don't enter your Twitter profile again, it will be deleted.
Steps to permanently delete a Twitter account
If you want to permanently unsubscribe and disappear from the world of microblogging, follow these steps. It is a very simple process.
Delete an account from a desktop computer
To see the profile and communication menu like you can see in the image below, click on the image of your Twitter profile.
Select the settings and privacy option. At the end you'll see the option "deactivate my account".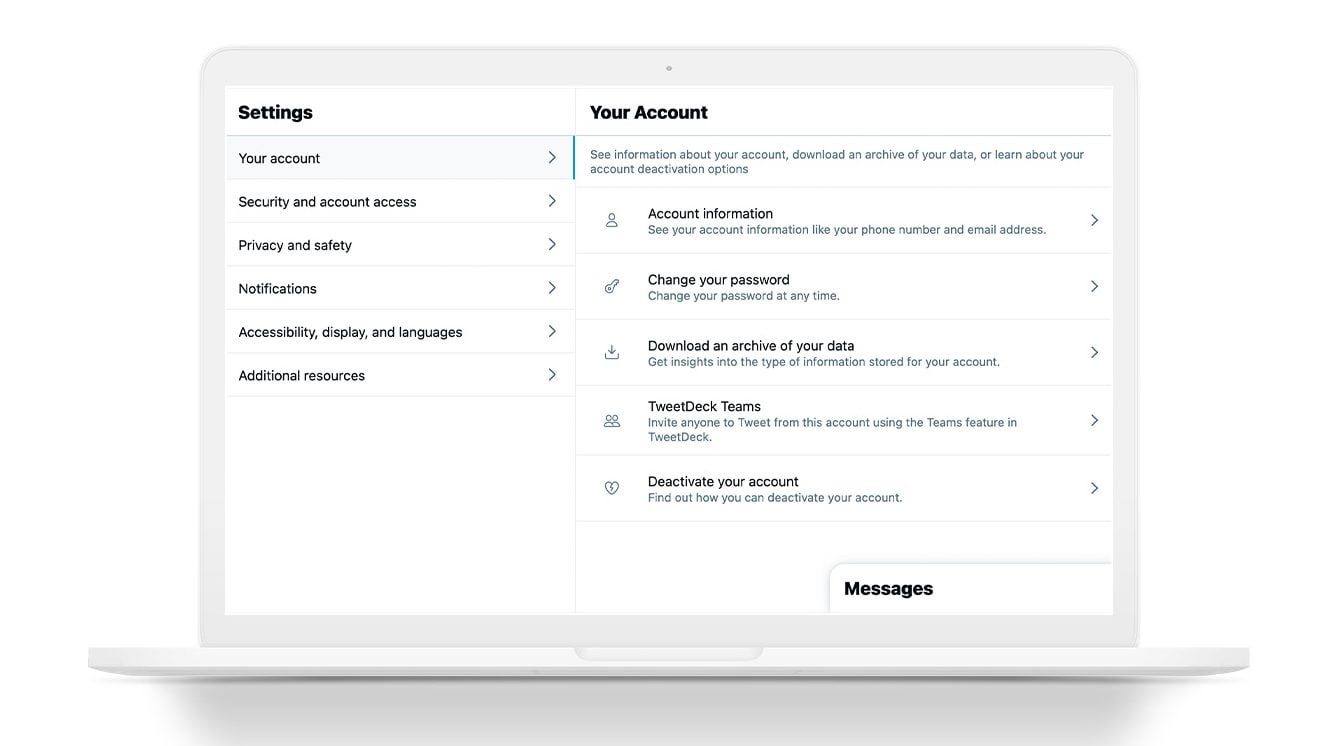 Clicking on deactivate my account will bring up another screen where Twitter wants to make sure that you really want to say goodbye. In this section, the Twitter conditions for deleting an account also appear.
Remember that when you press "deactivate your username" your account will be inactive for 30 days, not deleted. If during that period of time you maintain your decision not to reactivate the account and you do not log in, the account will be deleted.
Delete account from a mobile device
Twitter does not have an option to delete a twitter account from a mobile device. The only option is to unsubscribe from Twitter through the desktop version. This policy is in place for the safety of users who may lose their mobile or if another person is accessing their mobile and could potentially delete the twitter profile.
WHEN DELETING A TWITTER ACCOUNT

After 30 days you will lose your account, username, tweets and followers
Other frequently asked questions
Does deleting my Twitter profile make my tweets disappear?
Yes, Twitter deletes your account but keeps all your data for 30 days in case you want to reconnect or in the event that it wasn't really you who deleted the account.
When you have multiple people managing your social media accounts, including Twitter. Someone may mistakenly or in "bad faith" delete your account. For this reason Twitter keeps your data for a month before deleting your Twitter account permanently.
On the other hand, tweets that have been indexed by Google will continue to appear for a time. With this link you can read the official information from Twitter on this topic.
▶️ Click here to read Twitter's conditions ◀️
How to delete someone else's Twitter profile?
You cannot delete other people's Twitter account if the profile doesn't belong to you. Also, you can't delete a Twitter account without access passwords.
What you can do is report a Twitter account, if you have a reason like it publishes spam, the account is hacked, impersonation of your identity or the account shares abusive or harmful content.
THESE ARE THE STEPS TO FOLLOW TO REPORT A TWITTER PROFILE, NOT TO DELETE IT:
Enter the profile of the person or brand you want to report or that of the Twitter account you want deleted.
Select the drop-down option, 3 dots which appear just below the Twitter header photo next to the follow / unfollow button and pull down the menu.
Select the option to report and fill out the form that Twitter offers you.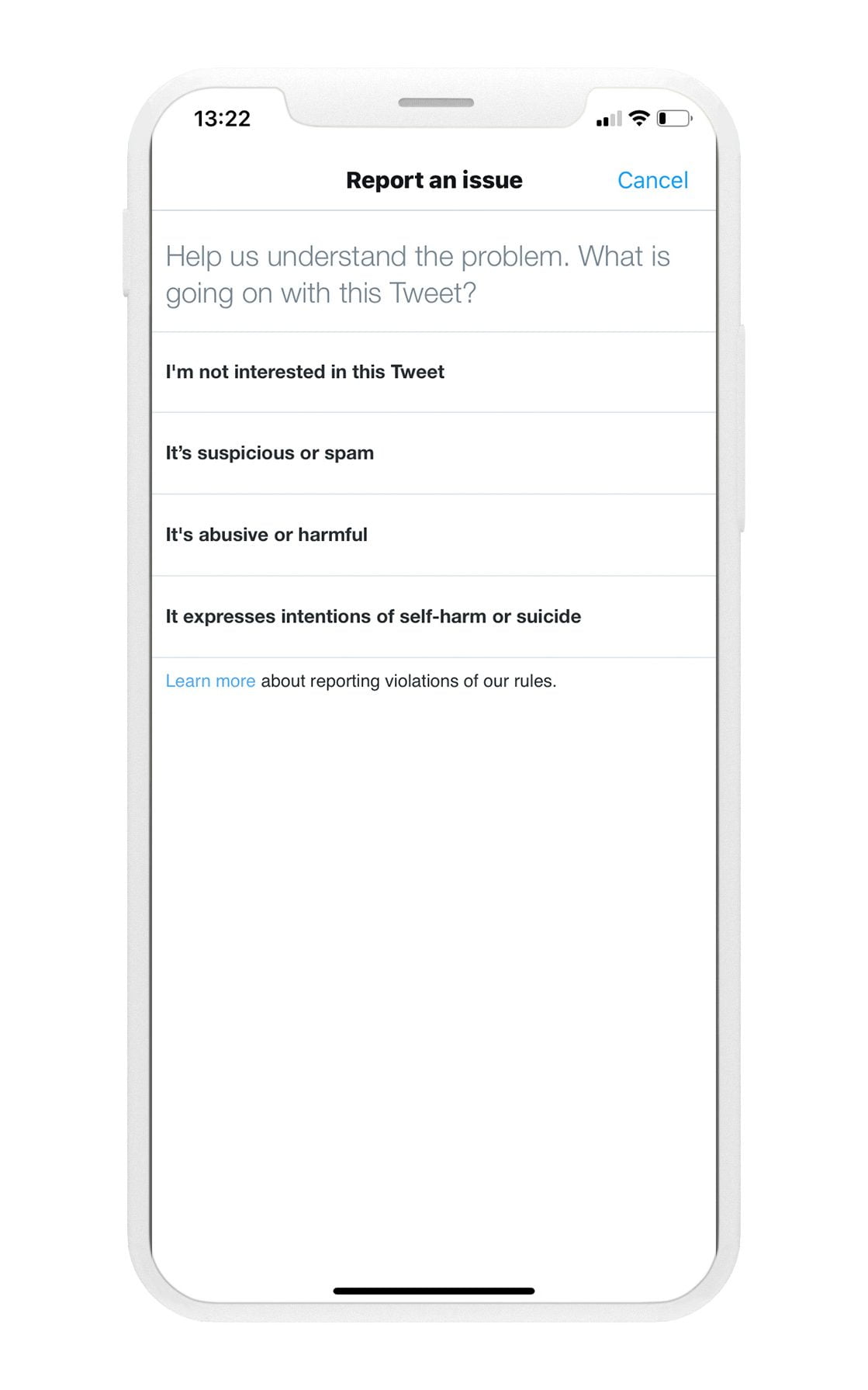 The process of deleting a Twitter account is simple, much more so than on Facebook. Remember that you can only delete it using the desktop version. Follow the steps:
From your profile photo, drop down the menu and choose the configuration and privacy option.
At the bottom of the page you will find the button, deactivate my account.
In the next step, again press to deactivate your username
Wait 30 days without connecting and your Twitter account will be deleted.
It's that simple. Of course, remember to read the frequently asked questions about how to delete a Twitter account to avoid surprises and keep in mind that after those 30 days you will lose everything: username, followers, etc.
Are you interested in knowing more about Twitter? 👇🏻