Having a YouTube channel requires dedication and effort that, on many occasions, we cannot maintain. Either because you have another job, you have family or want some free time for your hobbies.
If you have ever considered "quitting" and want to remove the content from your YouTube channel, you have to delete it.
How to do it? Follow these steps to remove any trace of your content on the video platform.
How to delete a YouTube Channel
Everything ready, right? Let's get started!
1 Enter YouTube Studio
Here is where you handle everything that happens with your channel. Remember to log in with the channel you want to delete.
2 Click on Settings
You can find this section in the left side column at the bottom.
3 Tap Channel
Click on the 'Channel' option in the pop-up window and then on Advanced Settings.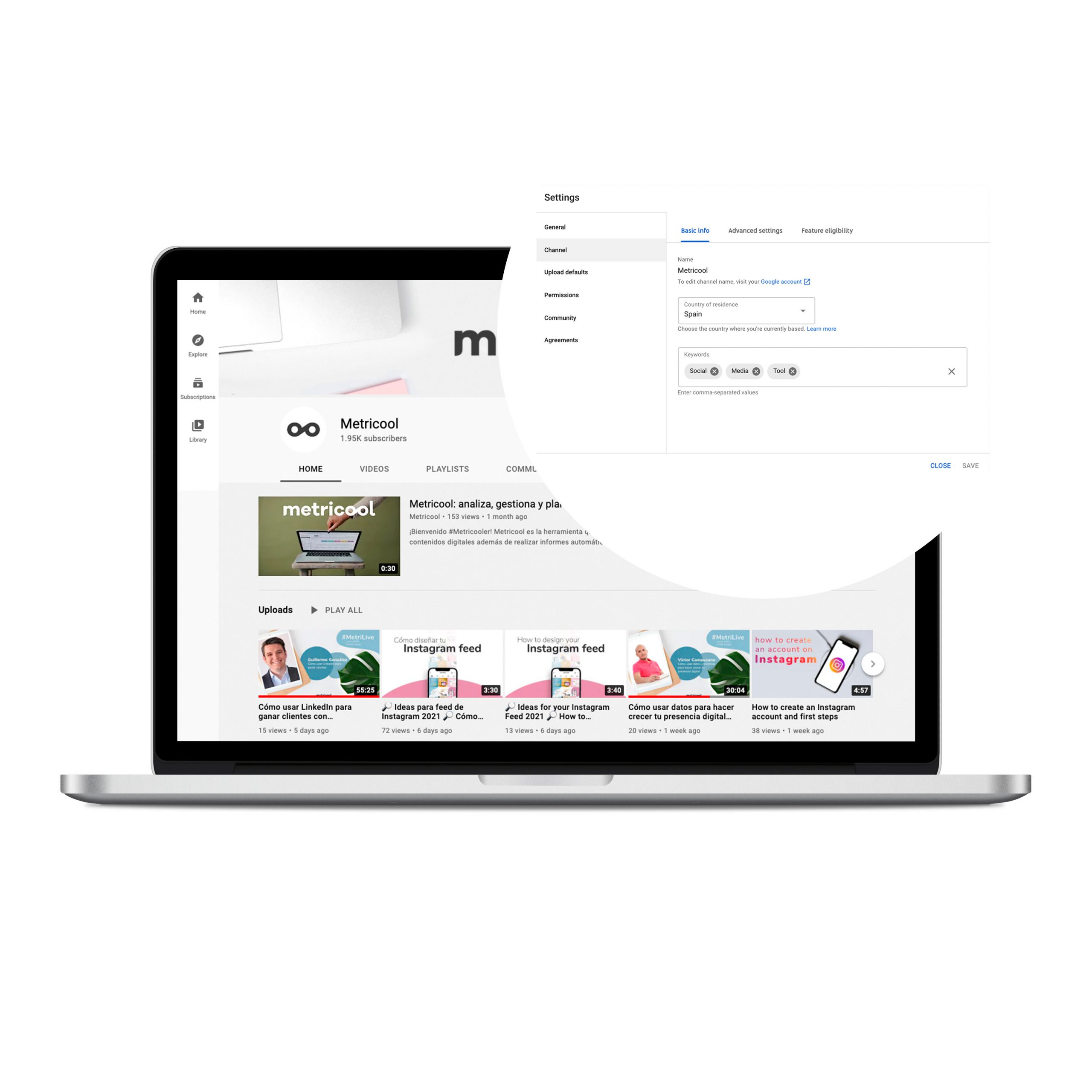 4 Select 'Remove content from YouTube'
When you click, YouTube opens a page where you have to log in with your email address and password as a security method.
5 Choose 'I want to delete my content' permanently
Here you can see what you are about to lose if you permanently delete your YouTube channel.
6 Click on 'Delete my content'
If you are entirely sure that you want to delete your channel, tap 'Delete my content'.
Can you delete your channel from the mobile device?

At the moment, the option to delete your YouTube channel is only available from your computer.
What are the consequences of deleting your YouTube channel?
It is vital that you know what it means to permanently delete your YouTube channel before deciding.
Just in case you regret it, keep in mind that if you delete it:
⚡️ The platform deletes the videos of your channel that you have uploaded, as well as the comments, messages, playlists, and history.
⚡ ️ In YouTube Analytics, you cannot see the URL of your channel, nor can you search for its title. Now, the data associated with the channel, such as the viewing time, is available in the reports, although they are not attributed to your already deleted channel.
An alternative: hide your channel
Are your worried now that you know that YouTube deletes all the content of your channel if you delete it?
If so, the platform gives you another option: hiding your channel.
The steps to follow to hide your channel are the same as to delete it. Except that on the last screen, instead of clicking delete, you have to click on "I want to hide my channel."
What does it mean to hide your YouTube channel?
⚡ ️ The name of your channel, the videos, the channels you have subscribed to, and the interactions become private, such as likes and subscribers of your channel.
⚡ The comments you have written on the different YouTube videos and the replies will be permanently deleted.
You have two alternatives to "erase" your YouTube trail, as well as content and interactions.
If you have any questions, we will read you in the comments.