In this article you'll find out some Facebook fan page tips on how to optimize your business page, this is crucial if you want to get the best results from your business or brand's Facebook marketing strategy.
With over 2.9 billion active users each month (in 2021), Facebook is by far the most interesting social network for all sorts of businesses and the main reason is that you can find nearly any target audience for any business or brand.
However, competition is also fierce.
There are many businesses that create a Facebook page without thinking about key aspects that make them not just present but get better results than the rest.
So, deciding on those key aspects and keeping them in mind when optimizing your fan page can be what sets you apart from the competition.
Now let's look at the basics of how to optimize your Facebook fan page.
How to Optimize Your Facebook Fan Page
We don't always take the time to fill in all the information Facebook allows for our brand. Take note of these Facebook fan page tips and tricks.
Information section
In this section, depending on the type of page, you'll have the option to add all sorts of valuable information for users and Facebook fan page positioning.
For some types of businesses, opening hours and location are important. Don't forget to add them.
You should fill in all the fields Facebook offers, and use keywords. This will improve your positioning on the network.
Use a recognizable URL and username
These are two important things so users can easily connect your page with your business.
First, your URL: try to use a vanity URL as similar to your company name or brand as possible.
Second, get the same username, if possible, on all social media platforms..
Stand out with your profile and cover pic
Profile and cover pics say more about your company than you might think.
A corporate profile picture should fit perfectly with the brand image.
If possible, the brand logo should be visible and legible in small sizes, though it doesn't need to have the brand name.
Your profile pic will never be shown without the name of your page.
For the cover page, we recommend getting creative and taking advantage of this great space, using it as a banner to highlight your brand even more in terms of:
Campaigns
Products
Services
Promotions
Contests
And, of course, what could be more creative than a video on your cover?
Facebook now allows you to put a video on your cover page, so the possibilities are endless.
Use the call to action button
The Facebook CTA button is front and center on any brand page, so it's important to use it.
The options it offers vary depending on the type of page you have, but here are some of them:
Shop Now.
Contact Us.
Book Now.
Sign Up.
Call Us.
Link Messenger to your page
With mobile devices changing communication between users and brands in leaps and bounds, clients or users want to be able to contact brands any time, day, or place.
And, of course, brands have to adapt to this new reality.
By integrating Messenger into your brand page, you get a direct channel of communication with your fans.
With Messenger, you can:
Respond to any user
Offer information on your products or services anytime
Promote brand sales
Provide customer service or support
Send out reminders of the services, ads, or events you want to promote
All these processes and actions can be automated using bots.
FACEBOOK FAN PAGE OPTIMIZATION
Use keywords in the information on your page. They'll help improve your positioning on Facebook.
Use keywords in the information on your page. They'll help improve your positioning on Facebook.
An external tool like Metricool, however, makes the task even easier, so calendarizing your posts becomes much simpler, faster, and more intuitive.
Metricool has a planner that shows the best times to post on your Facebook page when more of your fans are online and your posts will have more visibility.
This is important because it will make things much easier when choosing the best hours to get the frequency and consistency of posts we were talking about in the beginning.
Knowing when to post is the difference between good organic visibility and no one seeing them.
Invest in advertising
This is without question the best tip I can give you if you're a brand or business. Let me explain why.
Each time the Facebook algorithm changes, organic visibility drops, so the percentage of fans that see your posts is lower and lower. We're talking about a decrease of more than 50% over the past 4 years.
Plus, the bigger the community, the greater the percentage drop in visibility (careful with growth strategies that don't properly segment which new fans you want).
That's reason enough to consider not leaving it all up to organic visibility, don't you think?
Facebook ads are more profitable, affordable, scalable, and easy to use than Google Adwords, so why not try them?
The most important benefits of Facebook advertising include:
Being able to target your posts and efforts to a niche of users who are interested in your brand or content
Greater recognition, visibility, and positioning for your brand or business in general
Pricing for any budget
Boost conversions for your brand or business
Facebook has loads of advertising options that are perfect for any sort of business or brand.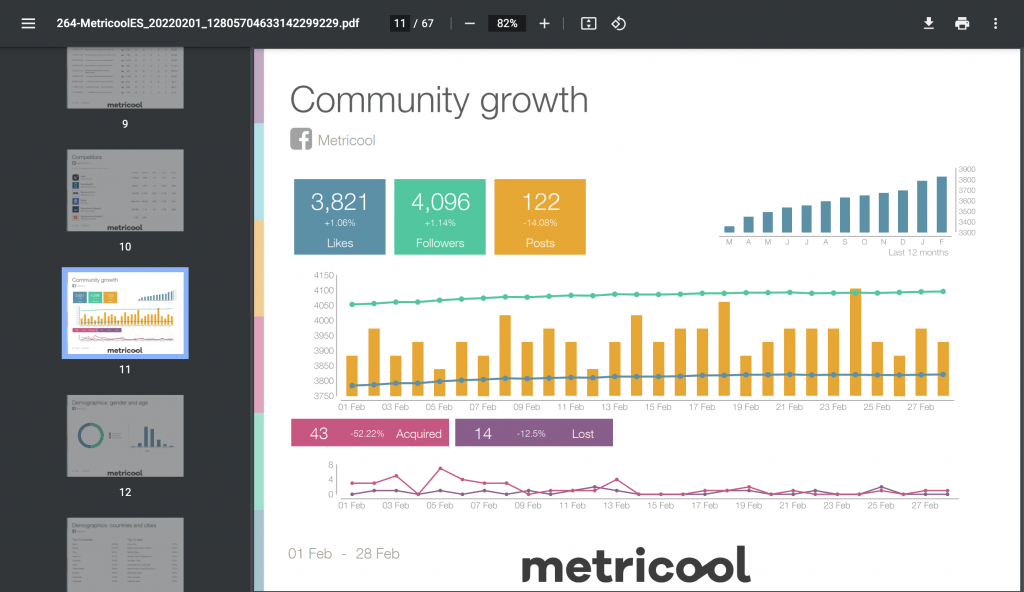 Conclusions
In this post, we've seen a series of Facebook fan page tips to optimize it with actions that can clearly make a difference for a company's presence on this social network.
There are many things to keep in mind and brands aren't always aware of everything Facebook has to offer.
It's in our hands as professionals to make the most of these resources to get the best results.
And now it's your turn. Did you already know these Facebook fan page tips and tricks?