What exactly are social networks? They are websites for a community of individuals who are acquaintances or have common interests. These media platforms make it possible for these individuals to keep in touch, letting them share information through public or private channels.
What are social networks?
They are communities of individuals with interests or activities in common that share and exchange information between themselves.
These individuals don't necessarily have to be acquaintances, they can get to know each other through these platforms. This is one of the biggest benefits that these virtual communities have to offer. Social Networks have been invading the internet for several years now. Both individuals and businesses think that there is nothing beyond the most popular social platforms:
Instagram, LinkedIn, Facebook and Twitter.
  However, there are many other social networking sites out there. Depending on how much you need a social network or what you will need it for, there are a wide range of social networking websites with millions of users that can benefit you even more than the most popular ones. This is why we are going to
discover and classify the different types of social networks
:
Most used Social Networks
You might already be aware of the most popular social networks, if this is your case, you can skip this part and keep reading the next section.
Facebook
Facebook is the platform in the lead with
1,860 million
users around the globe. Facebook is the number one social network thanks to its new features and updates introduced in 2017, especially live videos.
YouTube
Even if it doesn't seem like it, YouTube is one of the most used social networks by internet users. Videos are a clear source of attraction, so YouTube's competitors are starting to make use of them. That might explain why YouTube has introduced a new app to download videos and watch them anytime, anywhere:
YouTube Go
Instagram
Instagram has reached
600 million users,
becoming one of the three planet's most popular social networks. During 2017, this platform added many updates, making interactions easier and promoting them. This new year seems promising for Instagram and the number of users will probably increase exponentially.
LinkedIn
Although it's focused on the professional world, it's still the fourth most used social platform with
467 million users
. LinkedIn is the largest and most successful professional network. It's currently in the middle of a reorganization to remain relevant amongst top social networks.
Twitter
Twitter is a microblogging platform that allows you to share texts with a limit of 280 characters. (en el original dice 140)
It suffered a big drop in 2017 with 375 million users
and so far, they haven't been able to increase this number.  This trend will probably continue in 2018.
Google+
Google+ is a social network that allows you to interact with individuals and businesses that can be
organized in 'circles' according to the interests that you have in common or the type of relationship you maintain with them
. You can add and create as many 'circles' as you want to organize and categorize your contacts. You can use any name with any meaning that makes sense to you.
Snapchat
Snapchat basically works as an
instant messaging app.
You can add contacts and send them videos or photos to one specific person or to a group. The main difference is that you
select how long the receiver will be able to see the message
(up to 10 seconds) before it's destroyed. Snapchat is probably the fastest app for taking and sharing photos with your phone. The advantage is that you can share a photo or video in a fast, ephemeral and imperfect way not obsessing about perfection because whatever you send will be temporary. It was the social network in vogue until Instagram released its own 'snapchat' called Instagram Stories.
Social Networks for dating
Social Networks are not exclusively online communities to share information. Even social platforms that are not focused on finding a relationship, as the ones mentioned above, have initiated relationships and at the same time, damaged many others. Anyway, let's focus now on those platforms focused specifically on dating.
Tinder
The
most successful social network to flirt or find a relationship.
This platform has many users and it stands out for how easy it is to use. A match would be like 'love at first sight', if you get many of them for sure you are succeeding.
Badoo
Badoo is also one of many other dating social networks that exists on the Internet. It has
200 million users
around the world. After creating your profile, you will get a searcher to find people like you. It seems that Tinder has replaced Badoo, although this last one still has many active users.
Lovoo
It's a very intuitive and easy-to-use dating app. It allows you to search different profiles and see who is nearby and ready to connect. It currently has
20 million users and it's available in six languages.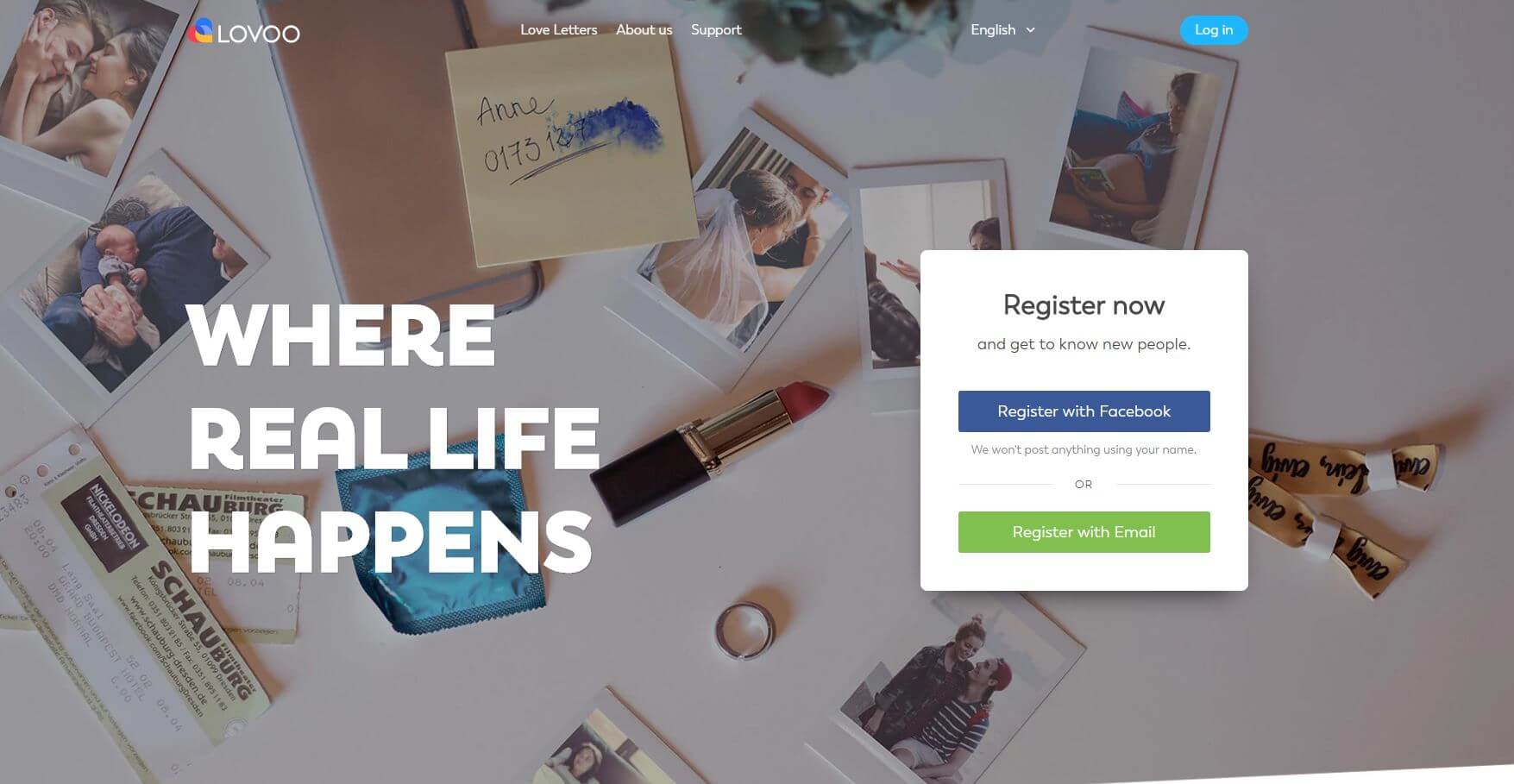 Meetic
Cómo dice su claim
para solteros exigentes (no puedo traducir esto porque "demanding singles" lo usa otra web para ligar Australiana, Attractive World, pongo otra frase para rellenar, se puede cambiar claro, tu me dices)
Meetic's objective is to
"Spark meaningful connections for every single person in the world"
as advertised on their website. It basically works the same way as the other mentioned platforms. Users must fill out a form with their preferences and once it's done, they can see different profiles. However, to have access to this social network you must pay a fee.
Adopt a Guy
It's another dating social network where women make the first move and must choose the man of their liking.
Guys will have to wait to be chosen.
Grindr
Grindr, as they state on their website, is a social networking app
for gay, bi, trans and queer people
. It works the same way as the social networks mentioned above.
Social Networks to find a job
Job hunting is much easier with the new platforms, and there is no need to go door to door with your CV. It only takes one social network to find thousands of job offers or contact with other professionals.
LinkedIn
It's the
most popular platform in the professional world
. You can create a profile with your personal data and professional experience. Once you do it, you can start making new professional contacts and search for a job.
Xing
It's a European social network for professionals. It's focused on
managing contacts and establishing new professional connections from any area.
Besides, it displays job offers and companies' websites, like LinkedIn.
Bebee
Another perfect social network to find a new job.
It's defined as a platform specialized in affinity networking where users can connect with other professionals who share the same interests. This platform promotes connections in a professional but also, a personal way.
It already has over ten million users in more than 100 countries.
Freelancer
As the name implies, this job site is specifically oriented for
freelancers in search of new job opportunities
. If you are one of them, this is your place.
Womenalia
A social network for professional women. It was created given the disadvantage that women have in the professional world. However, men can also register in this website. There are currently more than
280,000 professional women
registered.
Social Network for photographers
Photographers need a specific platform to display their work. Since it's a very artistic field, the best platforms for them are those focused on showing images and photos. Find below some of them:
Instagram
Instagram is currently amongst the most popular social networks. It started as
a project oriented for photographers where they could upload vintage photos
, using hashtags in their titles as in Twitter. Images have been the main thing on Instagram until last year, when they included one-minute videos that have been a great success on the Internet.
Flickr
This social network for photographers
allows you to save personal images and videos. Besides, users can search for images that they can use for their blogs.
With this platform you can upload photos, create albums and edit photos.
Pinterest
You can share photos, infographics, videos and any other audiovisual files on this site.
This social network helps you to organize all types of photos in albums and group them by subject.
This platform is not for following people or brands, it's for following topics.
500px
This social network for photographers is focused on professional or high level amateur photography.
When you enter 500px for first time, you will perceive the high quality of the photographs displayed
.
Social Networks for videos
Like photographers, the audiovisual sector needs their own social networking sites.
YouTube
The quintessential social network for videos where you can find anything. Setting up a profile is very easy, once it's done, YouTube automatically creates your own channel where you can upload and
share videos with whoever you want.
 Besides, you can follow anyone, and the platform will let you know when they upload a new video.
Vimeo
Another platform for uploading videos and very similar to YouTube, except that Vimeo is used in a more professional way. This network is ad free.
Tu.tv
A similar service but less known. Here you can
upload and share videos with anyone for free
and watch videos from other users.
Funny or die
This platform
is specialized in funny videos
. Even the team that gives technical support to this social network has their own account to upload comical videos.
Social Networks for musicians
Music couldn't be left behind so here you can find plenty of social networks to listen all the music you want, share it and even to get in touch with people with your same taste.
My Space
It was very successful in their beginnings and it focused on introducing new artists.
Currently, any type of musicians and users interact on this platform.
You can connect with the artists, send messages to them and share their music. Besides, you can contact your friends and family to send them files. It has a very easy-to-use interface that you can customize and the process of creating a profile is very similar to the most popular social networks.
Spotify
You can listen any type of music for free on this social network. It also offers premium accounts for music lovers where you must pay a fee. You can
listen to all the music you want, create your own playlist of your favorite songs
and follow other people's playlists. You can also follow people that you like or know.
SoundCloud
It's a renowned community focused on music at an international level where you can find people from all over the world sharing any type of music. In this network you will find
both amateurs and professionals in the music world
that share their music free of charge.
ReverbNation
It helps artist to contact festivals, brands, managers and others. Besides, this social network allows you to
discover all the music published by the artists
. You can also share music.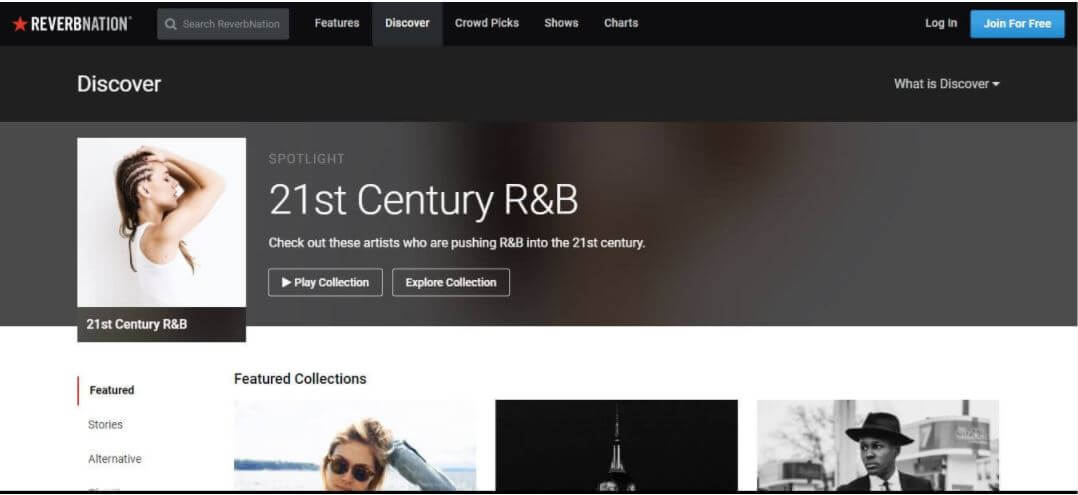 Social networks for local businesses and restaurants
Is there any restaurant that you want to try but you are not sure whether it's worth it or not? Is it close? You can find social networks that can help you to answer these questions and much more.
Yelp
It's the platform that wants to help you find nearby businesses and restaurants. Once you register,
you can find places and leave comments on places
that you have been
to help other people to decide where it's best to go.
Foursquare
It's a
location-based social network.
It's a
very simple app for mobile phones
, half practical, half fun. It's like a
TimeOut guide with geolocation
. Through digital maps with GPS, it tells you which centers, stores or businesses of your interests are nearby and invites you to tell your friends where you are at any time, putting together Google Maps, Twitter and Facebook.
TripAdvisor
Network where you can add a location and your preferences (hotels, movie theaters, restaurants…) and TripAdvisor will provide you with all the opinions and comments about these places from other users like you. You can
add your opinion
too and participate in conversations with other people about a specific destination, business or restaurant.
Other International Social Networks
There are plenty of less known social networks out there. These are some of them:
Vk.com
A
Russian type of Facebook
with more than 140 million users. After creating your profile, you can send messages to your friends, join a group or share files.
Sonico
A Latin-American social network, also popular in Portugal and Spain, very similar to Facebook. Here you can
share files, contact with other people and even play online games
.
Zhihu
A Chinese social network focused on helping to find answers to questions from users and share knowledge.
Polish social network with about eleven million users
. It helps middle, high school and college students to share their knowledge.
As you can see after reading this article, there are plenty of social networks on the market, more than you could probably think of and still, we skipped many of them. So, if there is one that you consider we should have included, please leave us a comment.