Have you archived or removed some posts from your Instagram feed and don't know how to put them back?
Well, the answer is simple: you can unarchive your Instagram post that you have "saved" in the archived folder in 4 moves.
The 4 steps to unarchive Instagram photos
How to recover your archived posts so they will display again in your Instagram profile feed?
Open the Instagram account where the posts you want to unarchive are located and let's get started!
1 Go to your profile
Tap on the button in the lower right corner, where you usually see your feed as the account's creator.
From your feed, click on the three horizontal lines in the upper right corner.
2 Tap Archive
In this section, you will find all the files previously published removed from your Instagram feed as long as you didn't delete them: stories, posts, and lives.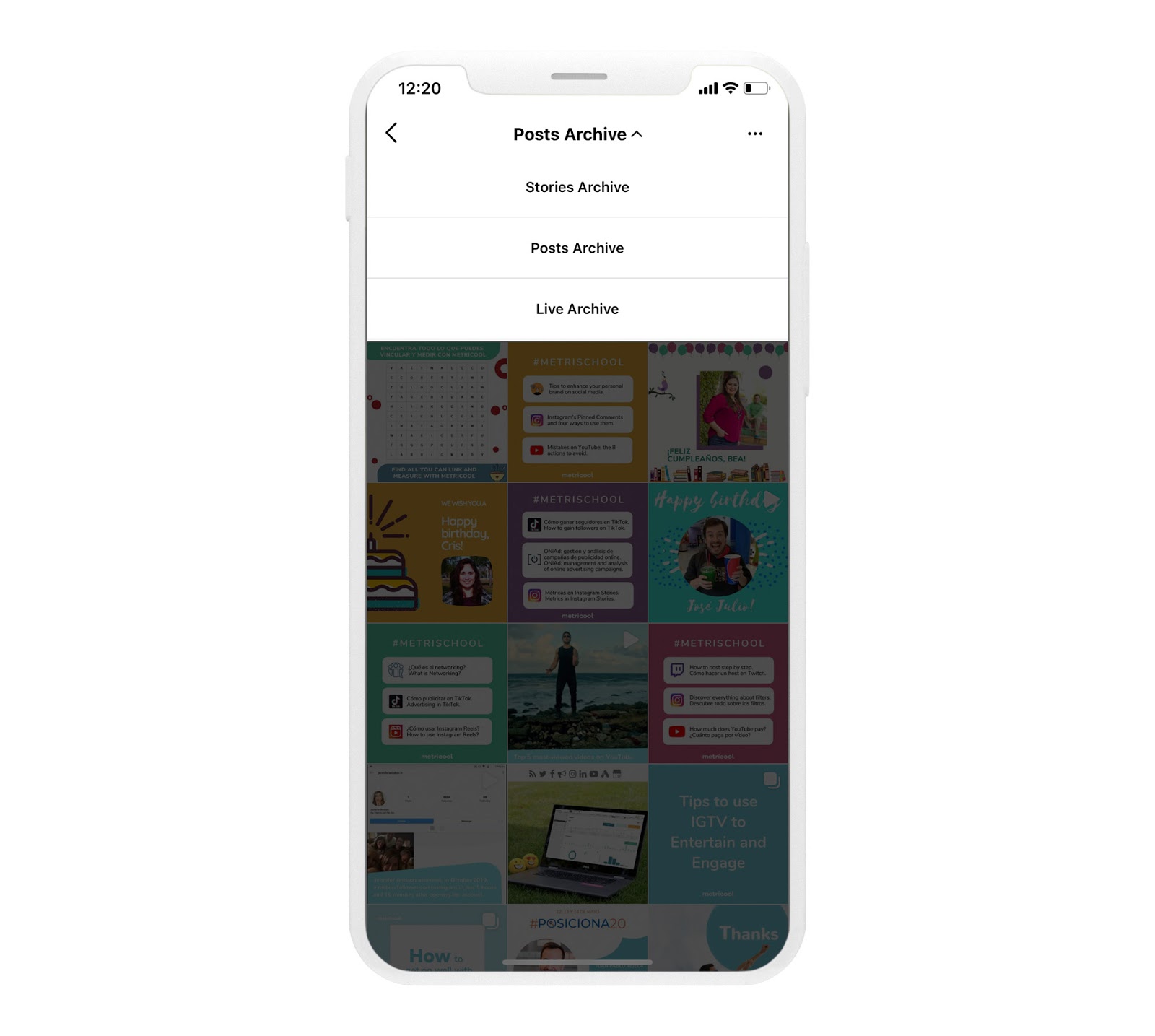 3 Click on Posts
You will find all the posts you have published and decided to archive, regardless of whether it is an image, a video, or a carousel.
4 Choose the publication you want to unarchive
Do you already know which post you are going to put back in your feed? Tap it and click on the three dots at the top right.
Then click on 'Show on profile'.
After clicking this button, go back to your profile and check that your post is back in the feed of your Instagram account.
Are you still wondering about whether or not to unarchive a post?
Do you want to know more insights about your posts?
Metricool allows you to see essentials metrics about every post of your Instagram business account: impressions, reach, comments, engagement…
What does it mean to unarchive a post?
Removing a post from the archive list simply means displaying it again in your Instagram feed.
· When you unarchive the post, it is placed on the date it was published at the time. The past likes and comments will display too.
· Your followers and users who reach your profile can interact with this post again.
· If you reshare this post in your feed, you can archive it again whenever you want.
If you want to continue learning about social media marketing,
in particular Instagram, here is your guide:
If you need our help or have some questions about how to unarchive an Instagram post, we'll read your comments.