Have you ever wanted to temporarily delete a photo from your Instagram feed?
Maybe you wanted to remove it for a while and then put it back on, but you didn't know how and you ended up erasing it … and losing it forever.
Luckily for you, there is a feature that allows you to archive photos on Instagram.
This way you can archive your publications so they disappear from the feed until you want to put them back.
Grab a paper and pen, let's get started!
How to archive your photos on Instagram
Removing a post from your Instagram feed and saving it to the application's library is a simple process that you will complete in less than five minutes.
Follow these steps! We will guide you step by step and with images so you don't miss anything.
STEP 1: Select the post you want to archive
Go to the post on your feed that you want to archive and permanently delete from it.
Enter the publication and click on thethree dots that you will find in the upper right corner.
STEP 2: Select the archive option
A new window will appear with different actions: delete, archive, turn off commenting, edit, copy link, share to and share. We are interested in 'Archive'.
Click on the 'Archive' option and, automatically, the application will remove the post from your feed.
Voilà! You already know how to archive a photo on Instagram.
How to unarchive photos on Instagram
What if you want to have the photo, video or gif on your feed again? As simple as using the option to unarchive photos on Instagram to show it publicly again. It's the reverse process.
Let's see how to do it!
STEP 1: Select the top right menu
Go to your Instagram feed and tap on the three horizontal stripes button in the upper right corner.
As before, a window will appear with different options. We are again interested in 'Archive'.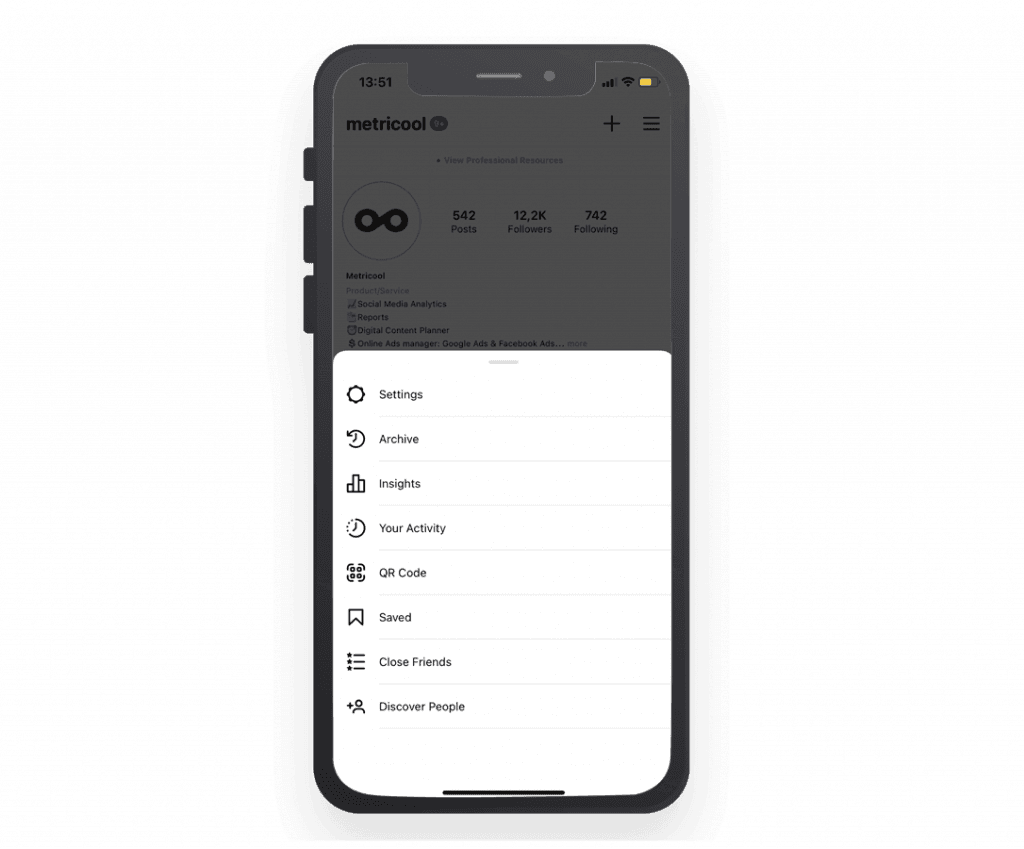 STEP 2: Posts Archive
Instagram will take you to the Posts archive section, where you can see the stories archive, the posts archive and live videos archive.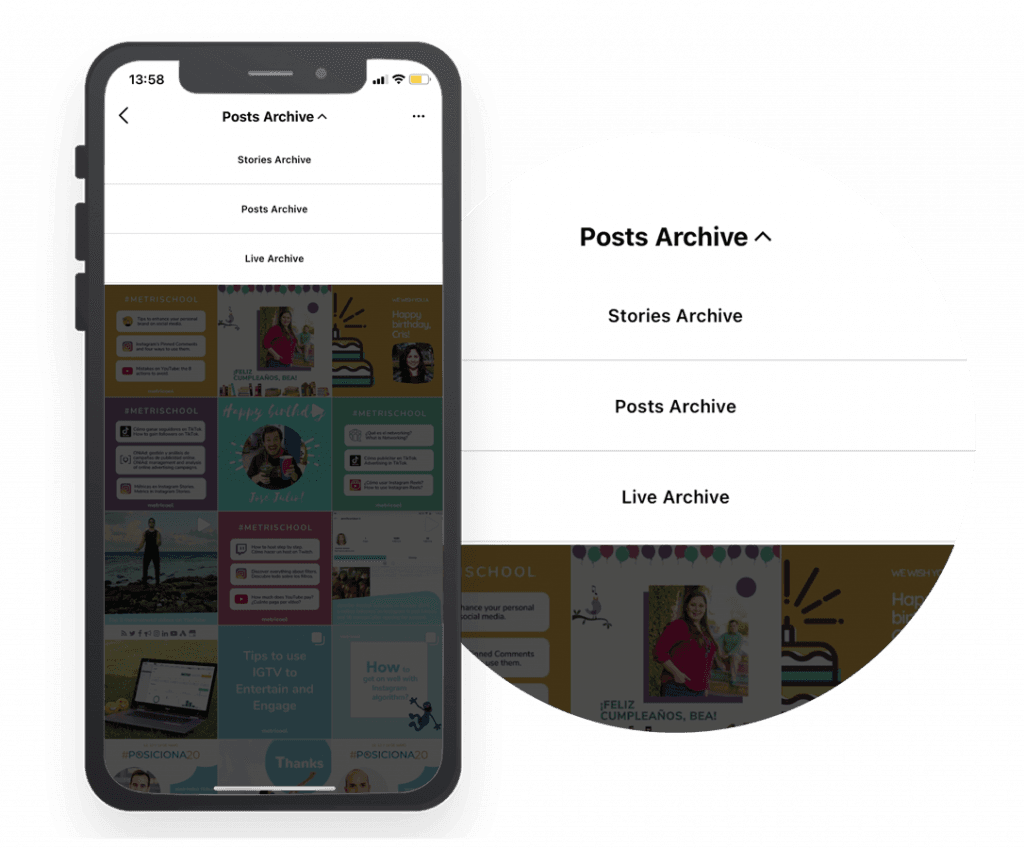 Touch the post archive button and you will see all the posts you have archived so far. Choose the one you want to return to your feed.
STEP 3: Show Profile
Again, touch the three dots on the top right of the post and in the window that opens, touch 'Show in profile'.

That 's all. Easy, right?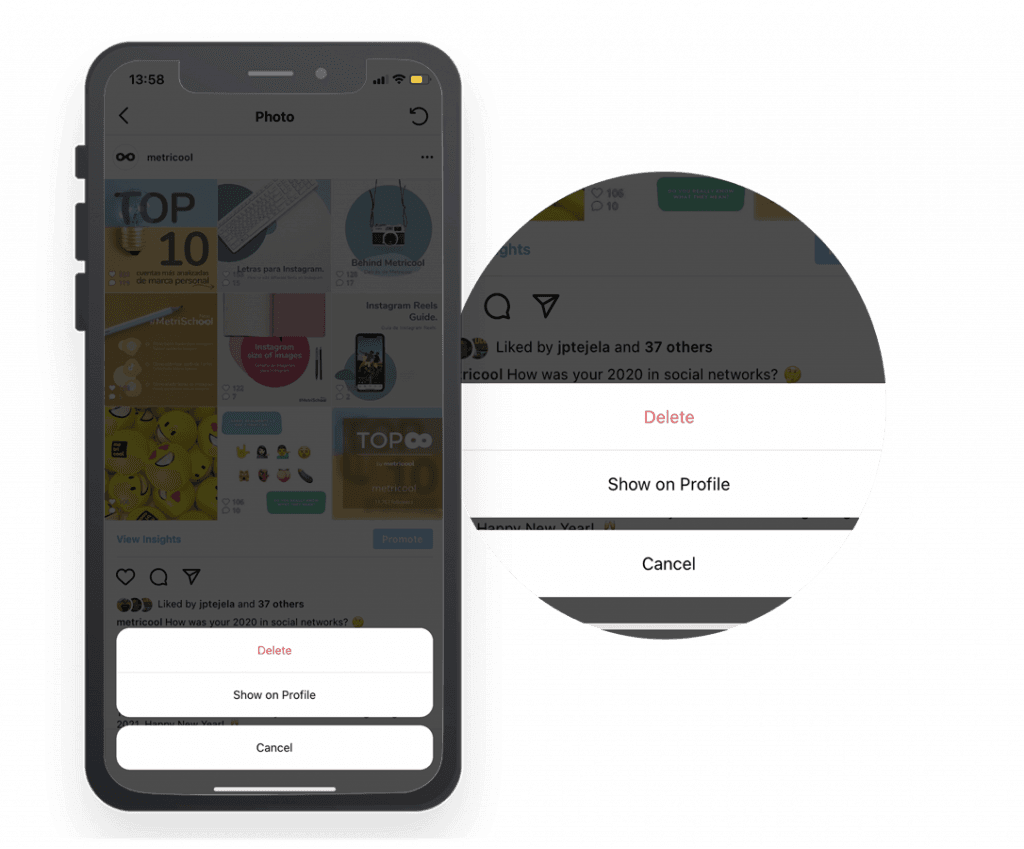 Tu foto vuelve a estar pública para todos tus seguidores y usuarios. Esto último tan solo si tienes tu perfil público.
Ya sabes cómo archivar fotos en Instagram, ocultarlas por si no quieres que alguien las vea y desarchivarlas cuando quieras.
¿Tienes alguna duda? Cuéntanos, tienes los comentarios a tu disposición.