We have wonderful news, Shopping on Instagram is now available in other countries apart from the USA. Let's discover this great feature from Instagram together!7
💡 Shopping on Instagram
Now you can sell and buy from Instagram in more countries.
It builds an easier shopping experience for users and creates a great storefront for brands. Everybody wins.
What is shopping on Instagram?
Shopping on Instagram is the new Instagram tool that enables brands and stores to tag their products on their posts. Tagging a product is as easy as tagging other people. This new feature didn't take us by surprise, since it was already available in the USA. After the successful results registered in this country, Instagram has expanded it to other places.7
Test stage
Shopping on Instagram is currently being tested by approved businesses in Spain, Brazil, Australia, France, Germany, UK, Canada and Italy.
More information about managing Instagram Ads campaigns with Metricool by clicking here.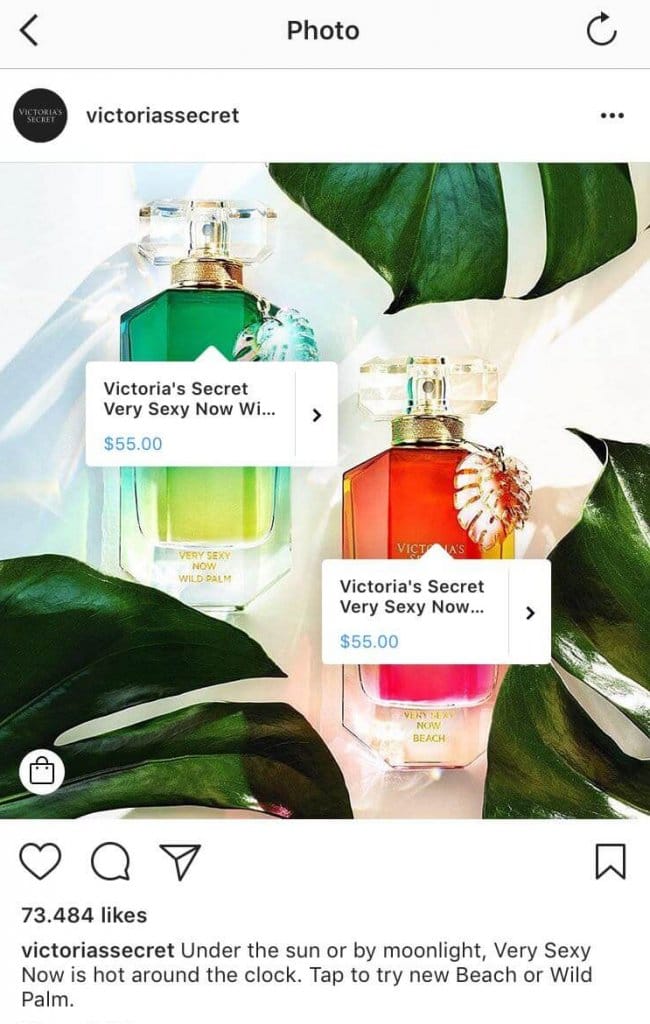 What's new from Instagram
Shopping on Instagram allows businesses to choose photos they'd like to promote and, tag up to five products per image or twenty products per carousel.
This type of publication gives access to the details of the product and its price. It also shows a link that takes users to the website where they can buy the product.
Requirements to have access to Shopping on Instagram
The brands or stores that want to use this feature must fulfill the following requirements:
To have a business profile
To have a Fan Page on Facebook
To have created at least nine shopping publications
To have the latest version of the Instagram App
To sell physical products from an official website
Your profile must be connected to a Facebook catalog.
How to install Shopping on Instagram
If you meet all the requirements mentioned above, simply follow the next steps to activate this feature on your profile:
Go to settings on your Instagram account
Tap shopping
Select a product catalog
And it's done!
Once you have it enabled, you must upload images and tag your products, which is similar to tagging a person on a standard post as we mentioned before. To do this, tap on the products that you'd like to tag, enter the names and tap done. Your products are now tagged!7
⚡️ THE MOST IMPORTANT FEATURE FOR BUSINESSES SINCE 2016
It's one of the most important new features from Instagram since the business tools were in 2016
How does Shopping on Instagram work?
➡️ For users: Instagram users are now able to buy product from this social network.
➡️ For businesses: It'll help them to increase sales after setting up this feature and attract more people to their site without facing any barriers.
Advantages for users
This new feature is very straightforward for users, it only requires one click on the product that they are interested in.
Images that contain links to products will include a shopping bag icon located in the top right corner of the image on an account profile.
Once you click on the image, the message "tap to view product" will appear in a small window.
When you tap on the product, a pop-up window will appear with the product photo, an option to buy it along with other details.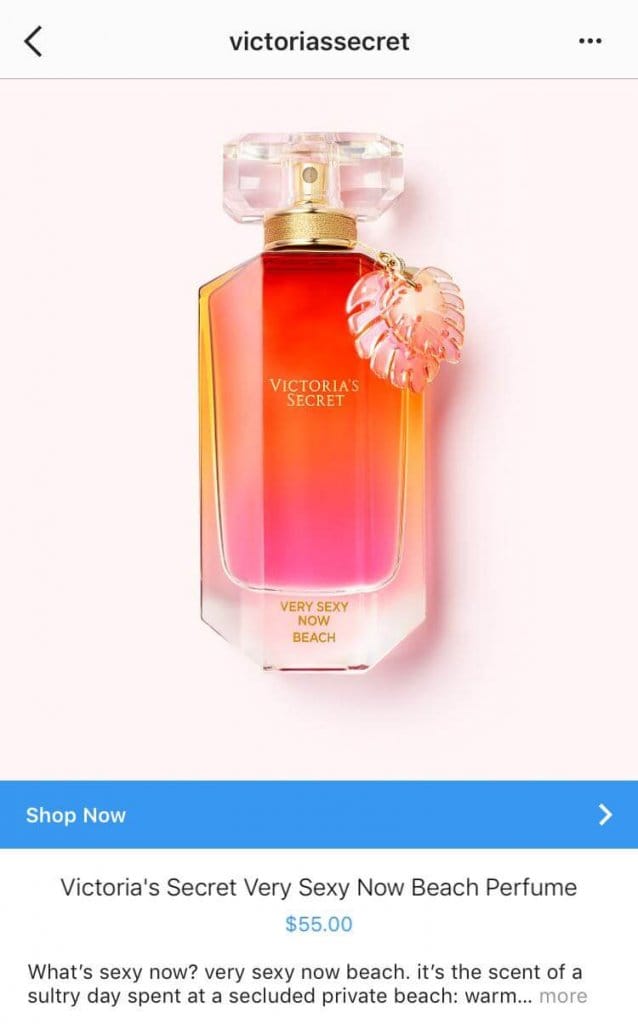 If you tap the shop now button, Instagram will take you directly to the brand website
The main advantage: There is no need to go to the Instagram link in bio to access the website where you want to buy a product. It saves you time.
Advantages of Shopping on Instagram for businesses
It's clear that you'll be interested in using this new feature if you are a business since it means access to a new sales channel. Now, it will be much easier to measure sales on Instagram. Besides, you will get the following:
More traffic from your Instagram account to your website: You will increase traffic to your website with Shopping on Instagram. Costumers will be redirected to your web as soon as they tap on "shop now".
Higher number of orders: Instagram users like when things go fast. Now, you can increase your sales and know exactly which ones come from Instagram.
Another source of positioning: it might be the case that your brand does not have a favorable SEO positioning on Google. Now, you can focus your efforts on Instagram to get a better overall positioning on social networks.
Shopping on Instagram will change the way of selling and probably, the way of designing product cards too. A new storefront has opened to the world. And will also change the way of doing marketing on Instagram.
➡️ Everything about marketing on Instagram ⬅️
Do you think it will affect ecommerce? We'll read your comments! 👇🏻