You probably have already come across many companies with YouTube channels where they offer valuable information or advice on the products or services they offer.
Well, this is because they have a brand account on YouTube.
A YouTube brand account is an account created specifically for your brand or business.

A brand account on YouTube is different from the Google account that you may have with your personal information or from any channel of a personal nature.
Characteristics of a brand account on YouTube
What can you do with a brand account on YouTube?
If your YouTube channel is linked to a brand Google account, multiple users can manage it from their Google accounts.
Let's take an example, the Metricool YouTube account. All of us who have a company account can manage our channel. In other words, you don't need additional accounts to manage it.
You can use the brand account on YouTube to communicate with your channel subscribers or fans, share information with them, interact with other accounts, etc.
When you have a Google brand account, in addition to YouTube, you can also use other services such as Google Photos
How to create a brand account on YouTube
Follow these steps to create a YouTube Brand Account:
Access YouTube.
Go to the channel list.
Click on Create a channel.
Fill in the name for the brand account and verify your account. Then click Create.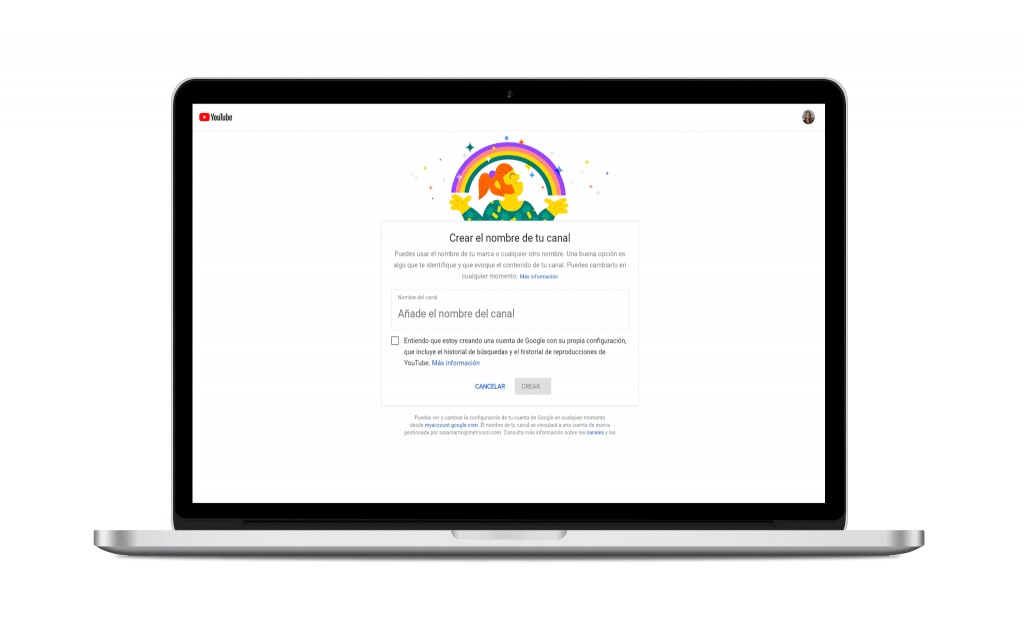 It's that simple. Now you have your YouTube brand account at your disposal. So it is your turn to develop a marketing strategy for YouTube and unleash your creativity with all the audiovisual content.
If you want to learn more about YouTube brand accounts, check out YouTube official information: