Have you heard of Instagram alt text?
The alternative text of Instagram or alt tag is a resource that Instagram offers to make posts more accessible to all users.
It helps people with visual impairments to understand the content of your post. In this alt tag, you write a text that describes the content of the photos.
For example, the descriptive text of the above image that we shared on Instagram from Metricool could be: "You will learn how to archive an Instagram post in this post."
If you don't add this alt text, Instagram will do it automatically. Ideally, you create it by adding key aspects to your publication.
Thanks to this resource, you will improve the communication with users with visual difficulties, who will have greater ease interacting with your profile.
How to read the alt tag of Instagram?

Only people who have a screen reader to access Instagram will be able to read this alternative text.
Now that you are clear about why you should use alt text on Instagram, we will explain how to add it in a new post and how to do it in a post that has already been published.
Alternative text Instagram, how to add an alt tag
To add alt text on Instagram, you can do it before uploading a new post or once it has already been published.
This means that you can edit the alt tag later easily if you ever forget to add it.
Add alt text in a new post
Follow these steps to include alternative text when you share a new post on Instagram.
1 Upload a new photo
Click upload new photo within Instagram. The usual steps: open the app or tap on your media gallery to share the image on Instagram.
2 Edit your post
Complete all steps before publishing: edit, filter, text, etc.
3 Go to advanced settings
Once you have edited your post, tap on 'Next', and you will find the Advanced Settings at the bottom of the screen.
4 Choose your alt text
Finally, click on 'Write Alt Text' and describe what users will find in your post.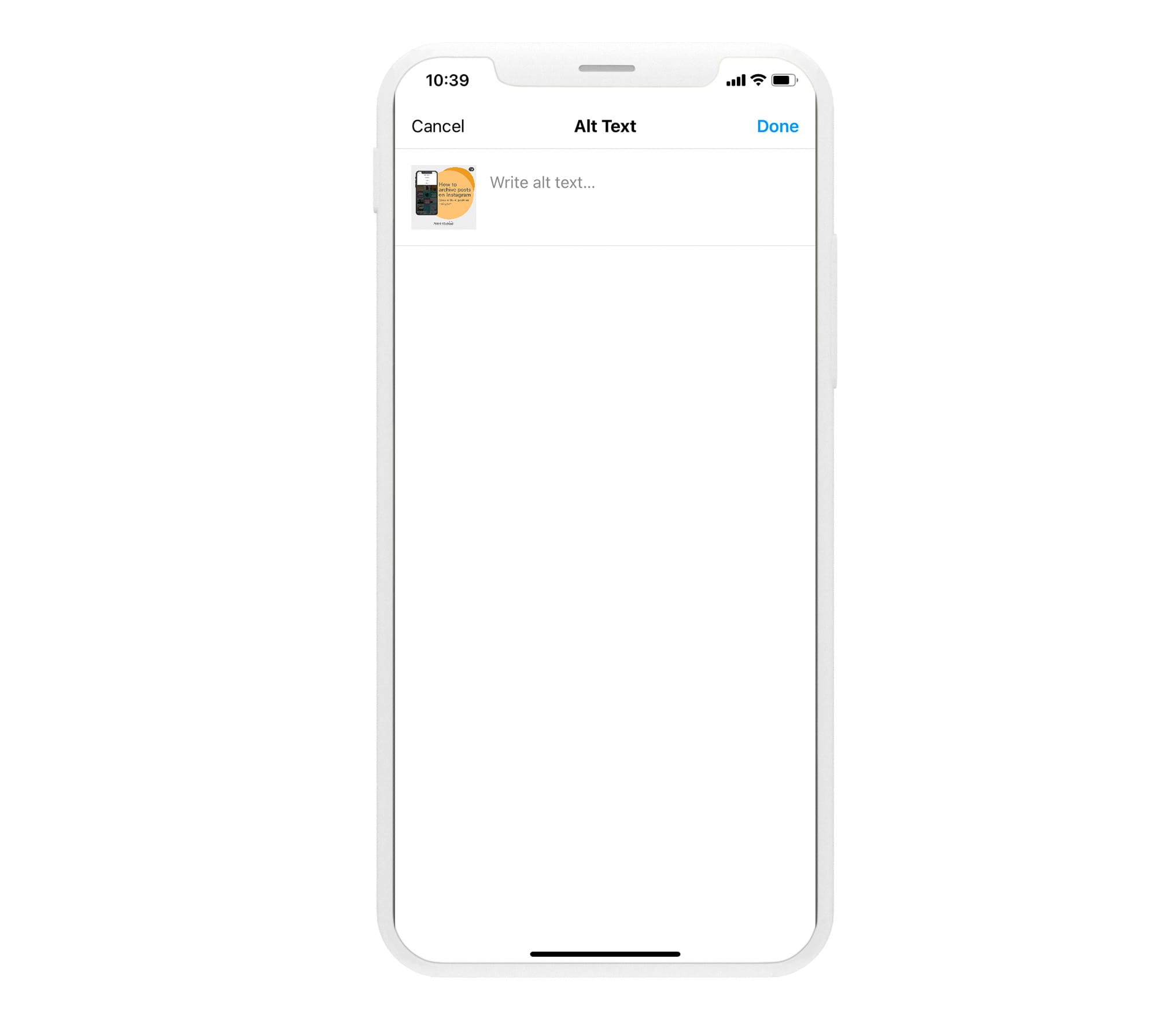 Once you write alt text, the post is ready to publish.
Add alt tag to an already published post
Do you want to add an alternative text to your current posts? You don't need to delete them to upload them again. You can edit the text in edit mode.
Let's see how to do it:
1 Edit the post
Enter the photo where you want to add the text and click on 'Edit'. The app will take you directly to edit the standard text of the post.
2 Edit the alt text
Scroll up and tap on 'Edit alt text', a button that you will find at the published image or video's bottom right.
3 Write descriptive text
Write the descriptive text you want to add and click 'Done'.
Any post that you have already published in your feed will have alternative text for people with visual impairments.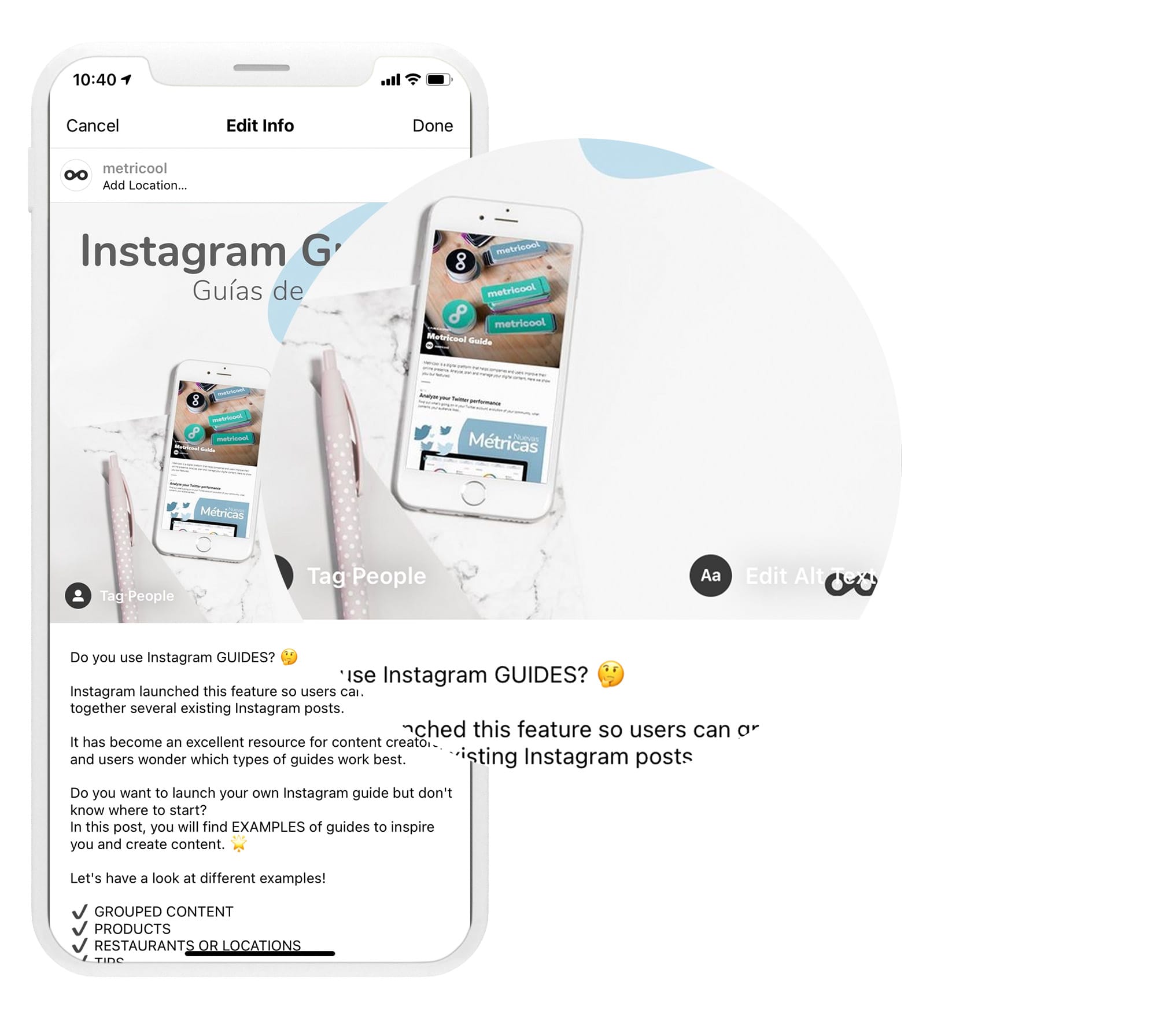 Do you want to know more about Instagram?
You can now add your Instagram alternative text in your new and old publications.
If you have any questions, we will read your comments.