Maybe because you want to give a new approach to your YouTube channel, there are videos that you don't want to be in this new style. Maybe because you don't like how they have turned out after they have been uploaded to the platform: how to delete a YouTube video?
So let's see how to remove those videos from your channel that no longer fit with you.
How to delete a YouTube video
You can remove any video from the platform that you have previously uploaded to your channel, without restrictions.
Of course, keep in mind that the video will be deleted and you will not be able to recover it in any way.
Are you sure you want to do it? Let's see how.
#1. Log in to YouTube and access YouTube Studio
Through your Gmail account and in the window of your image, on the top right, click on YouTube Studio.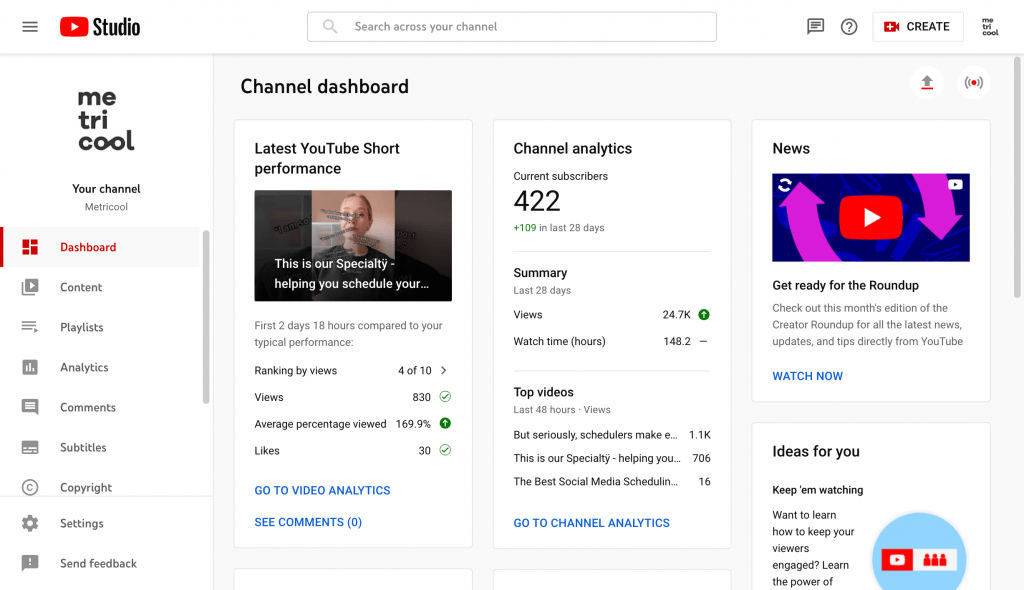 #2. Select the Content option
The platform will take you to the creator section, where you will find different options 'Dashboard', 'Playlists' or 'Comments'. The one that interests us is the one of 'Content', click.
#3. Click on the video you want to delete
All your videos uploaded to the channel so far will appear. It's time to choose the one you want to delete.
#4. Go to options
When you have chosen it, hover over the video and several options will appear, click on the three dots to the far right:
.
#5. Delete it permanently
Within the options, click on 'Delete forever'
.
#6. There is no going back
Check the box that will appear next to "I understand that deleting is permanent and can't be undone" and select, again, 'Delete Forever'.
Once you click on "Delete Forever" the video will disappear from the platform and you will not be able to do anything to recover it.
As you can see, YouTube gives you the option to 'Download video' before deleting it.
But what about everything you have achieved with the video? Views, stats, etc.
What happens when you delete a video from your channel?
The first thing that happens when you delete the video is just what you are thinking, that there is no video anymore. No sign of him.
Does it disappear permanently from the YouTube platform?
When deleting the video …
The platform initiates a process to delete the content from its platform. Also, it will no longer appear in YouTube search results.
Video data, such as number of views or time watched, will be considered in the global channel reports, but will not have any attribution to deleted content.
Basically, the video will no longer appear on YouTube, but the global statistics of your channel will be preserved without being assigned to the content you have removed.
Are there alternatives to not having to delete the video? The answer is yes.
Alternatives to deleting YouTube videos
If deleting a YouTube video seems a bit too drastic, you have two alternatives.
Make your video private
In the same options where you have deleted the video, you can select to switch your video from public to private so that only you and those who have the link can see the content.
This way it will not be 100% public and available to any user, without actually deleting it from the platform.
Modify the video
YouTube does not allow replacing one video for another, since each video has its own URL.
However, you can modify certain aspects of the video that don't quite convince you and thus avoid deleting it.
Edit your video from a computer and cut out some parts of the content if you don't like them.
Modify the title, the description of the video or the category so you can improve the reach of the video.
Add cards and visual elements to feed your videos with other content from your channel, attract traffic to your website, etc.
Now you know how to delete a YouTube video and the alternatives you have.
Do you want to know more about YouTube?