Before we start explaining what Instagram story highlights are, we should first review what an Instagram story is…
What Instagram Story Highlights are
Instagram has included a new feature for some time now: the possibility of fixing stories on a profile indefinitely so users can come back to them whenever they want.
⚠️ Attention!

The stories that you add to your story highlights last more than 24 hours. They will appear until you delete them. 

It doesn't matter if the original story has disappeared. All users will be able to see your story highlight on your profile.
How to create story highlights on your Instagram profile
If you want to add a story to story highlights and fix it on your profile as many times as you want, follow the next steps:
STEP 1
Go to your Instagram profile and tap the circle with a ➕ right below your bio. A list with the stories will display: tap the story or stories that you want to highlight.
STEP 2
Then tap Next on the top-right side and chose a title, image or icon as a cover photo for your story highlight.
STEP 3
Then tap Add or Done on the top-right corner and that's all.
How to edit a story highlight
Once you have created your story highlight, you can keep adding old or new stories.
How? 
Simply tap and hold the story highlight that you want to edit, go to archive and choose the story that you want to add.
If on the other hand, you want to remove a story from a highlight, hold the story highlight, tap edit and uncheck the story that you want to remove.
How to remove stories from your story highlights
This process is also quite straightforward.
Just hold the story highlight and tap delete.
Advantages of using Instagram story highlights for companies
Instagram stories are intended as content but not necessarily of high quality since they will only be visible to the public for 24 hours.
However, Instagram has changed the rules and now it allows users to fix and highlight their stories so they remain throughout time.
This brings some advantages. Do you want to know which ones? We will tell you all of them here…
✅ Tell your story: Who you are and what you do
Story highlights are a great opportunity to introduce your company. If a user enters your profile and doesn't know you yet, having these kinds of stories where you explain what you do and how you can help your users will be a great introduction letter.
Check this example about Subway's stories: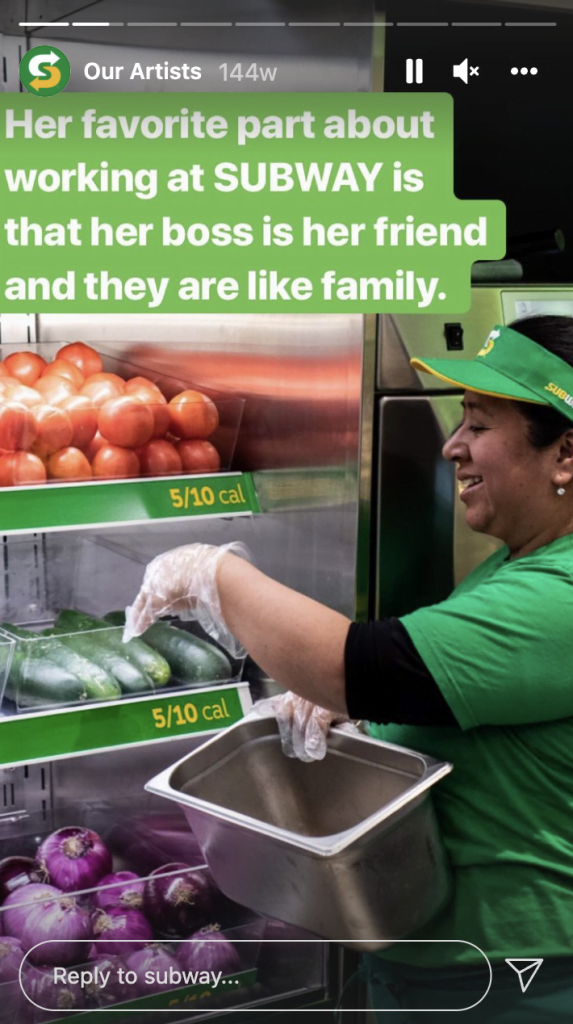 ✅ Replies to frequent questions
Every brand knows that it is crucial to reply to frequent questions from your community, this shows your commitment with your customers and encourages conversions. 
Besides, there is an Instagram feature that lets followers formulate questions to any specific account which will be published with the answers afterwards. 
Fixing these stories on your profile with the most popular questions will help both followers and customers.
✅ Tips
You can include tips or tricks in these stories to help your community. It will increase the number of conversions.
The Razi Khan brand of low-calorie foods uses their featured stories to give health tips and recipe suggestions. A great way to give information to your community and create engagement with your community.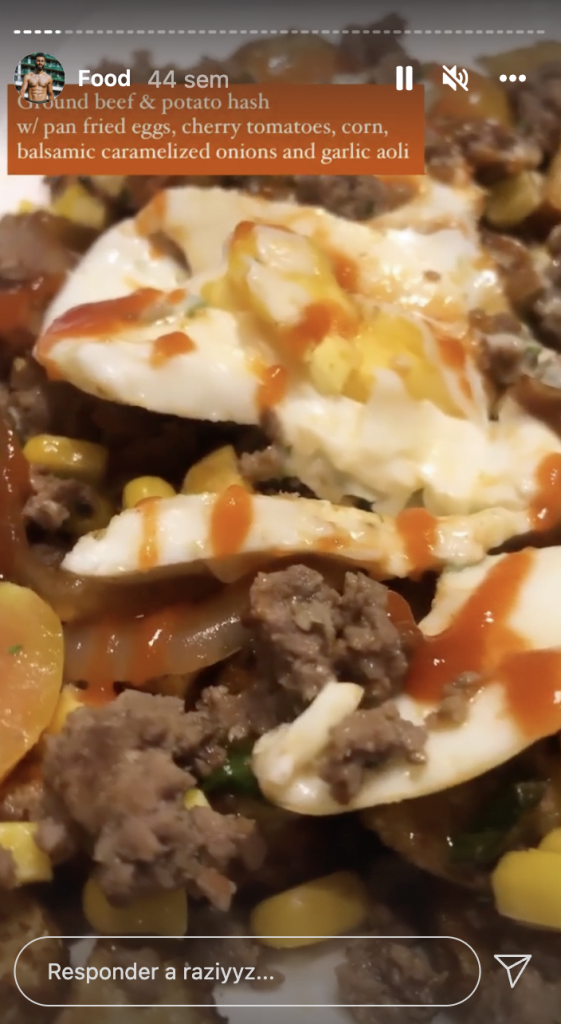 ✅ Tutorials about your product
If your business is a product software you can create tutorials where you briefly explain parts of your product, new features or upgrades.
For example, Metricool has story highlights of each new feature that we have launched. 
⚡️ Go to our Instagram profile and check it 🙂
✅ Product photos
Users often need something other than simply seeing the product on the Internet. Bearing this in mind, some brands upload photos of buyers with their products.
This is a way to show potential customers how, for example, a specific item of clothing fits other buyers.
They also use tutorials or stories explaining how to use a specific product.
✅ Brand achievements
Communicating your achievements is a great technique to activate the authority principle and enter successfully in the market. Story highlights can help you to build trust amongst your users and share your accomplishments. 
Check this example where Shopify shared a story highlight when they reached one million users.
So, story highlights must be an important part of your strategy. To make sure you don't forget anything click here: