Keyword research can help your online business in many ways, but the most important one is that it helps you to be found and to position your site on Google. There are millions of websites online and you need to position yours so that it's easily reachable by the people that you want to target.
Keyword research doesn't only help you position your site in search engine rankings; it also helps you grow your traffic and improve its quality, promote your site and its content while helping you choose the right content topics for it, and boost your link building strategies.
Keyword research can also help you get to know your customers better by identifying what they are interested in, searching for, and how they are searching for it. Helpful, right? Basically, keyword research helps you define and discover where you want to go, which is why it's normally the first step of any SEO strategy.
Discovering your first keyword ideas
Here's a few easy things that I strongly recommend you start with:
Brainstorm your target topics: ask yourself how you would search for what you offer (your products, services, etc.)
Use wikipedia: Go to wikipedia and type in any broad keyword or topic related to your business. Then, look for the "contents" table and check if the subtopics listed could be potential keywords. Take a look at the example below for "coffee."
I'd also recommend that you enter in some internal links to look at more content tables related to your business.
If you sell products, you can do the same in big platforms like Amazon or eBay. Checking their product categories and subcategories can help you find potential keywords for your SEO strategy.
Use Google and other search engines auto-complete items: Start typing your brainstormed topics on Google or YouTube and see how they autocomplete your entered keyword. The results could be interesting for your strategies as they'll be some of the most common keywords people use that start with the keyword you enter. 
Check "searches related to" at the bottom of the Google results page. Also try clicking in some of those related keywords to extend a bit more your search.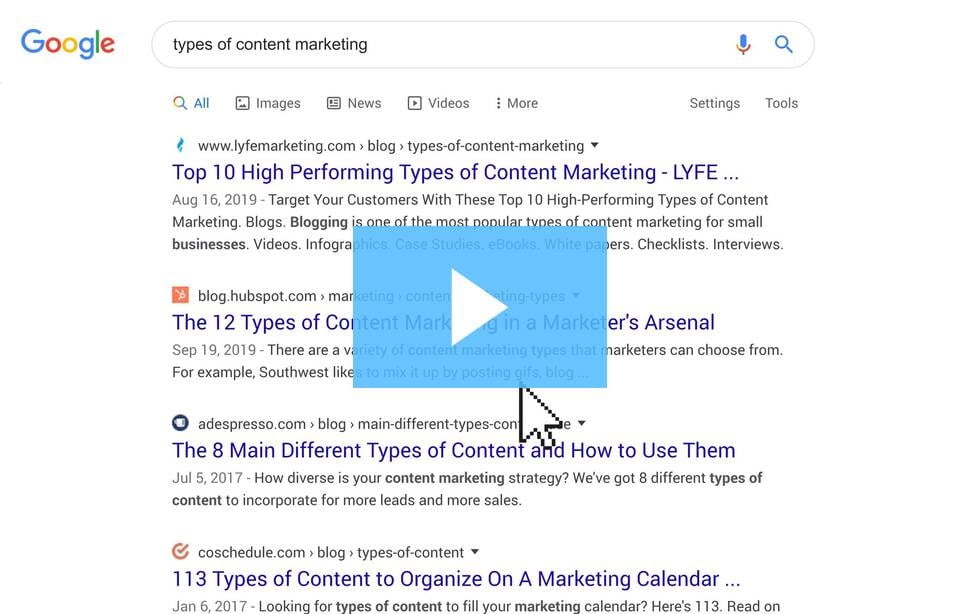 Use social networks and forums like Reddit, Quora and Facebook groups. Find which social communities your target audience hangs out on, and check what type of threads, questions or comments they are creating, and which keywords they are using.
These are all easy ways to find some keywords to start working with, but if we want to multiply them, we should use a Keyword Planner tool.
Best keyword research tools
There are a few keyword tools that can be really useful for finding tons of keywords based on your brainstormed ideas. A keyword planner will not only help you find more keywords, but also make the entire keyword research process a lot easier.
Google Keyword Planner
Google's keyword planner can help you find tons of keywords and it gets data directly from Google. Even if this tool is not SEO focused, but SEM focused, it can help you get extensive lists of keyword ideas.
The problem with this tool is that you'll need to create a Google Ads account to have access to it, but don't worry, there are some other tools in this list that you'll be able to use freely.
Clever Ads Keyword Planner
Clever Ads keyword planner is also SEM focused, but with the advantage that it takes keywords and data from many sources, not only Google, which makes it more accurate and not as biased as Google's.
Being SEM focused also provides you with extra information to have, not only the search volume for each keyword, but also the search trends and competition levels, which is also of importance. Here's an example:
This keyword planner allows you to filter your keywords, create different lists, and download them, so you can easily plan your SEO strategy. In case you decide to use them for your paid marketing strategies, it will give you the possibility to upload your keywords directly to your Google Ads account.
Clever Ads also has a free Chrome extension that allows you to scrape any website and it provides you with a list of the keywords they're targeting. This is especially useful for comparing with your competitors and checking if they are using any keyword that you missed out.
ExplodingTopics.com
This tool scrapes the whole web for terms that are rising in popularity and search volume, allowing you to search by category.
SEMrush
SEMrush is SEO focused and shows you the exact keywords that a site already ranks for, so you can easily compare what you have and what you're missing. The only issue is that it's not free, so you would need to pay for it.
Ahrefs
Ahrefs is originally a link-building tool, but not many people know that you can also use it as a keyword tool. The "keyword explorer" feature helps you decide if it is worth bidding for or not, but it's not a tool I would recommend for finding new keyword ideas.
How to choose the right keywords
Now you know how to get tons of keyword ideas for positioning your business online, but how do you know which ones to choose and how to filter so you start positioning the best ones first?
The answer is to find a good balance between keyword competitiveness and the search volume. Keywords that people search the most will be very competitive, thus difficult to rank, so you might have trouble getting past Google's third page. On the other hand, long tail keywords are less competitive, but also have a lower amount of searches.
Another important factor to look at are conversion rates: Which keywords normally have higher conversion rates? Long tail keywords.
These keywords have 4+ word phrases and are more specific. While not getting a lot of search volume individually, when added together, they make up the majority of online searches.
Example:
The type of keywords you'll prefer to position also depends on your objectives and your current status. If your site is new, nearly 100% of the keywords you'll try to position will be long-tail, but as your site grows in authority, you can start to target more competitive keywords.
4 Extra tips for great online positioning
SEO Tip 1. Synonyms and related keywords
Optimize your page not only around the main keywords you choose, but also around their synonyms and related terms, so you also rank for those keyword variations with little effort.
SEO Tip 2. Find shoulder keywords
Don't optimize all your landings around commercial keywords that are very closely related to what you sell. These keywords are highly competitive, and you would also be limiting your positioning for people that already know what you offer.
You should combine both types, product keywords and other keywords, that your target audience searches for.
SEO Tip 3. Google Search Console
You can use the Google Search Console to find keyword ideas in the "performance report," which shows you the terms that bring in the most clicks from Google search.
You can order the keyword lists by impressions or clicks, and pick the right keywords depending on your goals, creating brand awareness or for getting conversions.
This strategy is really powerful as you'd be getting keyword ideas to include in your strategy that you know people are actually looking for.
SEO Tip 4. Barnacle SEO
You can rank on Google's first results page for a specific keyword in more than one way. If you make it to the top, and rank in the top 3 for that term, you're not done!
You can still make a YouTube video, LinkedIn or Medium posts, anything that could also rank on Google's first page for that keyword.