You took a break from Twitter and deactivated your account, but you've decided to come back. Twitter knows that you may regret disappearing from its social network, and this is why you have the chance to reactivate Twitter again. But how to reactivate your Twitter account?
PLEASE NOTE: you only have 30 days

If you have deactivated your account but want to use it again, and no more than 30 days have gone by, you still have time to reactivate a Twitter account. Here's how!
1. Go to Twitter
You can do this from the app or enter the Twitter website.
2. Log in
To log in with the account you want to reactivate, use your username and password as if you never deactivated it.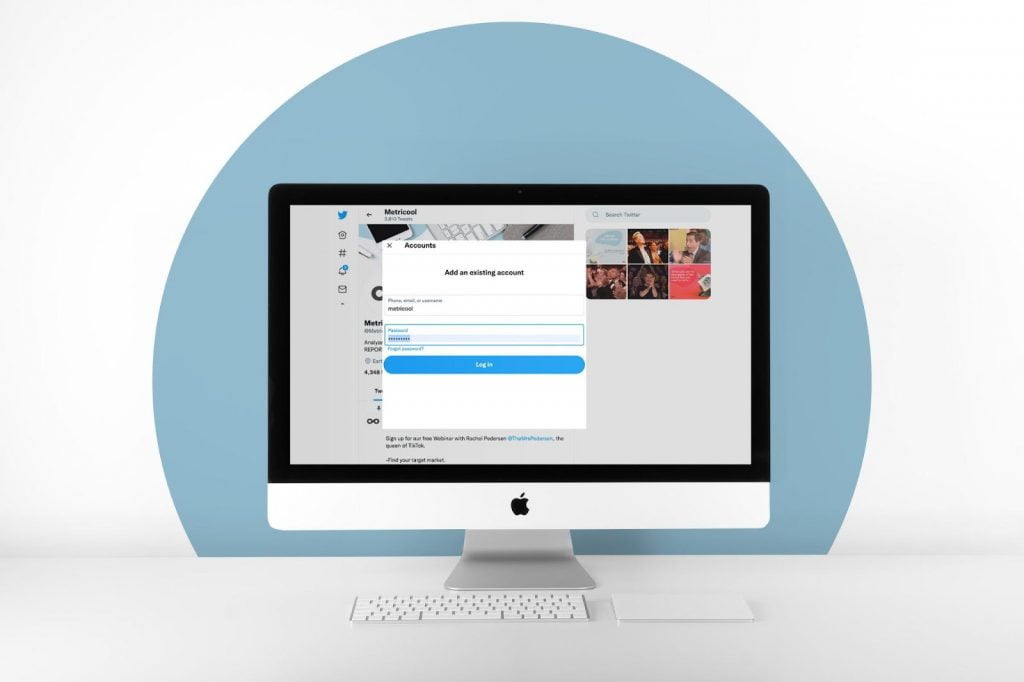 3. Reactivate Twitter account
Once you are in, Twitter asks you if you want to reactivate your account. Just say yes, and you'll be able to enter your profile again.
4. Starting tweeting again
After you reactivate your Twitter account, you can use it again with all the functions. Go back to the home screen to post tweets and check your timeline.
If everything goes well, this is a simple process, and in barely a minute you'll have reactivated your Twitter account.
But what happens if something goes wrong?
Problems Reactivating Your Twitter Account?
When you go to reactivate your account, it may not be a bed of roses and problems may arise during the process.
Here you're going to find what issues may come up with:
▶️ Your Twitter profile isn't the same
You've entered your recently reactivated Twitter account and you realize that the number of followers or people you follow, or the tweets posted are fewer or different from when you deactivated it.
Don't panic! According to Twitter, this is common when you reactivate an account, and it can take up to 24 hours to show the right data. If more than 48 hours have gone by and your real data isn't restored, contact the support team at this link: https://help.twitter.com/en/forms.
▶️ More than 30 days have gone by
As we said at the beginning, you have at most 30 days to reactivate your account if you decided to deactivate it.
You can do the reactivation process during this period, but after this time has elapsed, you permanently lose your account and will have to create a new one.
The option of reactivating your account may not be available when you log in. This problem is temporary, but if you see that the 30-day deadline is approaching and it doesn't appear, you can request help on the contact form.
▶️ Your account has been compromised
If you think that your account has been maliciously hacked and deactivated against your will, Twitter will help you get it back.
To do so, click on this help link for hacked or compromised accounts and follow the process outlined on the page.
▶️ You've forgotten your username or password
This is a common problem when logging in and reactivating your Twitter account because they are essential.
The process is the same as if you just wanted to enter your profile. You have to request a password reset at this email.
When does your Twitter username become free?

If you're worried that another user may use your name on Twitter, it's important to know that it will be free 30 days after you deactivated your account.

That is, it only becomes free when there's no longer any way for you to reactivate your Twitter account.
Let's imagine that you deactivated your account voluntarily, but what happens if you want to reactivate an account that has been suspended by the platform?
How to Restore Your Suspended Twitter Account
If your account has been suspended because of spam, abusive content, or the risk of hacking, you can still reactivate it.
▶️ If you think there has been a mistake, you can reactivate it by logging in and following the steps outlined on the page.
This scenario may be because your account was suspended due to the risk of hacking that has nothing to do with you.
▶️ If your account has been suspended because of abusive content or if it's blocked, you're going to have to verify that you are its owner.
If you have broken Twitter rules, most of the functions will be limited. You can find everything you need to unlock your account on this Twitter page.
Now you know what to do if you deactivate your Twitter account and want to get it back before 30 days have gone by.
If you're going to get started on social media with the little blue bird, take a look at the Metricool Twitter Marketing Guide.