Open up your account, and find out how to reply to a message on Instagram.
It's important to take care of this part of your profile since this is a direct private conversation with your Instagram followers, where they can ask or check certain matters that can only be done in private.
How to reply DMs on Instagram
You can reply to messages on Instagram from your cell phone or your computer, which is where you'll manage your conversations.
However, if you do it from your computer, there are some limitations on what you can do, which we'll explain later on.
Ready? Here we go!
How to reply to Instagram messages from your cell phone
1. Open the Instagram app
Once you're in the app, select the account from which you want to respond. If you're already there, you can stay on your feed.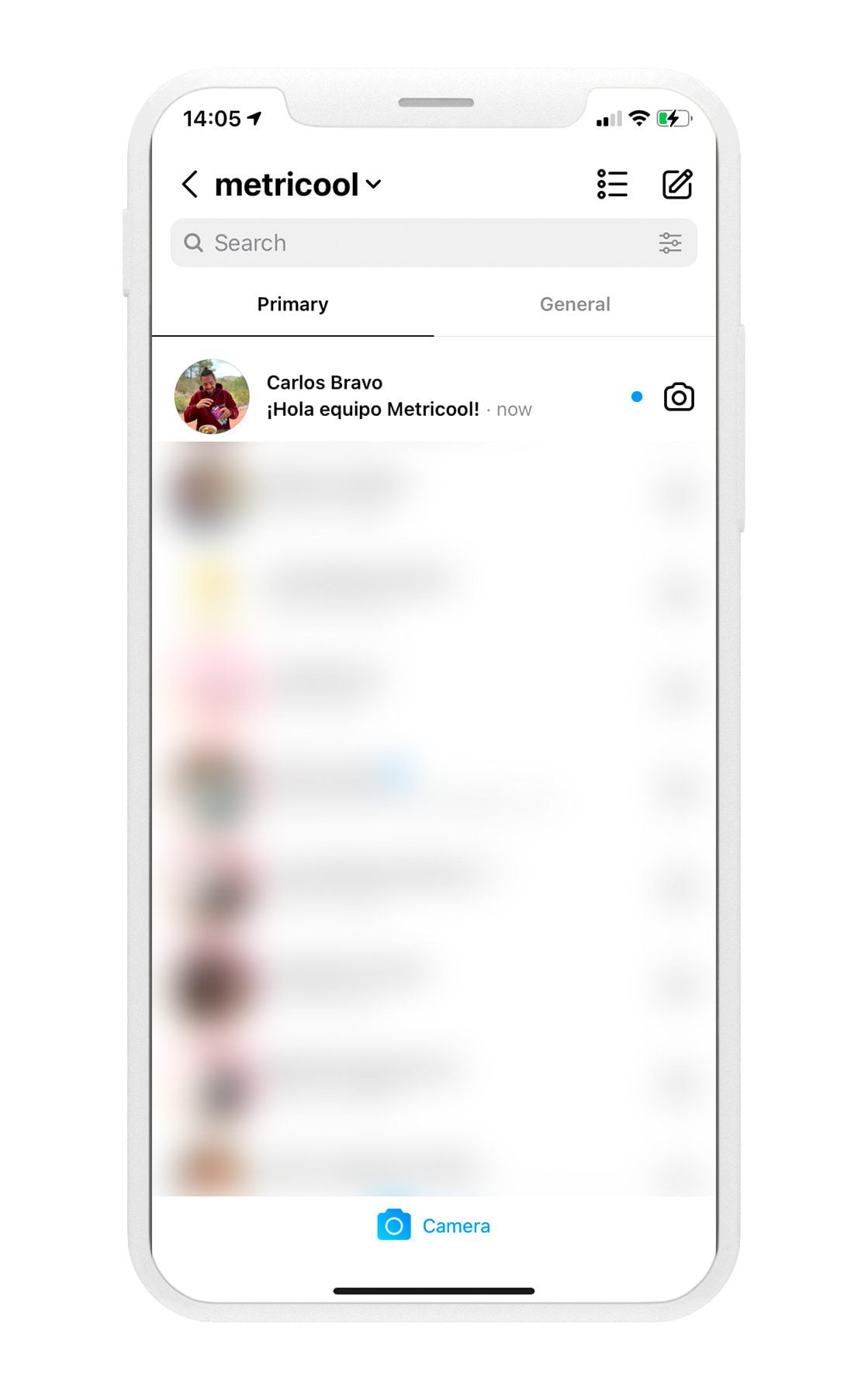 2. Click on the paper plane icon
This button is at the top right of the screen.
3. Open the conversation
If you've already opened the conversation, the message won't be in bold. If you haven't opened it yet, you'll see a little blue dot on the right.
4. Write your message
Reply to the message they've sent you and click send.
Now you know how to reply to a message on Instagram. The platform will mark the conversation as read.
If you want to reply to the message later but you've already read it, don't worry. You can mark it as unread again. To do so, slide the conversation to the left and click "Unread".
Remember to check the message requests in your Instagram inbox.

These messages are from users who you don't follow or from suspected SPAM accounts. Whenever you get those, you'll see "x requests" in blue in your inbox.

Click on it to see them. If it's a user you trust, click on accept and it will move the conversation to your main inbox so that you can get there directly.
And from your computer? Can you reply to Instagram messages? Of course, you can!
How to reply to Instagram messages from your computer
Just like on your phone, you can change directly from one Instagram account to another on your computer.
As such, if you want to reply to Instagram messages on another account that you manage, you just need to switch accounts. However, if you're not logged in to the account, you'll need to do so.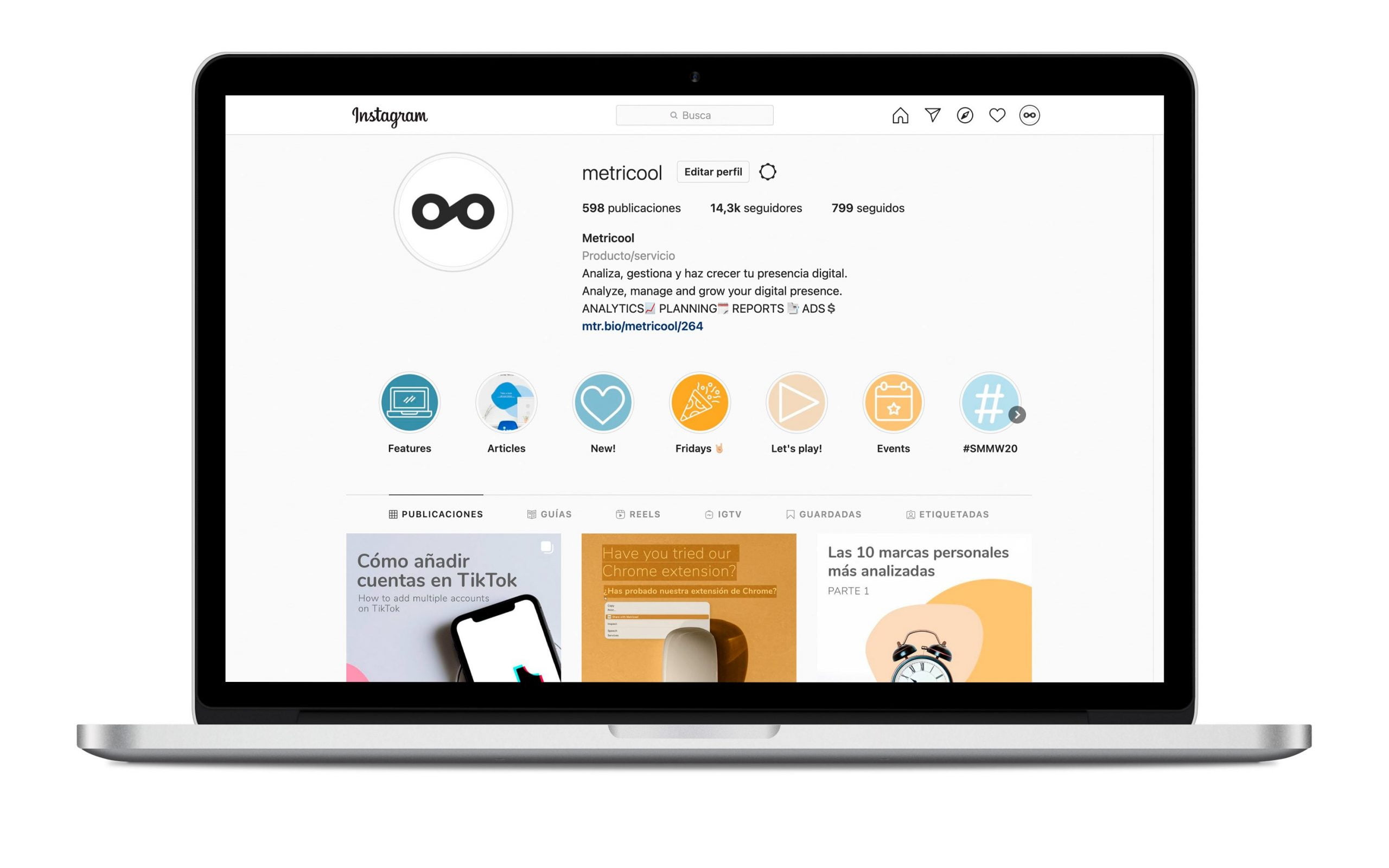 1. Click on the paper plane icon
Just like on the mobile version, it's in the top right corner.
2. Select the conversation
Choose the conversation you want to reply to. If you have unread messages, they will appear in bold so that you don't miss anything.
3. Write your reply
Answer their doubts, queries or messages that they've sent you. On the Instagram desktop version, you can add multimedia elements, but you can't directly send audios, images or videos.
Remember that if you're going to explain something about a product, for example, you'll need to film it before and then send it.
4. Send your DMs on Instagram
Once you've written your message, click "Send".
Now you know two ways to respond to direct messages on Instagram, both on your cell phone and on your computer.
How to reply to messages on Instagram from Metricool
With a Metricool account you manage private Instagram messages. From the dashboard you have everything to bring success to your social networks: analyze, manage and plan.
You just need to connect your Instagram account to Metricool and in the Inbox section you will have all the private messages you receive: reply to each message and add gifs, photos or videos.
End the conversation and get on with another task.
Tips for your Instagram Direct Messages (DMs)
How can you manage the messages sent to the Instagram accounts you work with? Here are some tips to do it the best way possible.
✅ Create personalized replies.
Even though you can't use automatic responses on Instagram, you can always have a ready-made reply for any specific doubts or suggestions.
For example, a normal response could be "Hi! Send an email to *** to get an answer to your question." This way you open up another line of communication and you can reply in your own time.
✅ Keep the same tone in your replies.
It's a good idea to keep the same tone with the brand you represent or your own brand or business.
This will help customers and followers to identify your brand voice and associate it with your brand.
✅ Answer all messages.
As far as possible, it's a good idea to reply to all Instagram direct messages.
This way users know that they can contact you via Instagram, and they will feel part of your community.
Do you have any questions about how to reply to a message on Instagram? Tell us in the comments.