YouTube is making a move towards short clips in launching YouTube Shorts, a new feature for attracting more users to your YouTube channel.
YouTube Shorts is a YouTube feature that allows you to create clips of up to 15 seconds using your brains and your creativity to bring in new viewers in no time at all.
➡️ Right now, this content creation tool is only available in India and the USA.
➡️ Content creators who don't live in either of those countries can upload short vertical videos lasting up to 60 seconds, but they will have to add the #Shorts hashtag in the title to give them more of a chance of appearing in this YouTube section.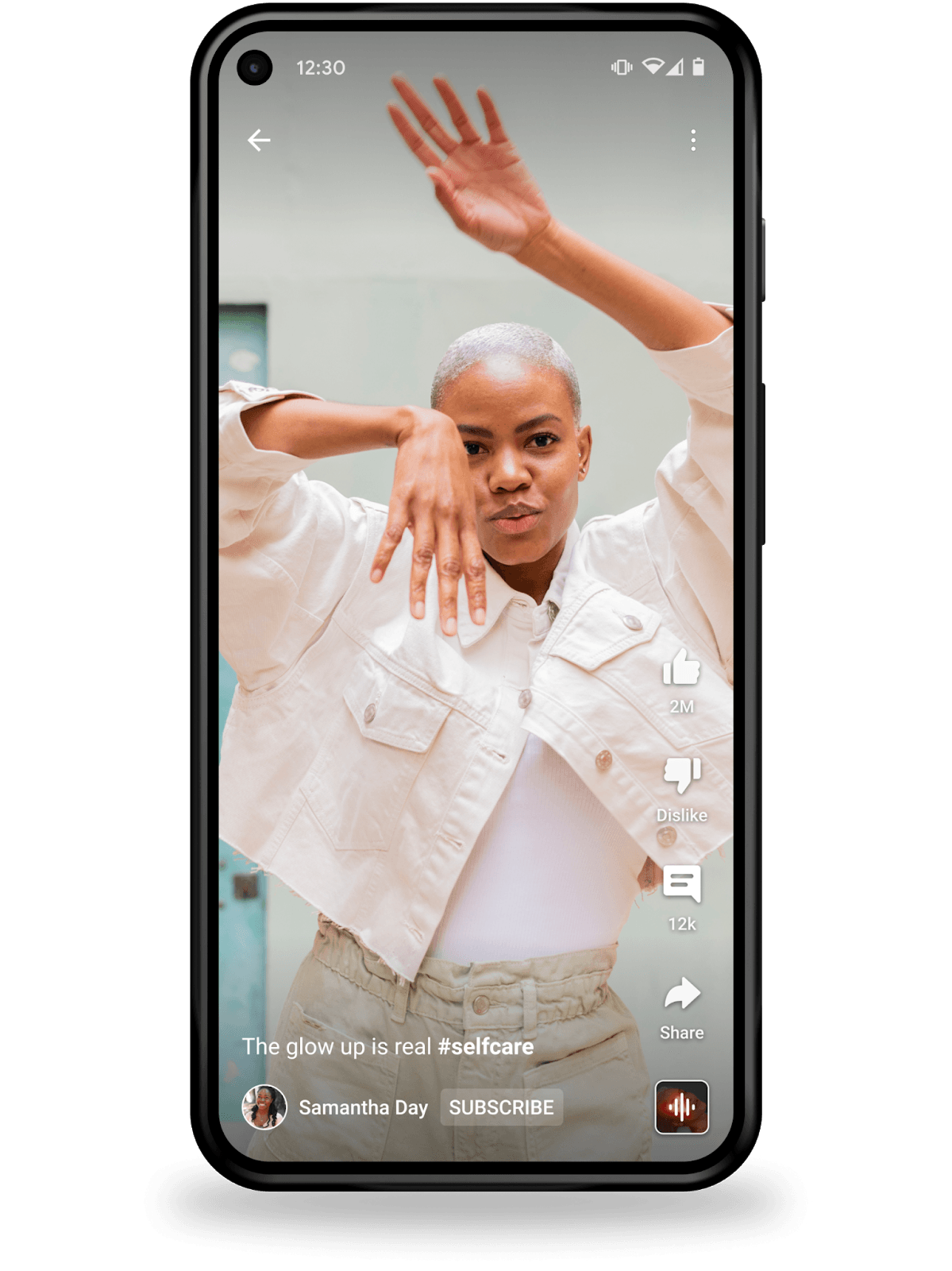 Do you want to have this feature on your YouTube channel? In this article, we'll tell you how to film a short YouTube video, what features you can add, and what benefits there are.
How to film a YouTube short video
Let's start with the most important part: how do you film a short on YouTube?
You can create one using the creation tool or based on the audio from other shorts. Here, we'll tell you how to do it.
Creating a short on YouTube
Log in to your channel and get going.
1. Click on "Create" and "Create a short"
If you can film a short, it's because you have the beta version of the "Create a short" option with this symbol
.
2. Film the short
To film your YouTube short, hold down the capture button
. If you prefer, you can press it to start recording and press it again to stop.
You can also undo
, delete the clip you've recorded, or redo
the clip to add it to your short.
3. Click next
Hit "Next" to view the video that you've filmed, and then hit "Next" again to go to the video details.
4. Choose a title
The title is important to encourage viewers to hit play on your short. You have a maximum of 30 characters to do this.
5. Upload your video
It's now time to upload your video, but beforehand, remember to indicate whether your short is suitable for all ages or if it's not suitable for children.
Lastly, tap "Upload" to post it.
Use audio to film a short
You can create and upload your own short on the platform using the audio from a short that's already been added to YouTube.
There are two things you need to remember when using someone else's audio:
⚠️ Some videos and, as such, their audio cannot be used because of the owner's privacy settings.
⚠️ If the owner deletes the video from which you've used the audio, your video may also be deleted from the platform.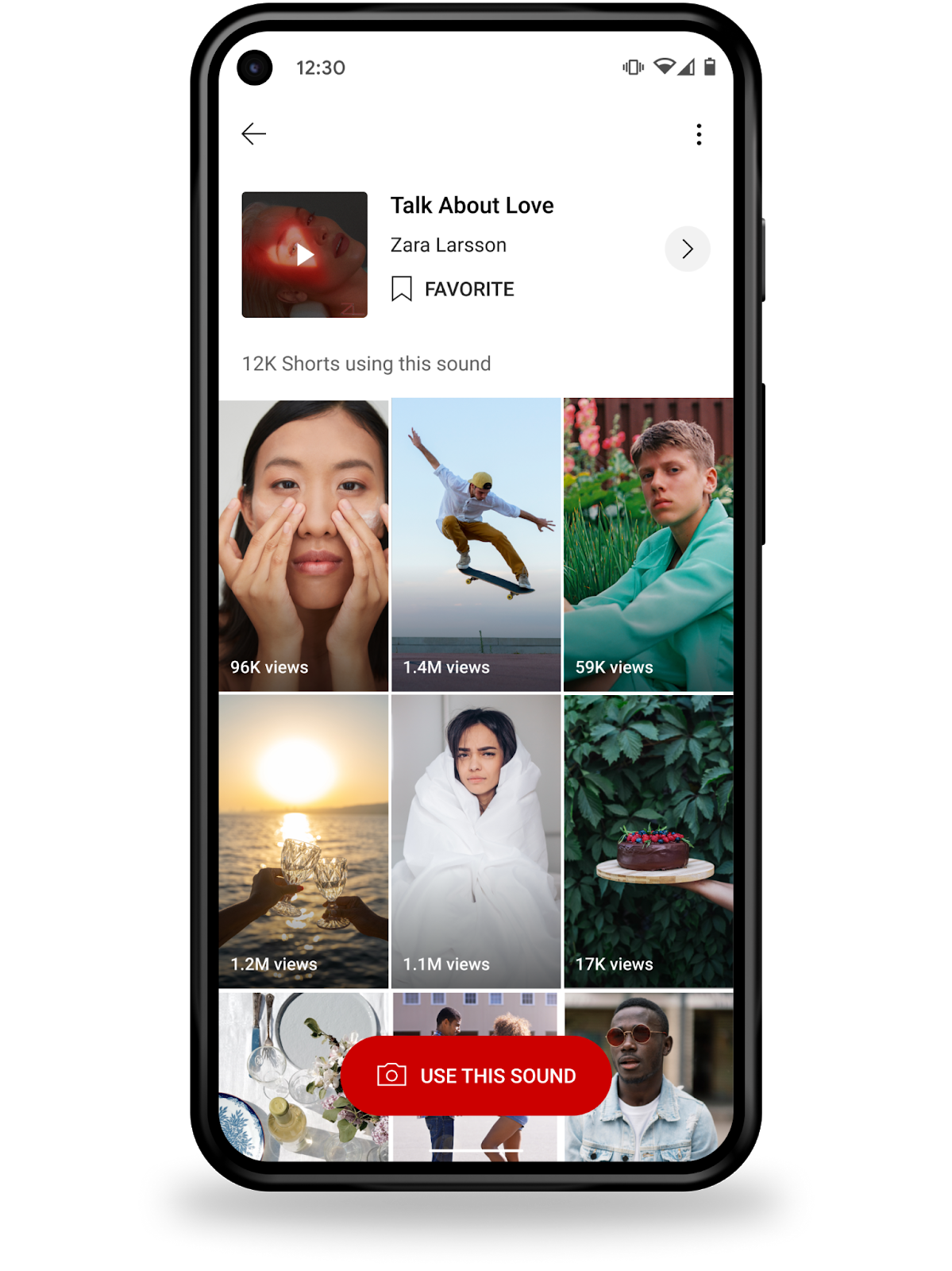 In any case, YouTube will inform you of the situation, warning you before it is deleted so that you can download it before it's completely lost.
How can you do this?
1. Find the short with the audio you want to use
2. In the player, click on the bottom right-hand corner
Here you'll find a list of other shorts that have used the same audio.
3. Click on "Use this audio"
Hit the "Use this audio" button
to use the other user's audio and follow the previous steps for filming and posting your YouTube short video.
If you want to use audio from a video instead of a short, you just have to find the video and hit "Create"
to use the audio. The rest of the process is the same.
Now you know how to film a short for YouTube. Did you know that you can add extras to your content?
Creative features for YouTube Shorts
Knock your creativity up a level with the features you can add to your shorts on YouTube. What multimedia elements does the platform allow?
✅ Music and audio
By clicking on "Add music", you can add a song or audio to your short.
Click on the icon
and choose a track from the selection available for use.
The music that you can use and YouTube suggests in its catalog is designed for personal, non-commercial use. If you film a video outside of YouTube and you use a material that is copyright protected, you could receive a claim.
If the copyright holder claims and it is accepted, the platform may delete your content and you will get a strike for a copyright breach.
✅ Text
With the Text option
, you can write text after filming and also choose when it will appear and disappear in the short with the Timeline feature
.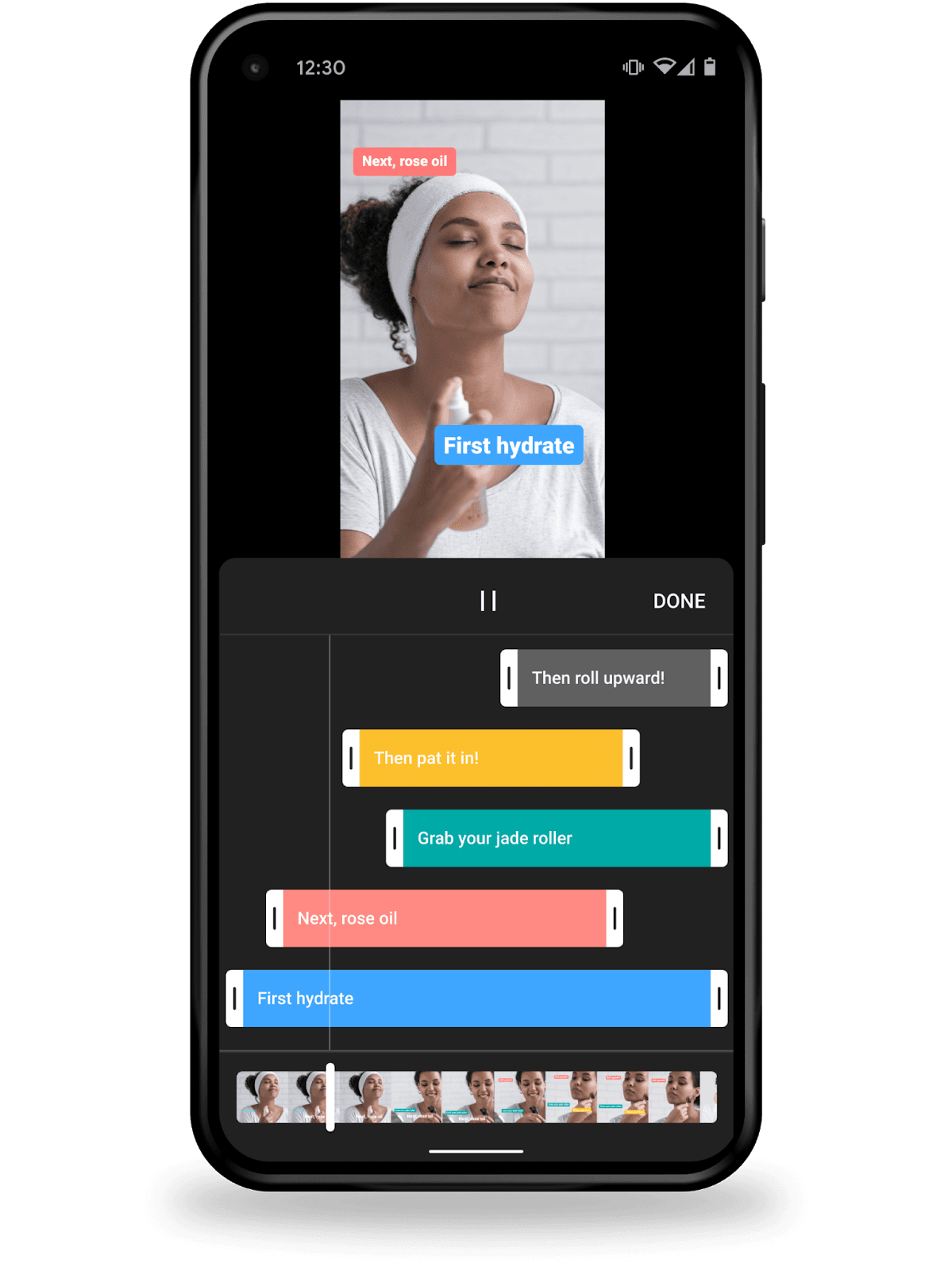 ✅ Speed
A great option for making fun short clips on YouTube: you can speed up or slow down the recording. Bring out your talent and creativity and get the most out of it by hitting the Speed button
.
✅ Timer
Use the timer to decide when you"ll start filming and when to stop the recording using this button
.
How to download shorts from YouTube
If you want to have your short videos downloaded from YouTube Studio you can do it.
Just go to your YouTube Studio page, choose the short, click on options and download: that's it, you have your short downloaded to your computer.
▶️ Download YouTube Shorts ◀️
Where to watch YouTube Shorts
To find short videos on YouTube, you have various ways of getting there.
On the YouTube home page and in the "Shorts" section.
On your channel's page: Videos, lives and shorts.
On the "What to Watch Next" module.
Searching YouTube with the #Shorts hashtag.
On the feed for the channels you have subscribed to.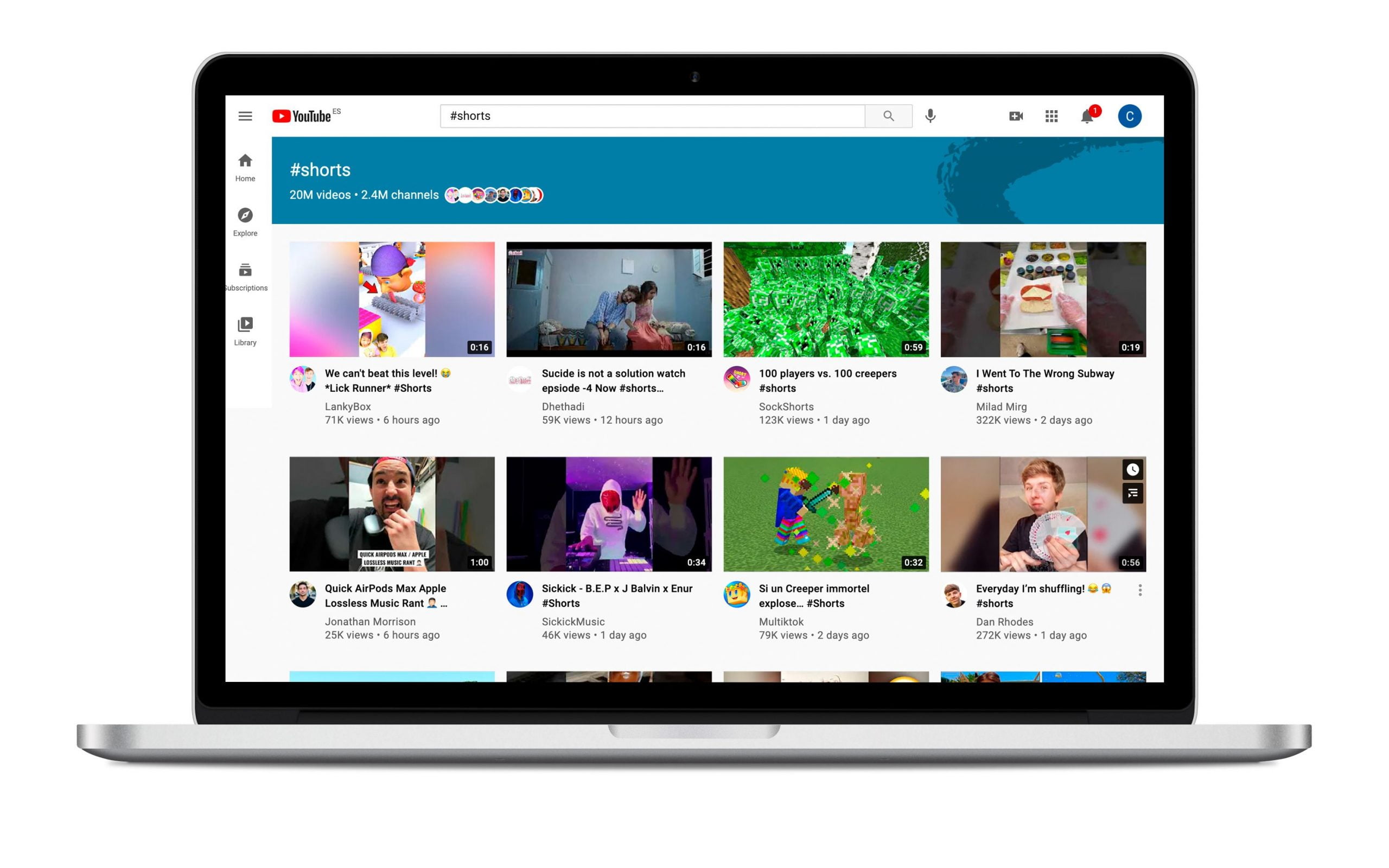 💡 Can you monetize content in YouTube Shorts?
Short videos on YouTube do not generate any revenue for subscriptions to YouTube Premium, nor do they show adverts when played.
As such, they are not taken into consideration in the requirements for taking part in YouTube's Partner Program.
Why film shorts on YouTube
Is it worth my while to create YouTube content in clips?
This is a feature that will be included in all the content that YouTube already has. Why should I upload content to YouTube Shorts?
➡️ This is a way of interacting and connecting with your viewers, showing them different content.
➡️ You will reach a new kind of audience that normally interacts with short videos, such as Gen Z.
➡️ Show off a different side of your brand or channel in these laid-back and fun clips.
At the end of the day, when there are more possibilities to make content on any social network, it's great for your strategy and will help you reach new users. Don't fall short, use Shorts for your YouTube content.
What do you think about YouTube Shorts? 👇🏻