Choosing a username for Instagram is vital: With it, other users will be able to find you in search engines, tag you in a post or contact you quickly.
Do you think you have chosen the ideal one for your account? If not, don't worry. Instagram allows you to change it as many times as you want and here we tell you how to do it.
How to change your username on Instagram
Whether you use the mobile or web version in browsers, you can change your username.
Instagram allows you to make the changes as many times as you want, but it must be at least 14 days since the last time you modified it.
The steps are the same for PC and mobile devices.
1 Open Instagram
Remember to do it with the account from which you want to make the name change.
2 Enter Edit profile
To access the Edit Profile button, you have to tap on the button at the bottom right, where you can see your feed.
3 Tap on 'username'
When you click on the space, Instagram opens the keyboard of your mobile so you can change the name you want.
Next, enter the new username that you want to have on your profile.
The only impediment you can encounter is that another user has already chosen that name. In this case, you have to try a different one.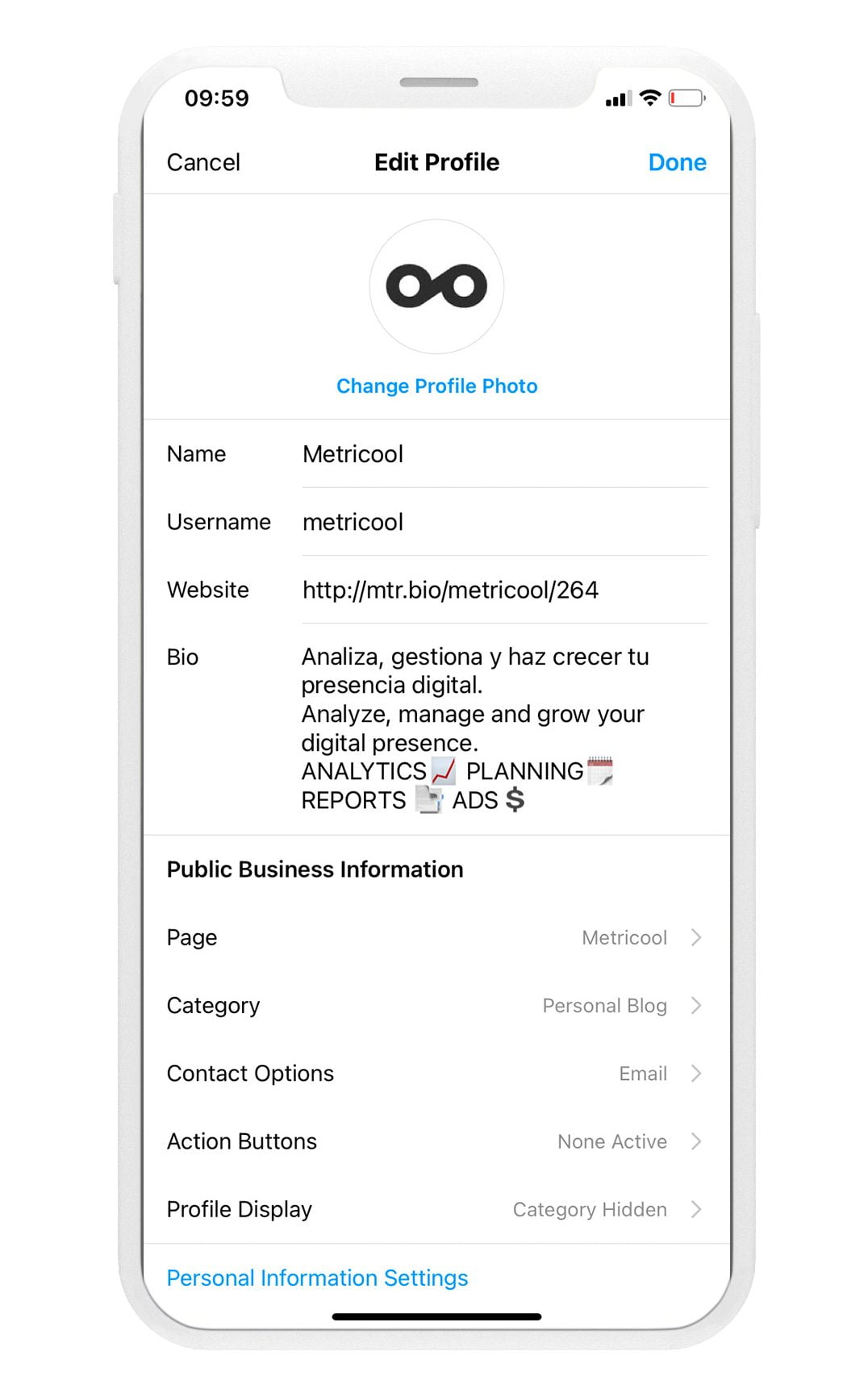 4 Click on 'Done'
When you have it, tap on Done at the top right, and your changes will be automatically saved.
Remember!

The name and username on Instagram are not the same.

The username is the term that accompanies the @ symbol and by which they will find you on Instagram. It also serves to log into the social network.

The name is public and can be repeated, unlike the username. In this section, you can give more details about your business or personal brand.
You already know how to change the name on Instagram. You might need to do it if you have changed your business or want to switch to a more professional name.
In any case, if you need help choosing the username, check out this video on how to succeed with your name on Instagram in this video:
And if you haven't started on Instagram yet…