You have just started on TikTok and when you see the videos of other users you are a bit envious because they look great. How do they do that? The answer is simple, they use filters on TikTok to upload their content.
Wait, what are those filters?
➡️ TikTok filters are tools to edit the videos you are going to upload. They generate effects, color changes and give a different touch to your videos and publications.
You will find in different formats on TikTok:
The 'Filters' option is at the top right and they are divided into Portrait, Landscape, Food and Vibe.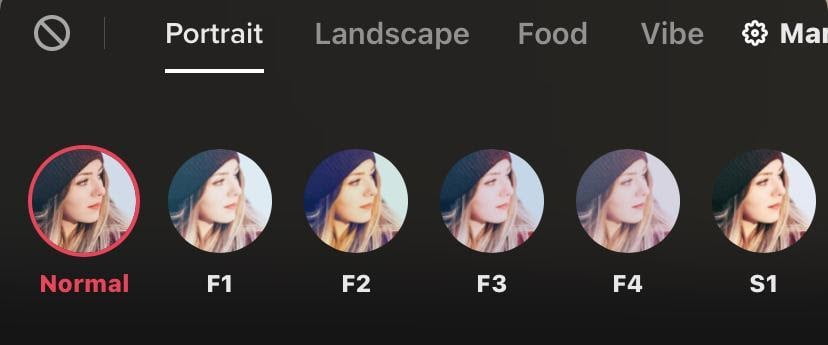 The other option is to click on Effects, at the bottom left, and touch the screen to filters.
If you don't know how to get started with these filters, don't worry, here we have prepared a small guide for you to learn how to use them.
How to add filters on TikTok
Are you already with the app open?
If not, we give you a few minutes to download it and register. That is, only if you have an account you can post videos.
You already have it? Let's see how to add a filter to your video.
Open the app and tap the '+' button to upload a video to TikTok.
You can choose to record a video instantly or upload it from your library.
Now is the time to choose the filter, to get to them you must click on the 'Effects' button that you will find to the left of the record button. Then tap on the "Filters" option and choose the one you like the most.
** If you like a filter you can save it in favorites to use it more quickly on another occasion.
Now you can record your TikTok with the filter you have chosen. When you have finished and as the last step before uploading it, you can add another filter to the video by touching the Filters option on the right side of the screen.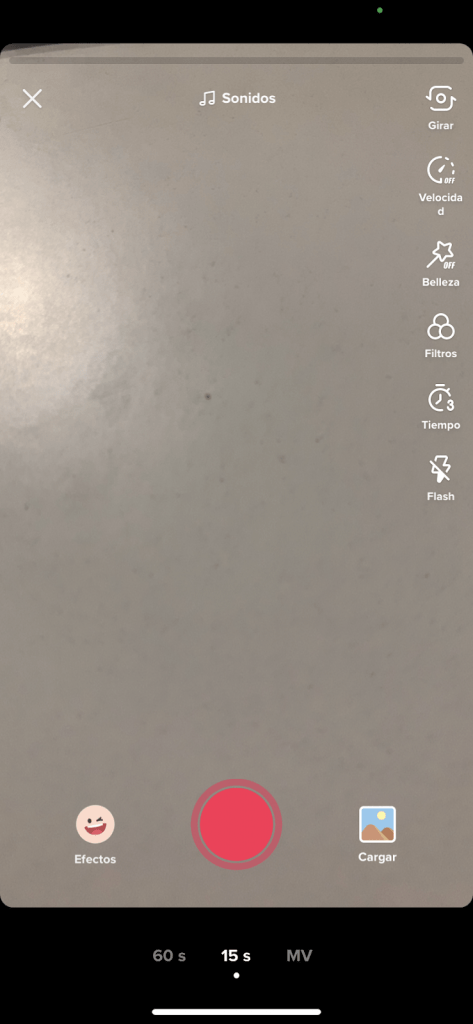 Do you already know how to use filters on TikTok? There are some that are very popular, which ones are the best?
The best filters on TikTok
Choosing a filter for a video on TikTok is a personal option.
Still, we have tried to select several fun filters that I am sure you will love:
A "summer" filter that will give a touch of color to your videos, you will feel as if you have been at the beach for a couple of days.
Ideal for frontal videos, your face will be a smooth canvas, as if you have rejuvenated 10 years.
If you are going to make a video with a landscape in the background, you will like the B6. Highlight warm colors to create a different experience.
In the filters section in 'Effects' you can find several fun ones:
You will find it by clicking on the picture with several people waiving. It is used to clon yourself on the screen.


If you've ever wanted to tell something like the introduction to Star Wars, you can do it on TikTok. Choose the filter where a series of words appear with a pink and blue background.
A fun filter where you will appear wearing some modern glasses
How to create filters on TikTok
If you want to create filters for TikTok, you can do it from the platform that the social network makes available to you. Effect House is the tool that will allow you to create filters for your TikTok videos. At the moment, this tool is in the beta phase, and you will have to fill out a form with the data that TikTok asks you to access.
They will ask for the company's name, the use you will give it, or the system you work with (Windows or Mac). Once you have added all the information, submit it and wait for TikTok's response.
If you receive a positive answer, you will be able to start creating your own filters to continue growing on Instagram.
Now you know everything you need to get started on TikTok with filters on your videos.
If you want to learn more:
Do you have any questions? We will read your comments.