Learning about the correct image sizes on LinkedIn will help you to protect your profile's image and transmit professionalism.
Check if you see yourself and your relationship with LinkedIn in any of these three scenarios:
You have a LinkedIn profile but you hardly use it.
You opened an account a long time ago and never used it again
You use it daily but you are not taking care of your profile picture and the rest of your posted images.
If your answer was yes to any of these situations, then I recommend that you learn more about what LinkedIn is and how to use it, this way you won't fall behind.
LinkedIn is not a social network focused on sharing photos unlike Instagram. Even so, it's important to use the correct image sizes so they don't display pixelated or distorted.
LinkedIn is a professional tool where you must show your best image to companies and all the professional contacts. Besides, using the correct sizes helps to improve the engagement on LinkedIn, which is not an easy task.
Personal profile images on LinkedIn
Despite of the fact that photographs are not the main focus on LinkedIn, they are a fundamental pillar to give credibility, good image and transmit professionalism to your profile.
Profile image size
The profile photo is important as it helps to differentiate you from the rest and show your image.
Thanks to this photo, people and businesses will put a face to your curriculum.
Recommended size: 400px x 400px
Minimum dimension: 130px x 130px
Background Image
This image appears behind the profile picture. With this photo you can reinforce your brand's image.
Include an image related to your sector or one of yourself in a successful work situation like delivering a speech, working with clients, in your office, etc.
Images on your posts
You can publish content as you do it on other social networks. If your post includes an image, the best dimension should be:
Post with a link
There is an option that you can share links to LinkedIn, the image preview will be shown as follows: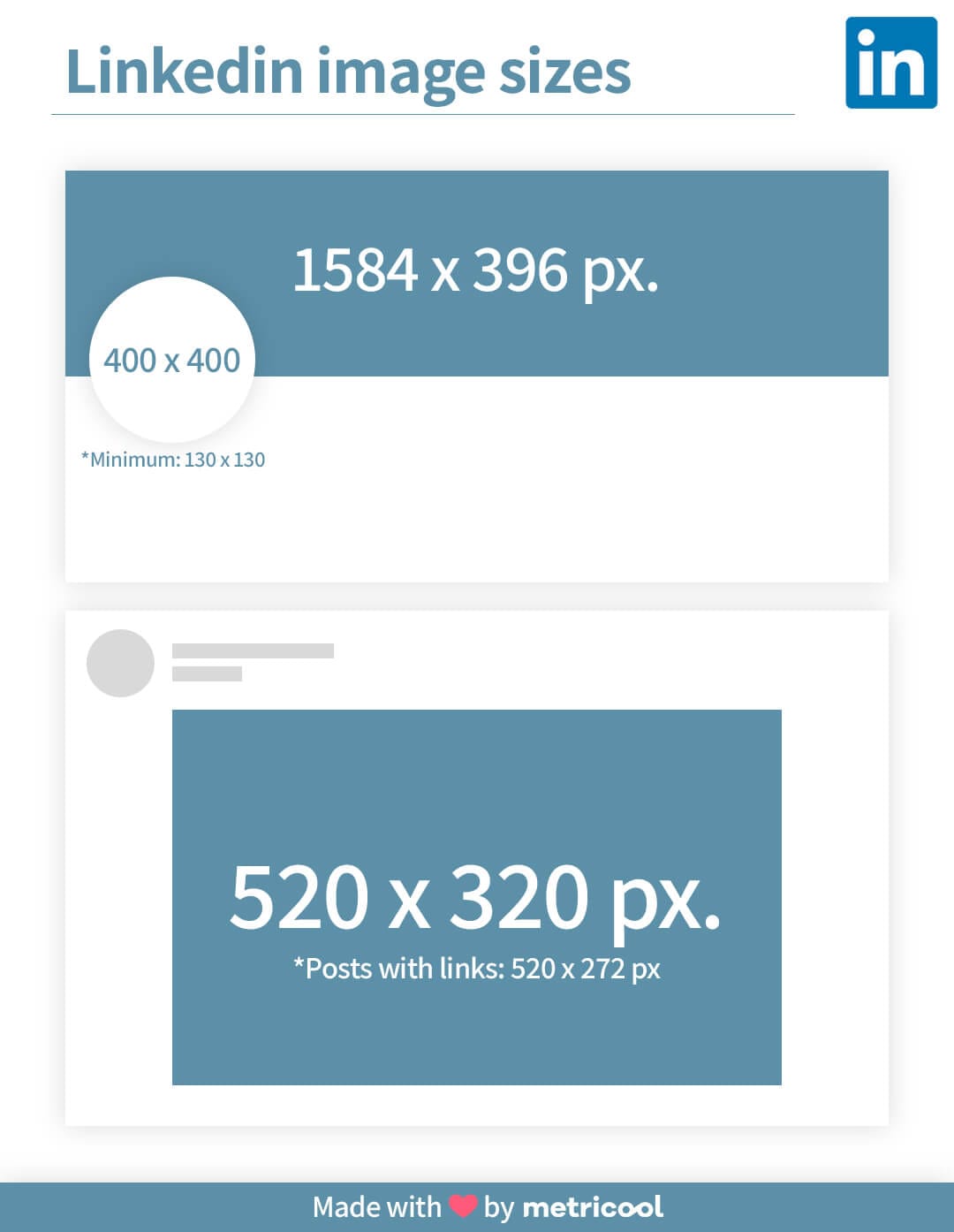 Images on LinkedIn Company Pages
Like on Facebook, LinkedIn gives you the option to create business pages where a profile for companies is published.
It is also important that companies properly display their photos so their image isn't damaged and their professionalism is reinforced.
Company logo
The main and most important image of all. This is essential to make your brand recognizable by users.
Cover image
This photo represents your company and fortifies your logo image.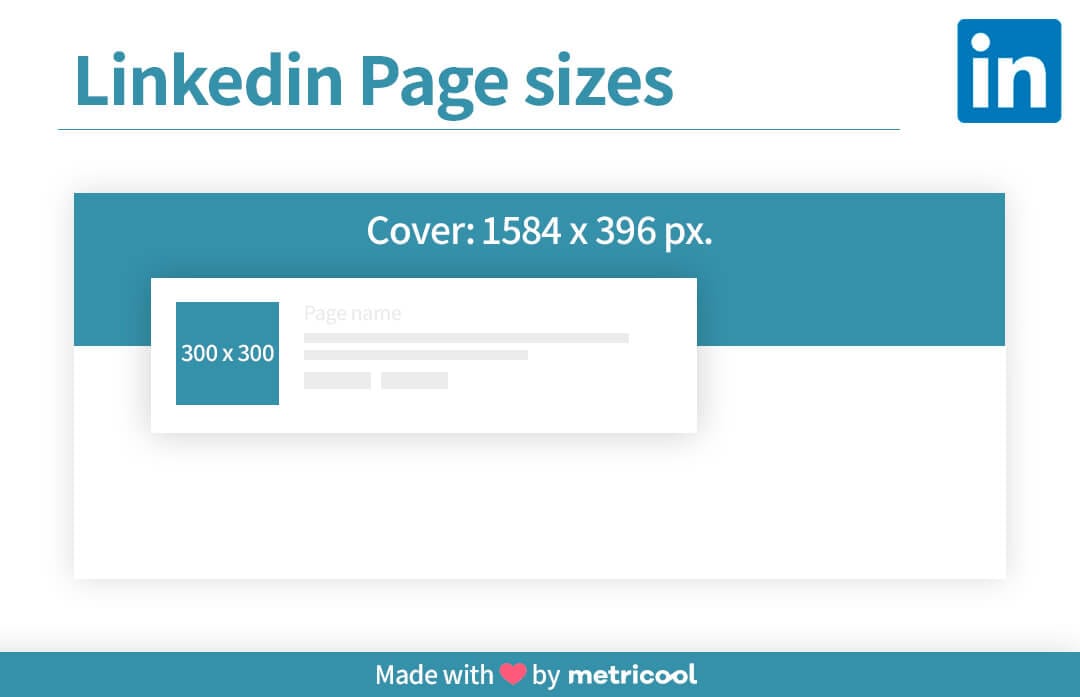 LinkedIn Ads images
Like the rest of social networks, LinkedIn also has its own platform to create ads.
General ads: 50px x 50px
Laderboard: 728px x 90px
Wide Skyscraper: 160px x 600px
Rectangle: 300px x 250px
Video sizes on LinkedIn
LinkedIn allows posting videos in different formats: ASF, AVI, FVL, MPEG, MKV, MOV and WebM.
Video sizes: Between 75 KB and 5 GB.
Duration: Between 3 seconds and 10 minutes.
Now you know the correct sizes for all your LinkedIn images to become an expert!