Do you upload content to Twitter, and do you have a strong following? It's time to learn how to make money on Twitter and start generating revenue right away!
Can you make money with Twitter?
There are many ways to make money on Twitter.
Some monetization options depend on you, others are offered by the social network itself, and there are also external tools you can use to generate revenue on Twitter.
Take note…
Super Follows
With a Twitter Super Follow, the content creator can set a price to pay for certain content on their profile.
This means there would be some free content, but the Twitter user can create specific content that you can only access by paying for it.
✅ The price of being a super-follower goes from $2.99, $4.99 or $9.99 a month. You choose the amount you want to charge.
✅ As a subscriber, you can cancel your new super-follower membership whenever you want.
✅ You offer premium content to your followers, who also receive badges that accredit them with being super-followers of your profile.
With Super Follows you receive 97% of the revenue you create through your super followers, until you reach $50,000 in earnings.
After you reach this level, the money you receive is 80% of your revenue.
Twitter Spaces
With Twitter Spaces you can create audio rooms with other users of the platform to debate, perform interviews or chat about a certain topic.
This feature is free, but you can create tickets for organized paid sessions and earn money from the content you offer in these audio rooms.
✅ Audio rooms allow the user to invite whoever they want, therefore allowing you to create a workshop or to chat with your more well-known followers.
✅ The payment platform available for receiving payment for tickets is the Stripe account of the content creator.
✅ The host of the audio room is the one that chooses the price of the tickets: it can be between $5-$250. It's like creating an online event through Twitter.
Like with the Super Follows, the content creator receives 97% of the revenue generated by audio room ticket sales.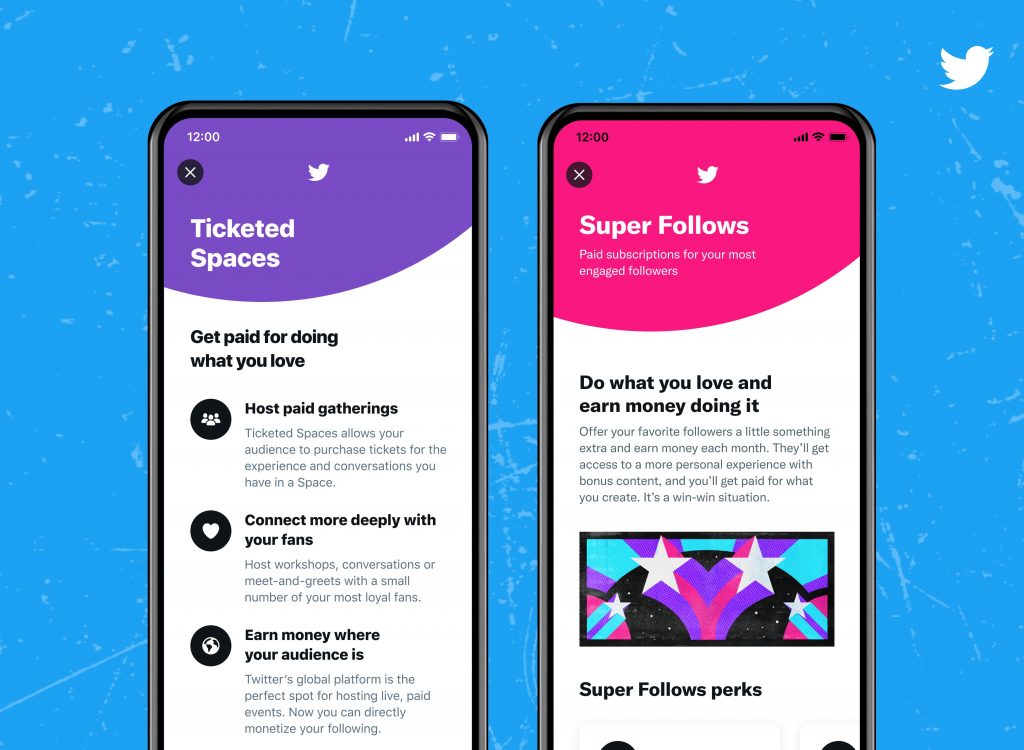 Tip Jar
'Tip Jar' is a feature that allows Twitter users to reward their favorite content creator.
If users believe you deserve this tip, they can leave a payment through the external platforms allowed by Twitter.
✅ It is simple to use. You add a link to your payment platform account, and users can give you their tip from there. It can be: Bandcamp, Cash App, Patreon, PayPal or Venmo.
✅ To receive these tips, which are still being tested and only available to some users, you have to confirm that on your user page you have the dollar bill icon.
✅ The user chooses how much of a tip to give. There is no minimum amount, it just depends on your relationship with your community.
What makes it different from Super Follows and Twitter Spaces, is that Twitter does not take any percentage from the tips that users leave. This means the content creator is left with 100% of the money.
However, when using external payment apps, bear in mind that you may have to pay a commission fee to them.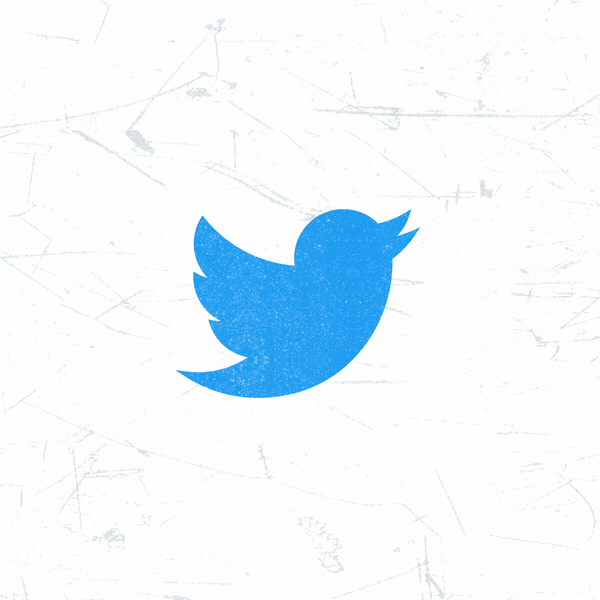 External platforms
Many Twitter users receive sponsorships for certain tweets through external platforms, which allows them to make money.
Platforms like Publisuites or SocialPubli allow you to make money from your account providing you comply with certain requirements.
Here, advertising companies search for social media profiles where they can show their product or service and if you meet the requirements, you can be one of the users chosen. It is a feature similar to influencers' marketing.
✅ Connect your social networks you want to make money from, and depending on the number of followers you have, the platform establishes your range. This range determines the price you can ask for to promote them in your tweets.
✅ To gain access to these platforms, you need a minimum number of followers. Publisuites, for example, requires a minimum of 1,000.
✅ These platforms pay through PayPal or bank transfer, but you need a minimum of €5 in the former and €25 in the latter to take money out.
This option is useful if you have many followers, and you have a specific niche. Companies that want to advertise themselves on social media can see your account and choose to promote themselves with you.
Now you know how to make money on Twitter and how to monetize your profile, it is time to work hard as a content creator and continue growing.
If you need help to create a marketing strategy on Twitter, here is the key.