If you have recently opened a LinkedIn account, probably you didn't have time yet to optimize your profile.
According to data from LinkedIn, in 2022 more than 500 million users were registered on this professional social network.
So why should you optimize your LinkedIn profile?
Improve the visibility on the network.
Show your professional experience and your jobs.
Be in contact with a greater number of people and companies.
It will help you to attract the attention of companies or businesses and increase the chances of working with them.
For this, optimizing your profile on LinkedIn is vital.
Not sure where to start? Don't worry, we are here today to help you do it successfully.
LinkedIn Profile: How to optimize it
To have a greater presence on LinkedIn, improving your profile is one of the essential keys.
The social network likes you more when you participate in their ecosystem of contacts or fill out your personal profile 100%. In this way, you will get other users to find you quickly and continue to build connections.
Here you can find a few tips to put into practice and have your profile ready.
Name and surname for your profile
As it happens in the rest of professional social networks, this is not Messenger, Tuenti or derivatives… it is LinkedIn and it is your professional section on the Internet!
Companies are looking for you, they see you and want to find you by your real name and surname. No nicknames, boldface, etc.
In addition, if they look for you by your name that they have found in another social network, you will facilitate your search to those companies that, who knows, may end up working with you.
✅ TIP.

Use your full name, last name included. Leave out emojis, bold or usernames.
Add a profile and cover photo
Your first presentation with users searching for your personal profile or your company page is the profile and cover image.
There is no use having an excellent profile page if you don't have a photo that you are related to at first glance.
✅ TIP
Use a professional photo: in your office, workplace and, if possible, on a white background.
This way you will be able to attract users seeing that you have a careful profile from the first moment. If you have a company page, the corporate logo is the solution.
The cover photo allows you to bring out your creative side: you can create a banner with your social networks, a photo of an event in which you have participated, etc.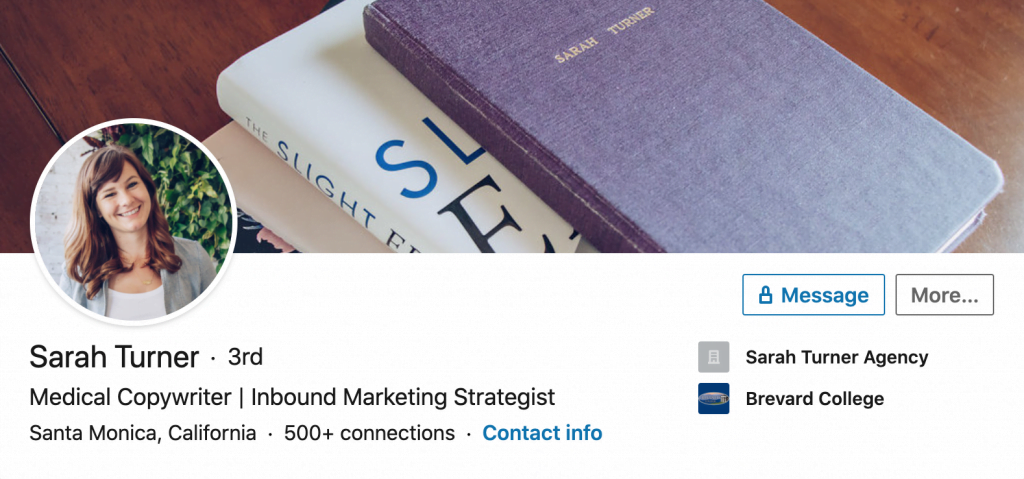 Title your profile
With the number of users on LinkedIn, more than 500 million as we have mentioned before, it is as easy as that, with just your name, users or companies who search for you cannot find you.
✅ TIP
In order to distinguish yourself from others who have a name like yours, you must add a title to your profile, which can be your specialty or profession in a summarized way.
We also recommend that you keep this title up to date, it is important when looking for a job or if companies want to find you.

Add a description in the 'About' section
Now that users have found you, they will want to know more about you. They want to know if what they have seen so far is a facade or there is something else they should know.
For this, LinkedIn offers you the 'About' section, where you can tell everything that users who come to the profile want to know.
✅ TIP
Write a short biography about yourself, what you have studied, your current job position or the specialty you do.
We recommend that you do it in an attractive way for the reader, preventing them from running away without having read everything you want to tell: write short paragraphs, list clearly some skills or highlights, state your professional goal.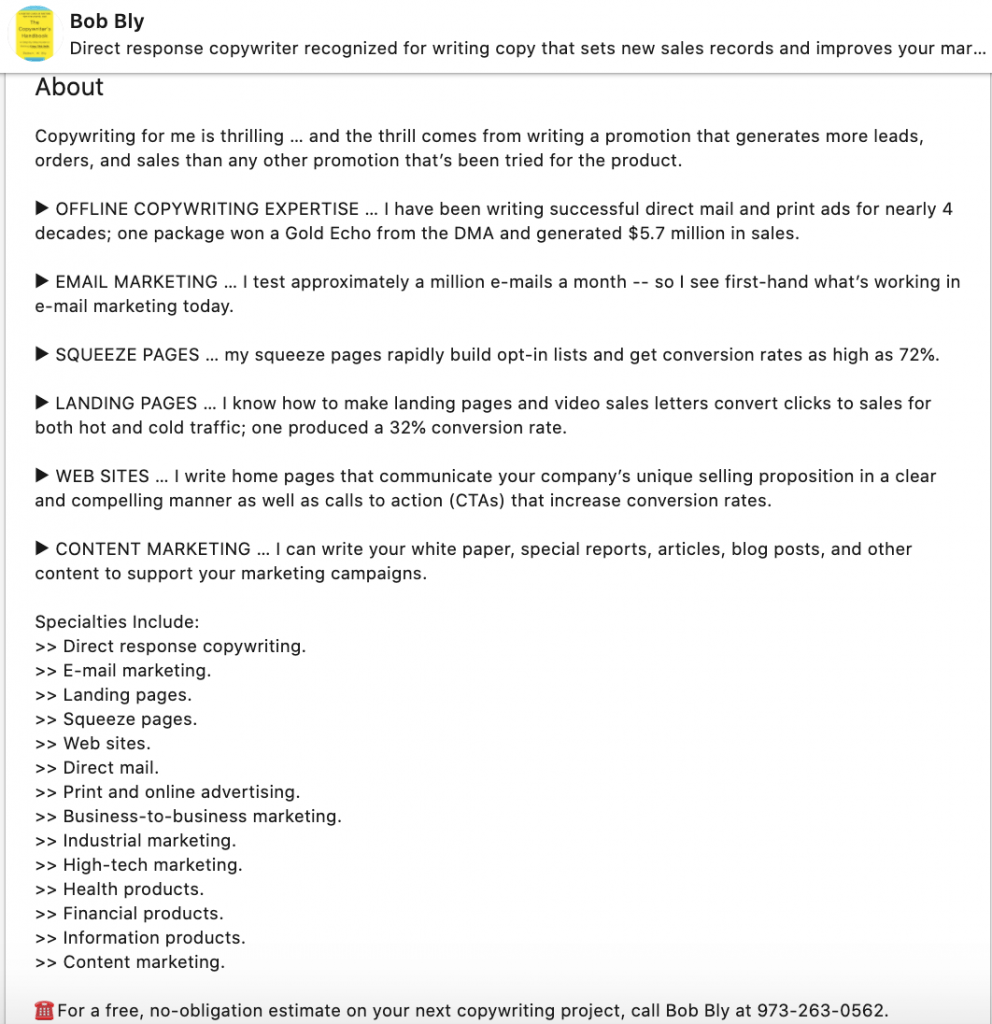 Add multimedia content
Luckily for you, LinkedIn allows you to add multimedia elements to your personal profile. In this way, you can incorporate other types of content to attract more users.
The possibilities are varied: videos, files or images to complement your information.
✅ TIP
Think of this section as if it were a candy or sweet, you can't make it worse by adding more chocolate shavings.
In this case, adding multimedia elements complements all the information that you have already left in your profile. It is ideal to add a video blog that talks about you, your resume or including images of your work.
Complete your professional experience
Putting your resume on your LinkedIn profile as an external file is fine, right? And why not add all your professional experience on the same page.
In your LinkedIn profile you can record your working life, the years you have been with the company and the location.
✅ TIP
Add all the work experience that you have accumulated during your professional life to allow companies to know more about your work and ask for recommendations from your previous bosses or colleagues.
In addition, on LinkedIn you can directly add the page of the company you have worked for. So you can keep cultivating the LinkedIn ecosystem, where users can click and see the company you have added.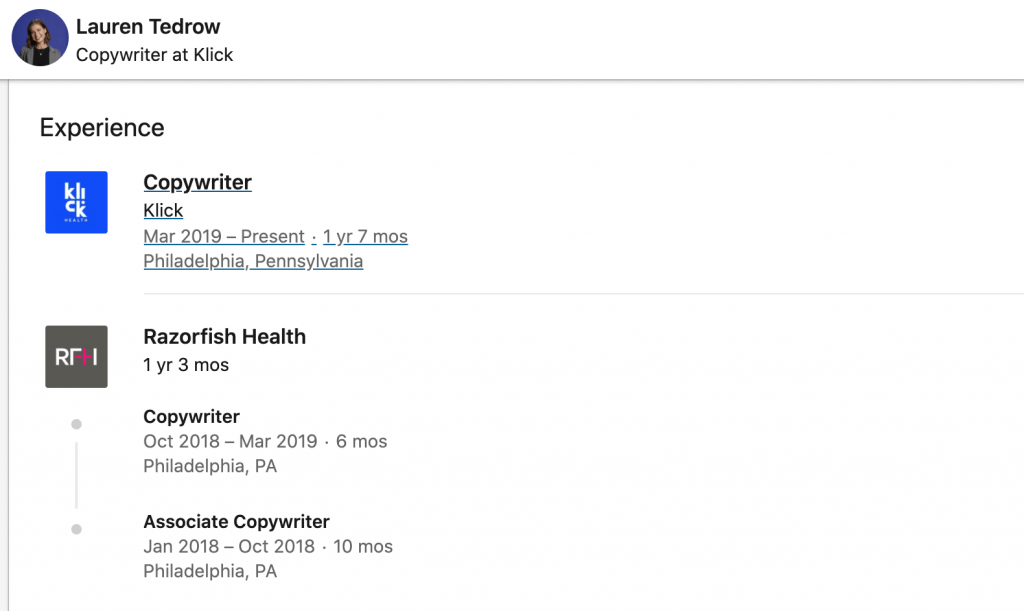 Include accomplishments and interests
Any element that allows users to know more about you is welcome on LinkedIn. Keeping an active profile will help you to be found easily.
✅ TIP
Customize your achievement section, where you can add different skills and accomplishments and get endorsed.
Your interests show what you follow on LinkedIn to keep up with all their news and updates.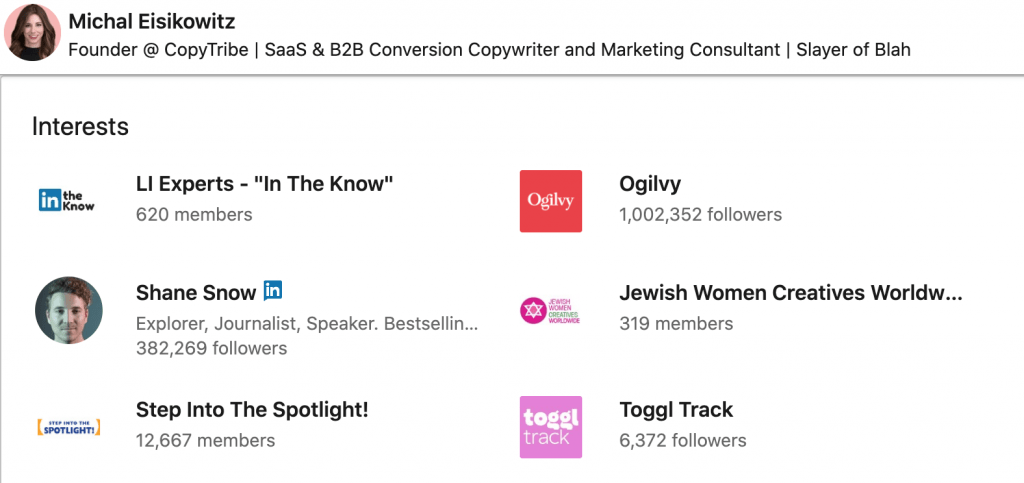 Write and ask for recommendations
Having a letter of recommendation when you go to a job interview is always a plus for the company you are applying to.
On LinkedIn you can write and receive recommendations from other users about the work experience they have had with you.
✅ TIP
In the great ecosystem that LinkedIn has prepared for each user, recommendations are a crucial part of connecting with each other.
When someone writes a recommendation their profile will be displayed too: what they do and what relationship they had with you: client, supervisor, etc.
Everything is interconnected on LinkedIn.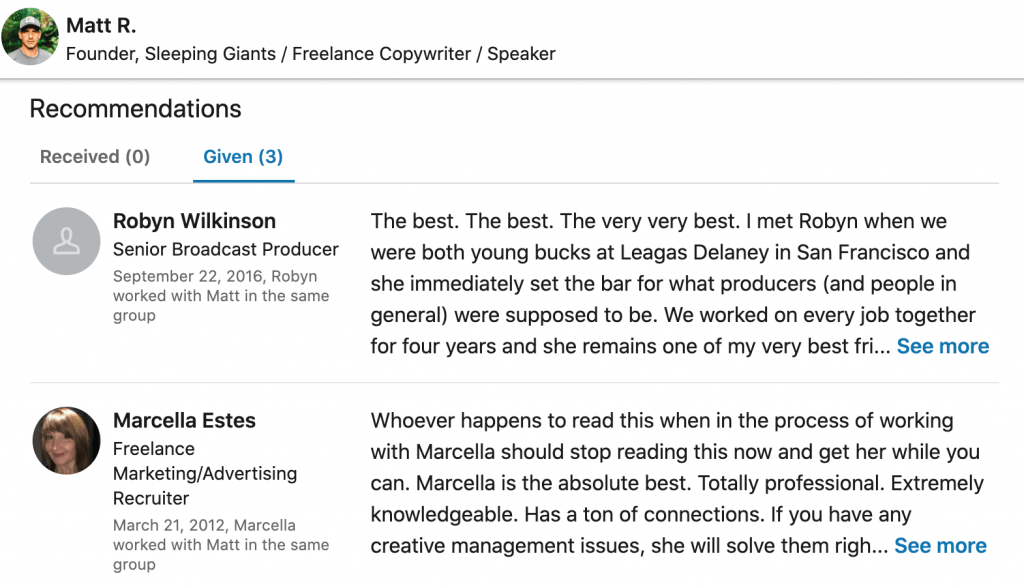 Activity section
In this section, users who visit your profile can see a summary of all your activity on LinkedIn: comments, reactions, recommendations, articles, etc.
So be aware of everything you do on LinkedIn because later any user can see it. For better or for worse, this section is public: try to generate a good impression and have attractive content for your next visitors.
You can now put these tips into practice to improve your profile on LinkedIn, generate more visits and make it easier for companies and other users to find you on the social network.
Let's get started!