If you have just landed on this social platform, you may wonder what the Instagram feed is.
▶️ ️The Instagram feed is the visible part of your profile. That is, the published post-album that you have on your Instagram account, among other things.
The feed is crucial for users to decide whether they will stay or not, interact with your content or flee in terror.
💡 First impressions count, especially on Instagram.
Therefore, the feed is definitely a key factor for your Instagram design strategy.
What elements make up the Instagram feed? How can you perfect your feed? We will tell you everything in this post.
Instagram feed elements
The Instagram feed is not only made up of the posts that you have shared in your account. More elements are part of your profile, and that help you grow on this platform.
✅ Profile picture
The image that "presides over" your Instagram profile. We recommend that you use a recognizable image: the logo of your company or personal brand, the same image that you usually use for all your networks, etc.
In this way, users will find you easily.
✅ Bio
The Instagram bio is an essential part of your profile. Here you explain what you do, who you are, or what users can find in your content.
Not sure what you should include?
✅ Links
You can add a link to your website, your online store, etc. In this case, the application limits the use quite a lot since you can only add one link.
Don't worry. With Metricool's SmartLinks, you can put as many links on Instagram as you want using buttons and through Instagram posts. Yes, you heard it right. You can add a clickable link to your post.
✅ Calls to action
Calls to action are predetermined by Instagram. In other words, you cannot create your own calls to action and add them.
These are the options you have: send an email, send a message or call, among others. Useful options if you have a business or an online store.
✅ Highlight Stories
Featured stories are part of your feed and are used to create highlights of the stories you have uploaded to Instagram.
You can add as many as you want, and they will remain visible on your profile until you delete them manually, unlike stories that last 24 hours before they disappear.
Now, let's review the types of Instagram feeds to create your own.
Types of feed on Instagram
Instagram is a universal social media platform. It has over 1 billion users, so it's crucial to have a well-designed feed to stand out from so many 'Instagramers' and attract new followers.
Therefore, there are several types of feed on Instagram that will help you achieve this, and here we have prepared a small list with the most popular designs to apply to your strategy.
⚡️ Puzzle Feed
One of the most popular types of feed on Instagram, but that requires having your creativity at its best.
This feed is about forming a puzzle with all your posts to create a complete image as if it were a single image.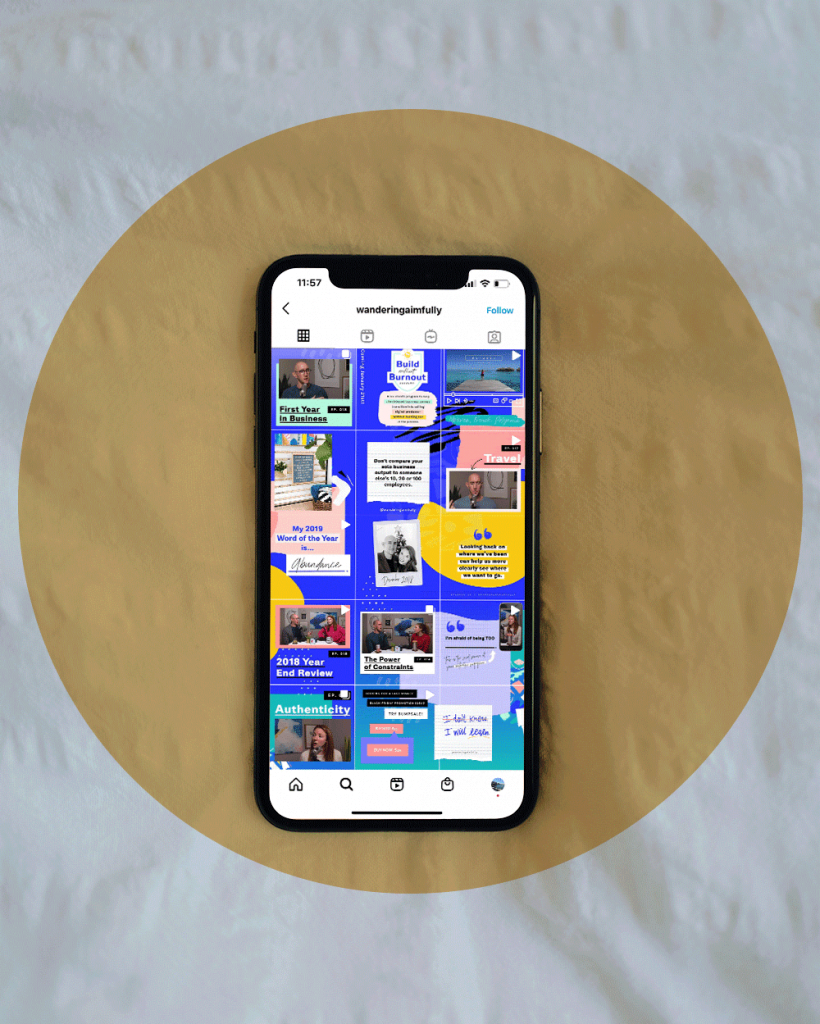 ⚡️Dominant Color or Filter
Another type of feed that content creators often use is a dominant color or filter.
They use two or three colors that predominate throughout the feed. It works the same way for filters. On Instagram, there are multiple filters for posts. In this case, they choose the same one for all the posts.
This type of feed gives a great sense of harmony and, if you choose the color palette well, a pleasant view for the user: ideal for generating interactions and comments.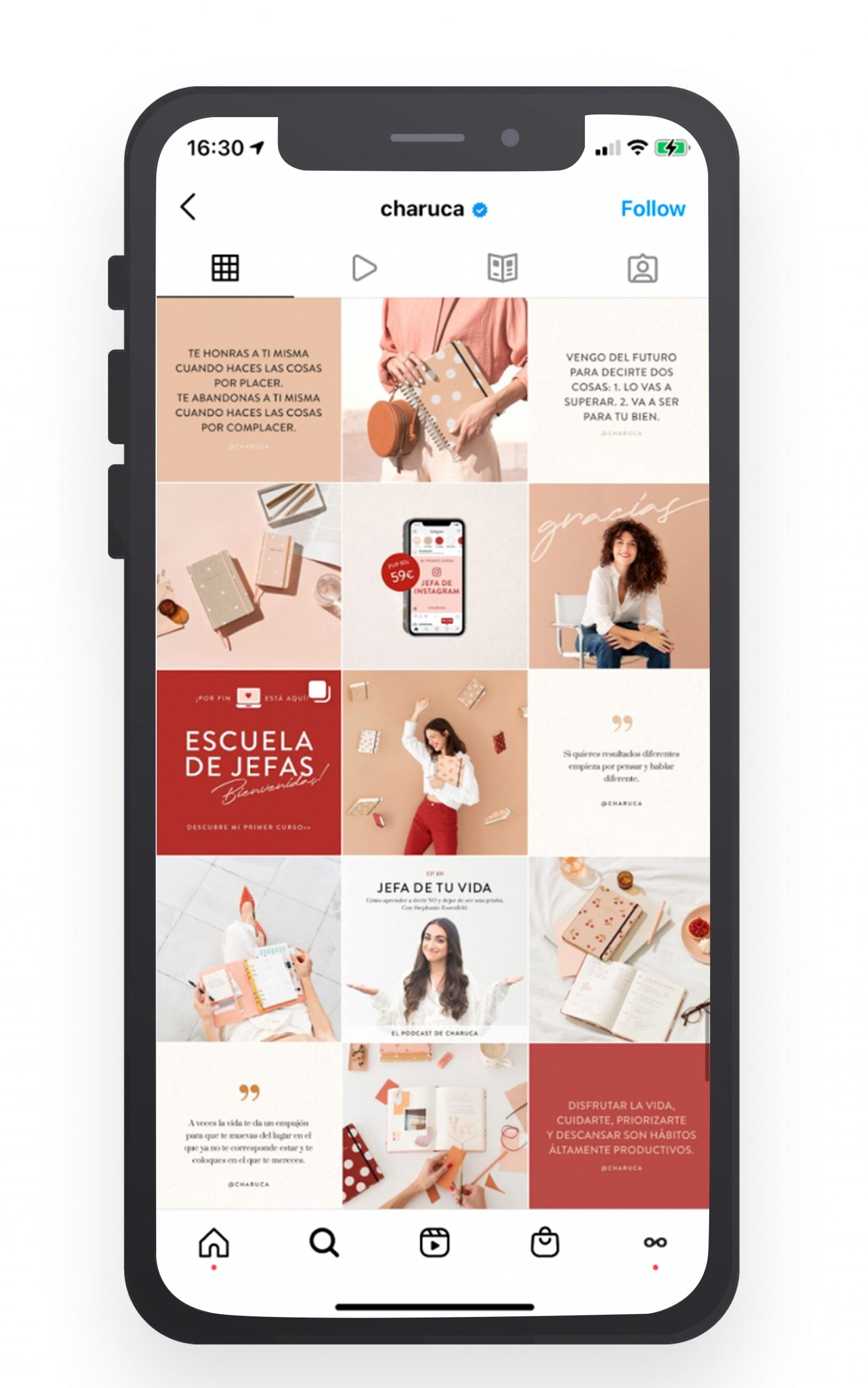 ⚡️ Layout Feed
This design allows many combinations. Try to play with the order of the posts to form columns, rows or create a checkerboard design.
✅ Column or rows pattern: Each of the columns (or rows) is reserved for a specific post type.
@Ffitcoco's profile is a perfect example of a vertical feed: it divides its content into recipes, phrases, and videos with training exercises.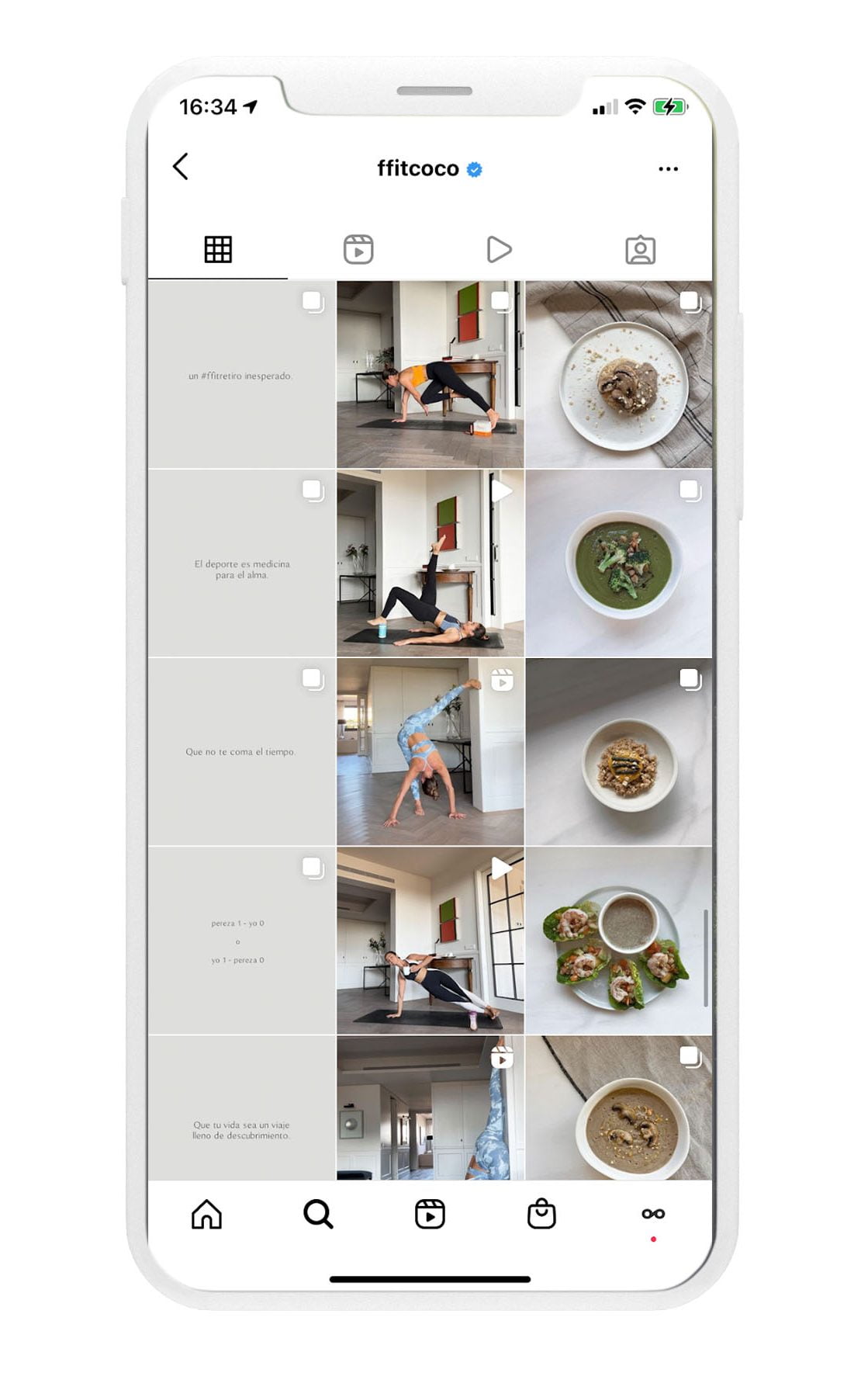 ✅ Checkerboard design, The objective is that your feed gives the sensation of being in front of a chessboard through the posts. It is similar to the puzzle design. In this case, you don't need as much creativity, but you need to be organized.
The profile of @TaraWagner, which alternates a photo of herself with posts in different colors, is a good example.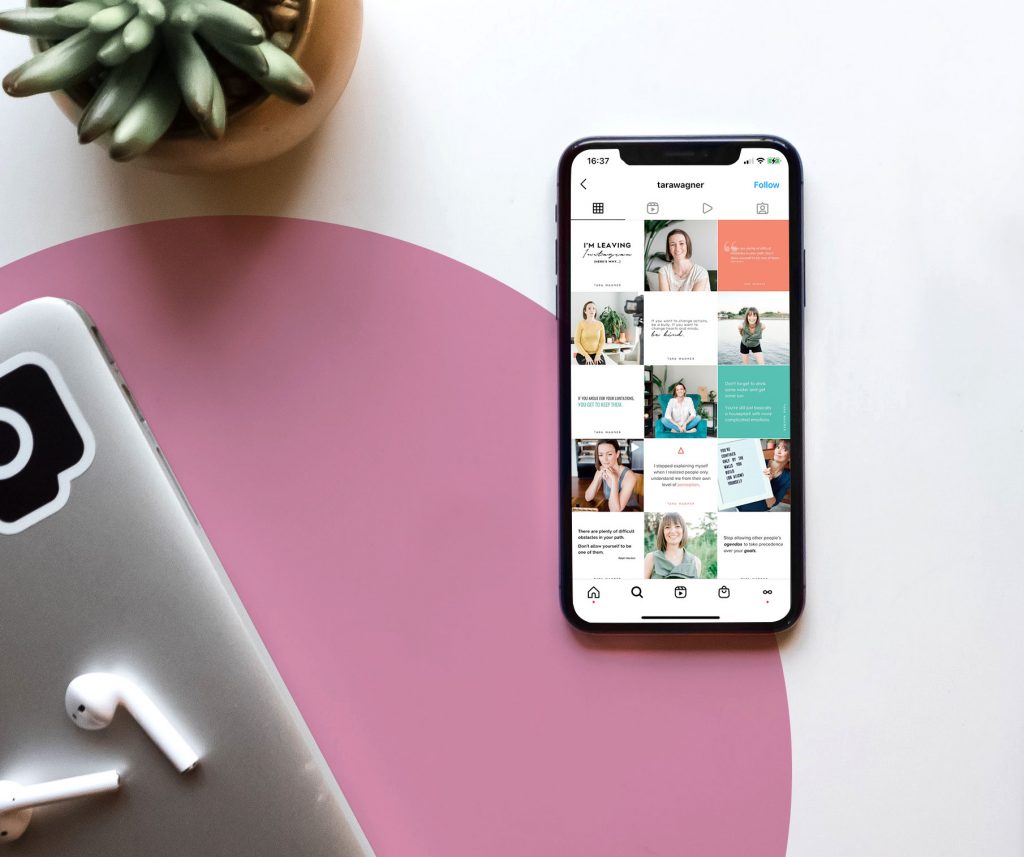 Feed preview Instagram
One way to organize your feed is with the Instagram feed preview tool, which allows you to preview the feed before publishing a post.
It allows you to:
▶️ ️ See before publishing how your feed will look.
▶️️ Correct errors in your post beforehand that can affect the look of the feed you have worked so hard on.
This tool is available for all the posts you schedule on Metricool. When you add an image to the planner, click on Feed preview at the top of the screen to see how it looks.
A perfect option to maintain the design of your feed when you program a post from Metricool.
Now you know what the Instagram feed is, how to create one, and the most popular design. Plus, how you can preview your feed before the images are uploaded with Metricool.
This article will come in very handy if you are just getting started with your design strategy on Instagram.