We could think of Instagram like a tree full of fruits. The apps for Instagram are tools that you can use to:
➡️ Complement your content:
It adds 'extras' to Instagram that you couldn't access without using these apps. They give a more appealing look to your profile and help you differentiate from others.
➡️ Personalize your account:
Your account will be unique, personal, non-transferable and inviting, encouraging users to follow you.
➡️ Improve the quality of your work:
You can get the most out of your publications on your Instagram feed by using these apps. They will help you to create a more appealing and attractive profile for users that will translate in more likes and followers.
If you maximize the performance of your Instagram account, it will be a success for your business.
This will hold your attention.
Photo-editing apps for Instagram
These types of apps will assist you with creating professional images to differentiate your profile from others and look more professional.
By using apps for Instagram to edit photos you can:
✅ Edit with a large variety of filters 🡪 Filters that you won't find on Instagram by default.
✅ Design new images and posts 🡪 Share different content than your competitors'.
✅ Create photo-collages 🡪 Creativity to the max
It's time to awaken your creative side, you have all the tools (apps in this case) to do it.
⭐️ VSCO
'VSCO' is one of the apps for Instagram best valued on the market.
Its primary advantage is how intuitive and easy to use is. Besides, you can use it at no cost, it is free.
Play with all the possibilities and alternatives is highly addictive. You can use a wide variety of filters and adjust the exposure, definition and saturation of the image.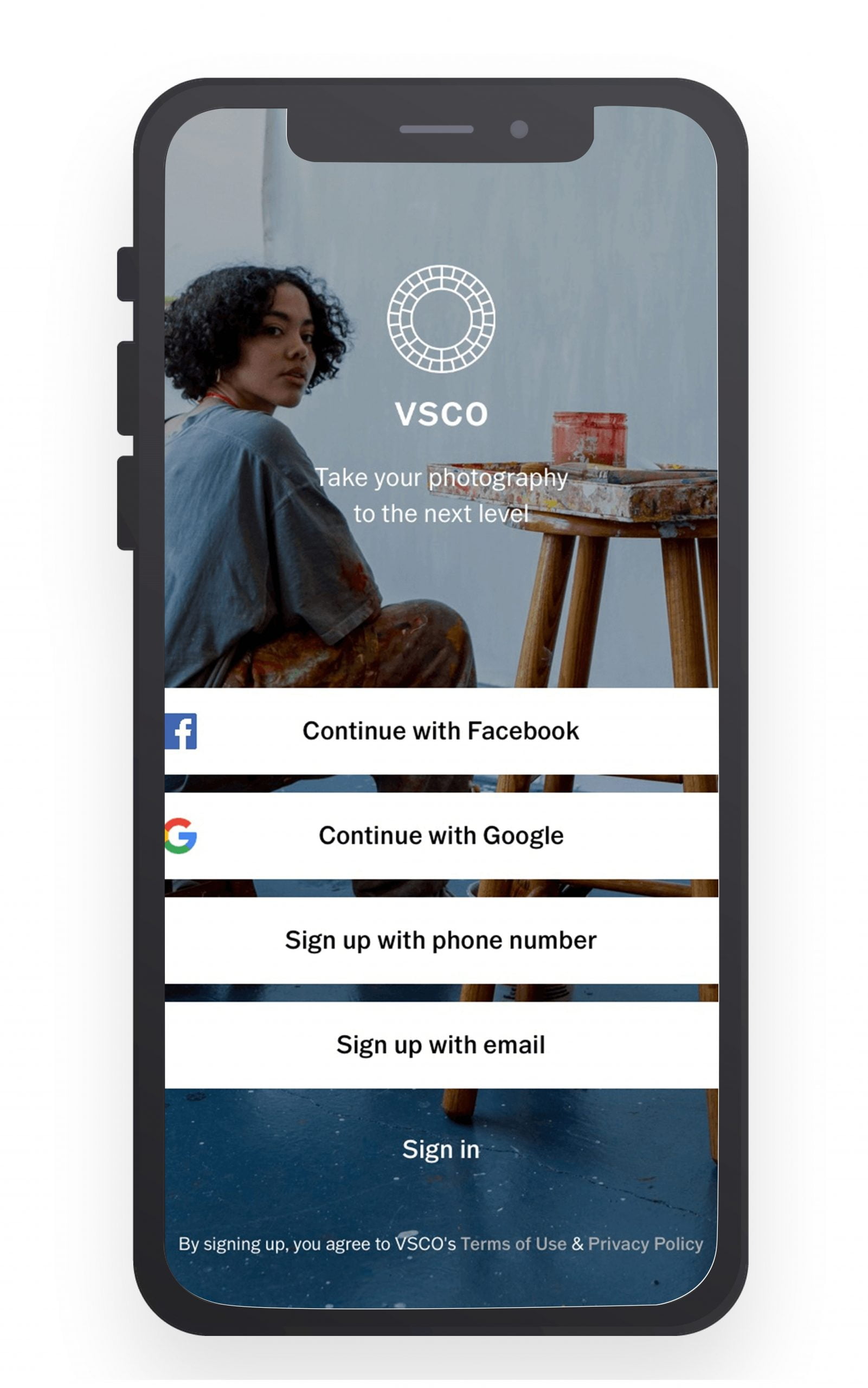 Apps for Instagram to get followers
Building a loyal and large community is probably one of your business targets on Instagram.
Although working on creating good content is the best way to get quality followers in a more natural way, there are also apps on the market that help you to increase the number of followers.
⭐️ AiGrow
'AiGrow' app will help you to organically grow your followers on Instagram. What users value more about this app is the possibility to automate several processes.
You will be able to automatically:
Like publications.
Follow or unfollow profiles.
Comment publications.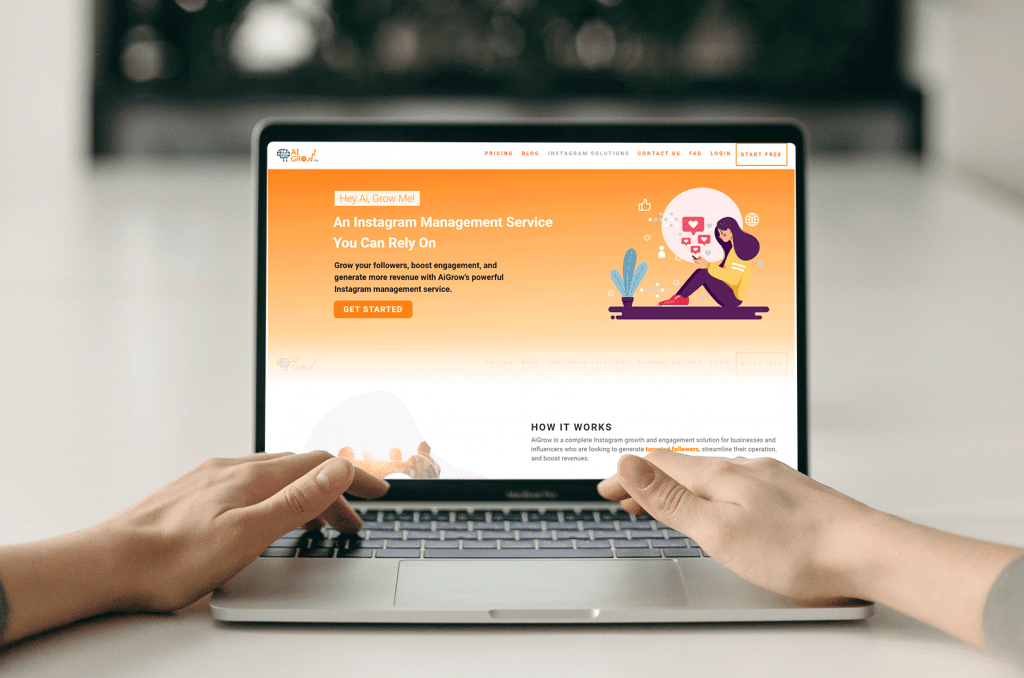 Repost apps for Instagram
Big accounts on Instagram that work with influencers normally resort to reposting tools.
Reposting a publication on Instagram is essentially a feature to share a publication on your feed tagging the account where it comes from.
The following image is a clear example of a repost on Instagram:
An account is using a photo from one of its customers. This is a way to show the audience that they are important and that you count on them. Let's be honest, everybody likes to appear in their favorite account's feed.
⭐️ Regrann
This is the most popular app for reposting withalmost 5 million downloads. Its popularity is a result of how simple and easy-to-use is.
These are the steps to use it:
Select a photo that you want to repost and copy the link
Regrann will automatically create a new image to share on your Instagram profile or any other social network.
Video-editing apps for Instagram
Videos have turned into the perfect opportunity to give more quality to your profile thanks to their multimedia possibilities.
Furthermore, publications that contain a video play automatically without clicking. Since it is shown spontaneously, it is an advantage to gain new followers interested in your content.
⭐️ Splice
GoPro, known for their action cameras, has developed its apps for Instagram, an easy-to-use and powerful video-editor.
With 'Splice' for iOS and 'Quick' for Android, you can:
Edit videos and audio.
Add title slides
Use pan and zoom effects
and many other features to bring your videos to life.
⭐️ Useful.tools
'USEFUL.tools' is not an app but it is very useful to download Instagram videos an photos from any mobile, tablet and computer device.
Easy to use and free:
Step 1: Copy your video or photo's URL from your browser or Instagram mobile app.
Step 2: Paste URL in the above text box area.
Step 3: Click on "Download button and… it's done!
➡️ You can try Useful.tools here
Planning apps for Instagram
Making your social media life easier is one of the best things that these types of apps and tools can offer. Amongst them, the possibility to plan your calendar and program your publications. It will help you to save your valuable time.
Apps for planning will allow you to have everything under control, they are essential to design a marketing strategy in the short and long term.
⭐️ Us, Metricool
Amongst many other features, Metricool is also a planning app for Instagram. With our tool, apart from scheduling your content, you can analyze your followers and activity and get an overview of how your social media strategy is performing. The cherry on the cake is that you can also get priceless information about how your competitors are performing and discover who their followers are.
Metricool is very easy to use and helps you to understand all the relevant metrics related to your profile/s.
✅ Easy registration process: you can do it with your email address or Facebook account. Once you have created an account, you can also log in with your Twitter account.
✅ Very intuitive control panel to plan your Instagram posts or other social networks' publications.
✅ The possibility to analyze more than one profile or brand if you opt for a Premium plan.
Apps for Instagram: Stories
Instagram included the feature of stories as a different format to share your content.
Stories can include photos, videos or Boomerangs, that last 24 hours and very useful to create fast content or connect with your followers. You can use stories highlights to appear on your profile.
⭐️ Unfold
Apps for editing Instagram Stories let you create a striking and personalized content. In short, more attractive for your followers.
'Unfold' is one these apps for Instagram Stories. It is free and it allows you:
Add background images.
Add frames with different designs to your stories.
Choose your template and create an eye-catching style.
Apps for Instagram feed
Do you believe in 'feng shui'? This art helps to put order in your life through a harmonious style.
The same way, there are apps for Instagram on the market to organize your feed. The objective is to create a well-designed feed and visually attractive for users.
⭐️ UNUM
UNUM is an excellent alternative to help you keep your Instagram feed organized due to its simplicity and multiple possibilities.
It allows you to arrange publications and preview before you create your new feed.
In addition, you can:
Edit your photos with a variety of filters.
Add frames and stickers to your posts.
Have you checked any other app for Instagram? Have you tried any of them yet?
We read your comments… 👇🏻