YouTube is a platform to play videos, upload content to a channel and interact with other users with likes, comments or shares.
YouTube is a reference channel for millions of users to create visual content and it's available on PCs, tables and mobile devices. Ithas belonged to Google since 2006.
Don't believe in the power of YouTube yet?
According to Alexa Ranking data, YouTube is the second most visited website in the world. Which one is in first? Google.com which has also been the owner of YouTube since 2006 as we just mentioned.
Is YouTube a social network?
Users who don't know the platform well might consider that YouTube is not a social network. However, this perception will change if it comes from active users.
The heart of the matter is YouTube functionalities.
Do you want to learn more about them?
How does YouTube work?
Which options are available on YouTube?
✅ Seach and play videos
The amount of videos that are available on this platform makes YouTube one of the main sources of entertainment these days.
It offers a wide range of topics: videos games, movie trailers, review channels, etc. You can search and watch the content that interests you the most.
✅ Create a YouTube Channel
If you love talking in front of a camera and you have a knack for creating good content, YouTube is perfect for you.
YouTube provides the platform and you add the content with copyright. You will be able to upload videos, broadcast live, make releases, create a community, chat in real time, and if you keep growing, even earn some money.
✅ Suscribe to other channels
YouTubers most repeated phrase is 'Don't forget to subscribe' before they say goodbye in a video.
This option is great to keep updated with all the channels that you are interested in and it allows YouTube to send notifications when there is a new video. You can press the button 'unsubscribe" anytime.
✅ Interact with other videos
You will be able to watch other videos, write comments about them, like or dislike them and even share the content on other websites or social networks.
This will help other channels increase both the number of visits and the number of times that videos are played.
✅Create your own video library
Within your channel, you can organize the information as you want so you don't miss any relevant content.
You can create playlists, save videos to watch later, review the history or save them to your Favorites.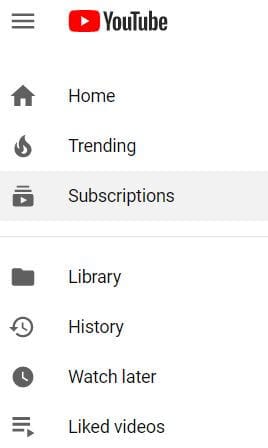 YouTube used professionally
The term 'YouTuber' gets an average of 120 million searches on Google.
We can define it as a YouTube personality who creates content and uploads videos on the platform and lives from it.
How does it work? can you really make a living doing it?
The program 'YouTube Partner' started on 2011 for first time, allowing YouTube content creators to make a profit from their channels through Google AdSense.
With this agreement, 'YouTubers' have the possibility to include ads in their videos while they are played or as a suggestion in the bottom part of the screen.
It seems easy, but YouTube asks for certain requirements for this ´program':
You must follow YouTube monetization policies if you want to monetize your videos and make a profit.
You must reside in a country or region where this program is available.
You must have acumulated over 4,000 hours of watch time in the last 12 months.
You must have more than 1,000 subscribers.
You must have a Google AdSense linked to your channel.
Actually, the objective of these requirements is that only relevant channels can access this source of income. This way, the work and quality of YouTubers is promoted.
YouTube keeps growing and the fact that the most popular singers use it to release their singles proves it.
Check how to apply marketing techniques on Youtube
Do you have any question about how YouTube works? We will read your comments.