You're whiling away the hours on Instagram again, seeing your competition's stories, and having a little arrow appearing again and again, the big famous 'swipe up' link.
How can you add this element to your content? How many interactions are you missing out just because you haven't added 'swipe ups' to your Instagram stories?
In this article, you will find out how to add a link to Instagram stories from your business account step by step.
How to add 'swipe ups' on Instagram
Before we get started with the steps for adding links to your Instagram stories, you need to know that you have to meet two requirements to have access to this feature:
· You need a business account.
If you have a personal account, even if it's for your brand, it's not enough. You need to change your status.
· You need to have at least 10,000 followers.
If you haven't hit that number of followers yet, you can't include an external link. However, you can take your followers to an IGTV video.
Once you meet these two requirements, you'll be ready to start including 'swipe ups' in your stories.
Here's how!
1 Log into Instagram
Log into the Instagram account where you want to add the link to your story. Remember this needs to be a business account with at least 10,000 followers.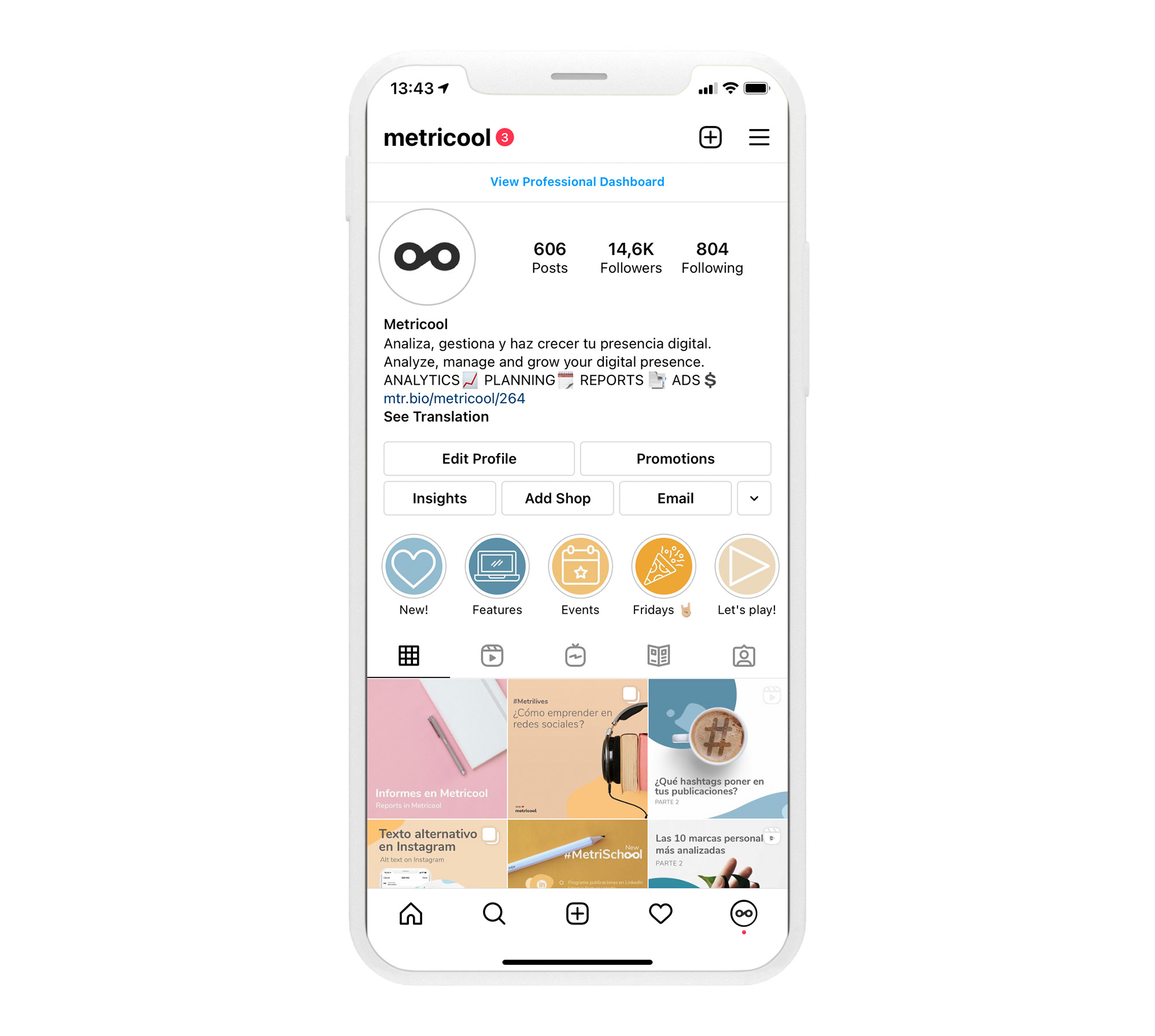 2 Choose the story you want to upload
Choose the content you want to add to your story, (photos, videos, polls, etc.), you can add a link to any of them: image, video, Reels, Boomerang.
3 Edit your content
Get your creative juices flowing, edit your story as much as you want: filters, tagging other accounts, text, stickers, etc.
4 Add the link to your story
Click on the icon at the top of the screen in the shape of a clip.
Now Instagram will take you to a window where you can add a link to your website or an Instagram TV video that you've uploaded.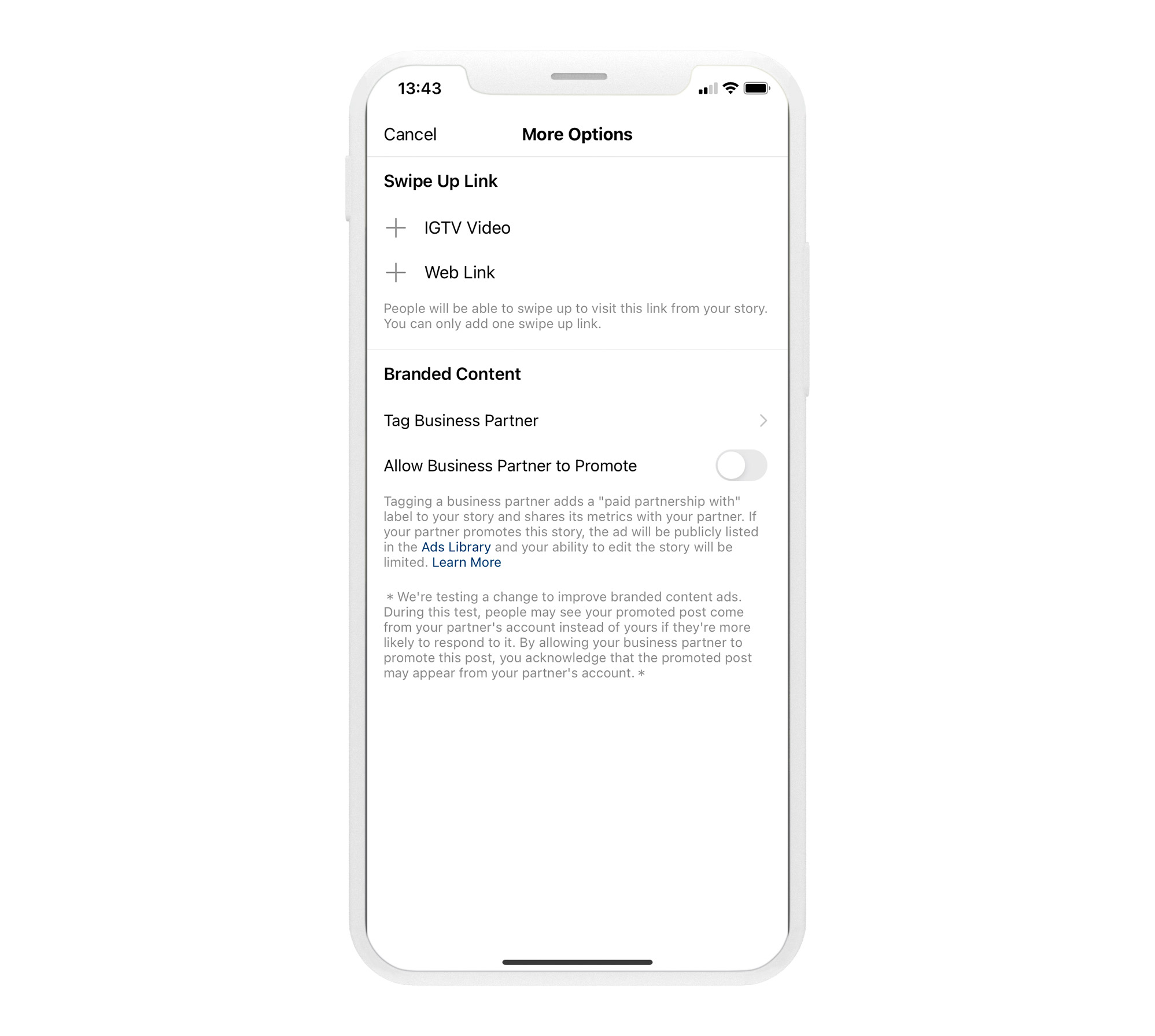 Once the link is saved, we recommend adding a call to action to tell your community that there's a link, even if Instagram does this by default.
This could be a GIF, an up arrow, whatever you want.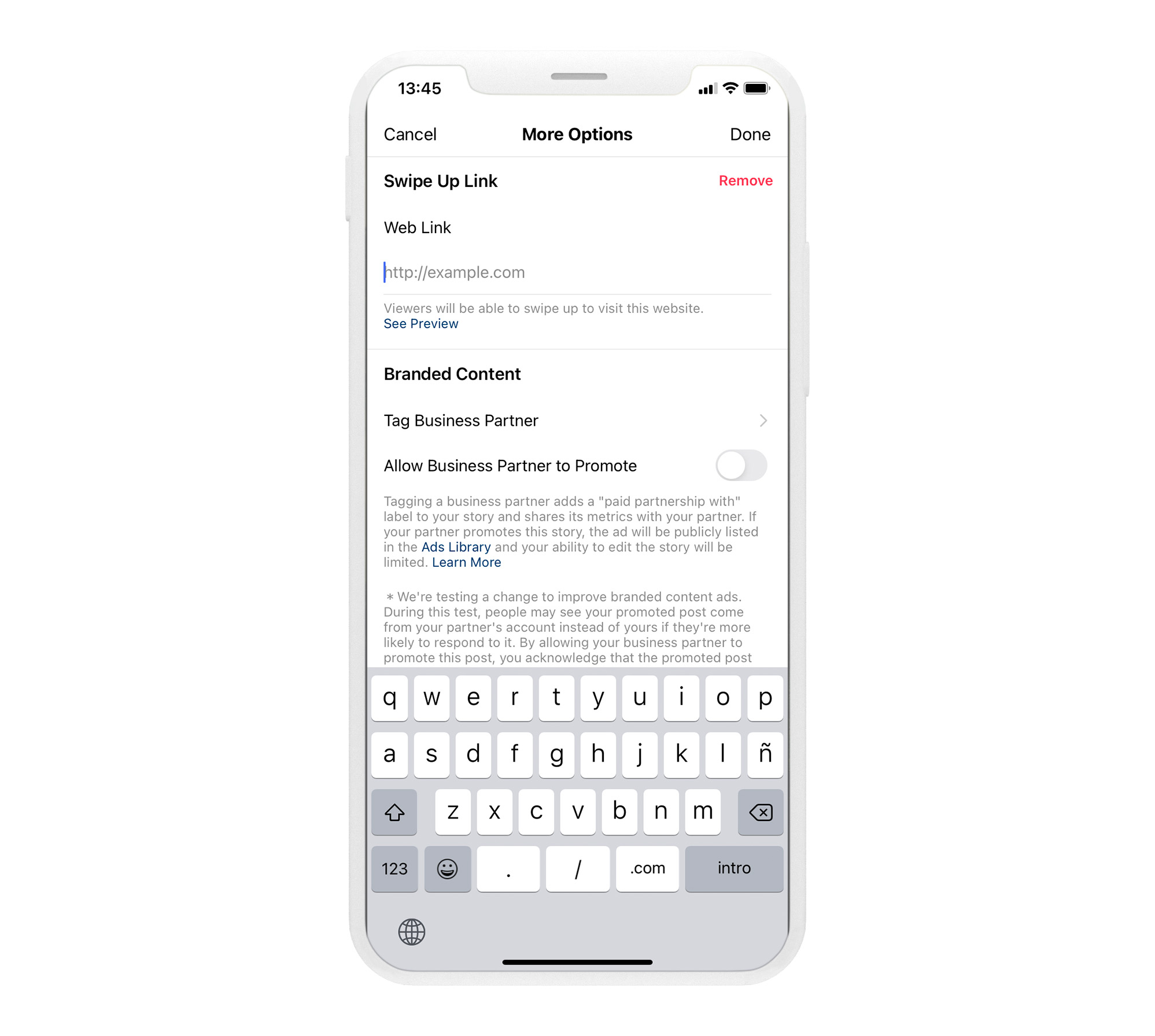 5 Share your story
Once you've edited the content, click on 'Your story' to post it.
Now you have your linked content in your story, ready to bring in all possible 'swipe ups'.
Why are they called 'swipe ups' on Instagram?

The term refers to the movement you do to open the link on Instagram: swiping up.

People usually use a GIF with the same phrase as a call to action, informing users to swipe up. There are various animations available.
Why should I add a link to my Instagram stories?
We've told you all about how to add link to Instagram stories, but you may be wondering what use it is for your strategy.
What advantages are there to adding a 'swipe up' to your content?
✅ Driving traffic to your website
One of the advantages of adding a link to Instagram stories is that you can take users directly to your website, blog, or online store.
This hit could end up being a new subscriber, a customer, or a potential buyer. What's more, by adding an URL with UTM, you can measure the traffic that comes from your stories.
✅ Promoting a product
With all multimedia possibilities at your fingertips on Instagram, you can put them to work to promote your services or the products that you sell by adding a purchase link.
What's more, you can also include offers, temporary discounts or codes to use in the purchase.
✅ Scoring leads
How can you collate information and data from Instagram users? You can use an Instagram 'swipe up' to add a form about a product or a training course that you're going to bring out.
If users give you their details, you have a lead for your website that you can use for other marketing strategies in the future.
Add links to all your Instagram posts.
To round things off, here's an alternative method to add links to all your posts, apart from just the link on your Instagram bio.
If you still don't have 10,000 followers, and you can add a 'swipe up', all is not lost. You can add links to your posts.

The Metricool 'link in bio' allows you to add links and direct traffic to your website, even without a 'swipe up'.
Now you know how to add link to Instagram stories. Get your teeth stuck in and make the most of Instagram swipe ups!