Are you having trouble with Instagram login?
Don't worry! You don't need to call the social network's HQ if you can't sign in to Instagram.
You just need to follow these steps to log in to Instagram on the mobile app, on your computer or via Facebook.
Let's go!
Login to Instagram from the app
1. Download the IG app
Before logging in, you need to have the app downloaded on your device, smartphone or tablet. You can get the app for Android or iOS.
2. Open IG app
Once you've downloaded it, you just have to click on the app to open it.
3. Enter your details
To log in to Instagram, you have to use your email address, username or phone number and your password.
To log in, you need to have an Instagram account. Have you not signed up yet?
4. Enjoy
Now you're on Instagram. It's time to start liking, following, and watching stories.
Login to Instagram via Instagram Web
1. Go to Instagram
To sign in to Instagram from your computer, you don't need to download anything. You can start using it on Instagram Web.
2. Fill out the fields
Just like the app, you can use several methods to log in: phone number, email address or username, along with your password.
3. Click 'Log in'
Once you're into Instagram, you can start using the social network.
The web version of Instagram differs from the mobile app in some ways. In this post, you can see what you can do in the browser version and what you can't, compared with the app.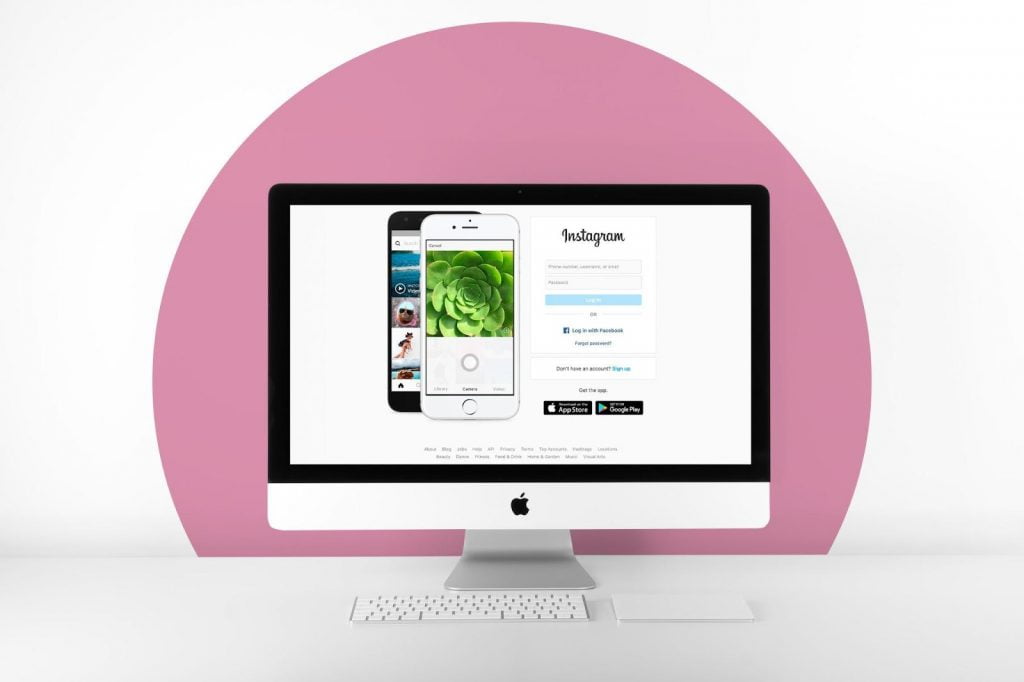 Login to Instagram via Facebook
Do you have a Facebook account and want to use it for Instagram?
This way you can speed up your log-in time. Find out how.
1. Open the Instagram app
You can log in this way through the app or the browser version.
2. Click Log in with Facebook'
From all the options available, 'Create New Account' and 'Log in with Your Details', click on the third option, 'Log in with Facebook'.
3. Follow the steps on the app
Instagram will ask you to connect with your Facebook account. If you have already logged in, you will get in directly by allowing Instagram to access your Facebook account.
If you haven't logged in, you'll need to log in to Facebook and then allow Instagram access.
4. Now you can log in to Instagram
Now you have your Instagram account linked to Facebook, and you can start using it. What's more, by logging in via Facebook, you can see which of your friends are also on Instagram.
Instagram with Metricool
Now that you know more about Instagram login, you can start uploading content onto your profile: posts, stories reels, etc.
One way to keep your bases covered and not end up with no posts on your feed is to program your content so that it gets posted automatically. You can do this automatically, so you can always have content on the go while you get on with other tasks.
If you want to go all out with your Instagram account, this Instagram Marketing Guide will help you get started!