Do you want to have your own social media manager calendar for 2023?
Hold on, another calendar? I'm going to have a desk full of… wait, no! Now, we present the Metricool calendar with all the social media holidays.
Social Media Holidays 2023
This calendar is the planning tool that you have always wanted to have in your hands as a social media manager. Why? Because this includes the most important dates and holidays of the year so you can use this as a tool to plan your social media content.
✅ This will keep track of all key dates so you can share content on your social accounts.
✅ You can schedule your content keeping in mind these dates.
Do you remember when you saw other social media accounts posting and saying, "I wish I was uploading content on Social Media Day?"

Well, from now on you can be a reference for other social media professionals with the Metricool calendar, available to download FOR FREE HERE. 👇🏻
What's included in this calendar? First, the most important days of the year, some national and general celebrations as well as more niche days related to a specific area.
Of course, don't forget to save it in your favorites so that you are always up to date and people will want to smash the like button with your content.
Here's a rundown of every holiday you'll find in the calendar:
January 2023 Social Media Holidays
January is similar to September, a month with new resolutions and positive intentions.
These intentions always start 'next Monday' or January 1st of each year. Since we've promised you with an innovative calendar, what better month to start with?
January 1: New Year's Day
January 4: National Trivia Day – World Braille Day
January 5: National Bird Day
January 11: Human Trafficking Awareness
January 13: National Sticker Day
January 15: National Hat Day – World Snow Day
January 16: Blue Monday – Martin Luther King, Jr. Day
January 19: National Popcorn Day
January 20: Cheese Lover's Day
January 21: National Hugging Day
January 22: Chinese New Year
January 23: National Pie Day
January 28: Data Privacy Day
January 31: National Hot Chocolate Day
February 2023 Social Media Holidays
Now that we've passed the Christmas holidays and new resolutions have been set, some are still navigating their way through the new year.
Will February be as long as we think? Only for days to celebrate of course!
Black History Month
February 4: World Cancer Day – Zombie Pride Day – Facebook's Anniversary
February 11: International Day of Women and Girls in Science
February 12: The Super Bowl
February 13: World Radio Day – National Cheddar Day – Internet Friends Day – Galentine's Day
February 14: Valentine's Day – Safer Internet Day
February 15: International Childhood Cancer Day – Singles Awareness Day
February 20: Presidents' Day – World Day of Social Justice – National Love Your Pet Day
February 21: Pancake Day
February 27: World NGO Day
February 28: World Rare Disease Day
March 2023 Social Media Holidays
Do you smell that, Metricooler? The first aromas of Spring are here, and if you're long due for some change, your calendar is here to freshen things up.
The third month of the year brings lots of happiness and color!
Women's History Month
March 1: Zero Discrimination Day
March 3: World Wildlife Day
March 8: International Women's Day
March 15: World Consumer Rights Day
March 17: St. Patrick's Day
March 20: International Day of Happiness – Start of Spring
March 21: World Poetry Day – World Down Syndrome Day – Twitter 17th Anniversary
March 22: World Water Day
March 23: National Puppy Day – World Meteorological Day
March 25: Earth Hour – International Waffle Day
March 27: World Theatre Day
April 2023 Social Media Holidays
The sun is once again starting to come out from the clouds, it doesn't get dark anymore at 4pm and it seems that more smiles are appearing…
Although April is the month of showers, we hope that your posts receive a shower of likes as well! Let's go for it!
April 1: April Fools' Day
April 2: World Autism Awareness Day
April 7: World Health Day
April 9: Easter Sunday
April 15: World Art Day
April 18: Day for Monuments and Sites
April 19: World Simpsons Day
April 21: World Creativity and Innovation Day
April 22: Earth Day
April 23: World Book Day
April 25: Metricool Day
April 26: World Intellectual Property Day
April 27: World Design Day
April 29: International Dance Day
April 30: International Jazz Day
May 2023 Social Media Holidays
And just like that, we are already at the first hot days of the year. However, there is always that brave person still wearing their winter clothes and we can't help but think, "Oh my god, how is he not firing up?"
But you already know that until the end of May, don't throw away your coats just yet. And until the end of the year, don't forget your Metricool social media manager calendar!
AAPI Month (Asian American Pacific Islander)
May 2: National Teacher Day
May 3: World Press Freedom
May 4: Star Wars Day
May 5: LinkedIn's 20th Anniversary
May 6: Free Comic Book Day – National Nurses Day
May 7: World Laughter Day
May 8: World Red Cross Day
May 14: Mother's Day
May 15: International Day of Families
May 17: International Day Against Homophobia, Transphobia and Biphobia
May 18: International Museum Day
May 23: YouTube's 18th Anniversary
May 25: Geek Pride Day
May 28: National Burger Day
May 29: Memorial Day
May 31: World No Tobacco Day
June 2023 Social Media Holidays
How is it possible that just a minute ago I was watching the ball drop and now we're already in June? What's happening?!
Well, yes, Metricooler, time flies and before you know it, it's passed in the blink of an eye. In June we say goodbye to spring and hello summer! Want another reason to smile, the happiest day of the year is coming…
PRIDE MONTH
June 3: World Bicycle Day
June 5: World Environment Day
June 8: World Ocean Day
June 14: World Blood Donor Day
June 18: International Sushi Day – Father's Day
June 20: Yellow Day, the happiest day of the year
June 19: Juneteenth
June 21: National Selfie Day – International Day of Yoga – World Music Day – Beginning of Summer
June 25: Day of the Seafarer
June 28: LGBTQIA+ Pride
June 30: World Social Media Day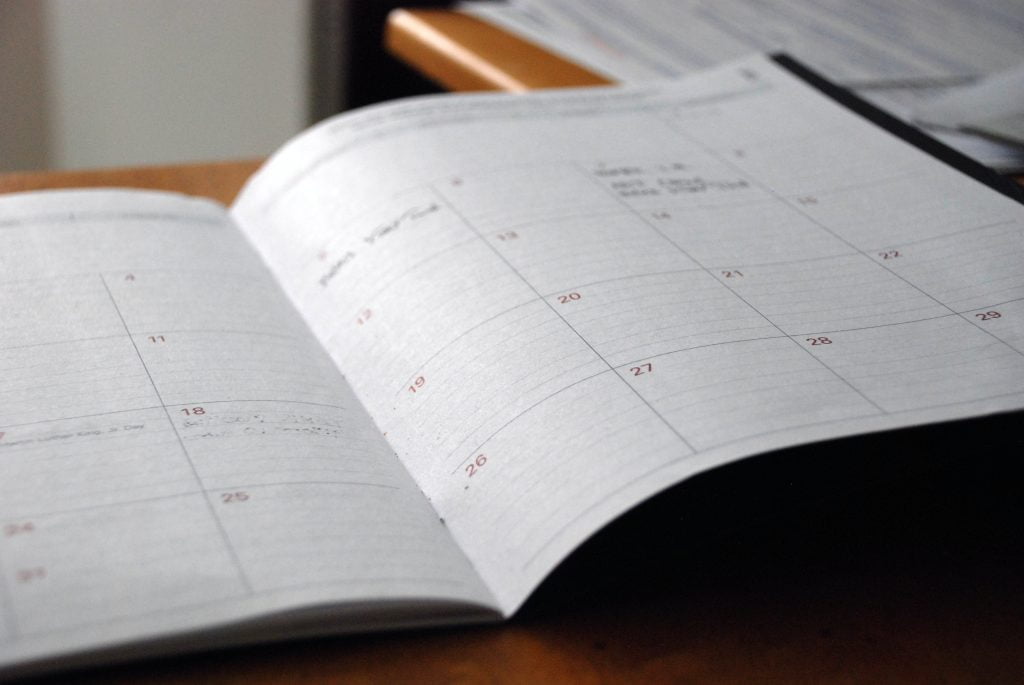 July 2023 Social Media Holidays
Emails begin with 'out of office' auto responses, days are spent outside soaking in the Vitamin D, nights are spent watching the booming fireworks. SUMMER HAS ARRIVED! On this side of the pond is summer and on the other, winter is coming!
So while some find all the beach bars, others are finding shelter from the cold. No matter the season, you can continue having the best feed with all memorable publications of the year. What will play out in July?
July 2: World UFO Day
July 4: Independence Day – World eBook Day
July 6: International Kissing Day
July 13: International Rock Day
June 17: World Emoji Day – National Tattoo Day
June 18: Nelson Mandela International Day
June 22: World Brain Day
June 24: Parents' Day
June 30: International Friendship Day – National Cheesecake Day
August 2023 Social Media Holidays
We're nearing the end of summer, but it's far from over. So while you're soaking up the last days of sun, don't let your work get in the way.
You can program your posts with Metricool, so while you're disconnected at the beach, your content will post automatically. Who said you can't have the best of both worlds?
August 5: International Beer Day
August 8: International Cat Day
August 13: International Left-Handers Day
August 16: National Tell A Joke Day
August 19: World Photography Day
August 23: Hashtag Day
August 26: World Dog Day
September 2023 Social Media Holidays
The second month of big resolutions… starting that gym membership, tackling that pile of books…
While the resolutions are on their way, why stop with your social media calendar? As summer slips away, we can start to welcome the autumn leaves, pumpkin aesthetics and grabbing that sweater. Here are the super days of September!
Hispanic Heritage Month (September 15 – October 15)
September 4: Labor Day
September 5: International Day of Charity
September 10: Grandparents Day
September 16: International Day for the Preservation of the Ozone Layer
September 17: Batman Day
September 21: International Day of Peace
September 22: Start of Fall (Autumnal Equinox)
September 23: International Day of Sign Languages
September 25: National Comic Book Day
September 27: Google Anniversary – World Tourism Day
September 29: National Coffee Day – World Maritime Day
September 30: International Podcast Day
October 2023 Social Media Holidays
The best thing to tackle the last quarter of the year is a good coffee, right? If you're in the US, you'll have two excuses to drink too much coffee… thanks to International Coffee Day on October 1! Cheers to the thing that keeps us up and gets us through the long work days.
Don't forget to put on your favorite Halloween costume. Are you trick or trick this year?
Hispanic Heritage Month (September 15 – October 15)
October 1: International Coffee Day – International Day of Older Persons
October 2: World Day of Non-Violence
October 4: World Animal Day
October 6: Instagram Anniversary – World Smile Day
October 10: World Mental Health Day
October 19: International Day against breast cancer
October 20: International Chefs Day
October 21: World Energy Saving Day
October 28: World Animation Day – National Chocolate Day
October 31: Halloween
November 2023 Social Media Holidays
We have finally entered the "Holiday Season." This means we are starting to brainstorm which gifts to give to our loved ones, gearing up for lots of family time and looking forward to eating ALL the food…
November also marks a MAJOR month for marketing with International Marketing Day, Black Friday and Cyber Monday.
Native American Heritage Month
November 1: All Saints Day
November 1-2: Day of the Dead
November 4: International Marketing Day
November 10: World Science Day
November 11: Veterans Day
November 13: World Kindness Day
November 23: Thanksgiving
November 24: Black Friday
November 25: Small Business Saturday
November 27: Cyber Monday
December 2023 Social Media Holidays
Well would you look at that, you've blinked and boom, another year has passed by. Can you believe we've already reached December? It's beginning to look a lot like the holiday season and we are praying for snow, joy and let's be honest, great gifts.
The same goes for your planned content, where spreading the joy and happiness of the holiday season will leave your followers with a warm feeling. How do you want to close out the year?
Hanukkah (December 18 – December 26)
December 1: World AIDS Day
December 5: World Volunteer Day
December 10: World Human Rights Day
December 21: First Day of Winter
December 24: Christmas Eve
December 25: Christmas
December 26: Kwanzaa
December 31: New Year's Eve
Now that you've made it to the end of the 2023 Social Media Holidays, remember that with Metricool you can analyze all your social network metrics to see how your important days posts worked.
If you have any concerns about Social Media Manager Calendar 2023, drop them in the comments below! 👇🏻