From new challenger brands to seasoned market leaders, all brands aim for one major goal: increased brand awareness.
Brand awareness is equivalent to an evergreen salesperson. It's the backdrop of exposure consumers need to recognize a specific brand among so many others in the same category. It's no wonder 89% of marketers put brand awareness as their top priority.
In other words: brands are constantly striving to stay top-of-mind during the exploration and evaluation phases of the consumer journey.
For consumers, that means they'll have more options within product categories. It also means they might receive more targeted ads. More discounts. More freebies. And that more brands will strive to be in these consumers' "preferred" status.
Consumers are well aware of that – that's why they turn to a range of mental shortcuts to break through the clutter. One of the most common ways to simplify purchasing decisions is to evaluate a brand's awareness.
In this article, we'll go over what brand awareness is, why it matters, and how brands can leverage social media to increase theirs.
What is Brand Awareness?
In essence, brand awareness is what makes a brand known and remembered. It refers to how well potential customers can recall and recognize a certain brand.
As an example, it's the way people call every other brand of Cola "Coke," because the brand Coca-Cola has been creating memorable experiences in their lives for decades.
Within the brand awareness spectrum, we have a brand's:
Unique value proposition (or what differentiates it from its competitors)
Benefits and features
Reputation
Customer service
The general impression it creates
Word-of-mouth recommendations
Online reviews
Articles, conversations, commercials…
And more.
A brand's level of awareness stands outside of well-planned marketing efforts. As another example, you don't need to be looking at a Coca-Cola ad in order to choose it instead of a competitor.
Years of Coca Cola's brand awareness will create this mental shortcut for you. It's a powerful thing!
Why is Brand Awareness Important?
Brand awareness can be a decisive factor before, during, and at the time of purchase. After all, buying from brands we don't know requires a lengthy loop of exploration and comparison. Not to mention, we may risk disappointment.
Being familiar with a brand, its benefits and its uniqueness can help us make better decisions, faster.
If people recognize your brand by name and are aware of the outstanding value you offer, they won't need to be convinced at the time of purchase. They've already made up their minds.
At the end of the day, most consumers are likely to buy from brands whose name they recognize. Their thought process may go something like:
"I already know and trust this brand. Plus, I've heard a lot of great things about it.

This competitor also has great products, but I won't risk a bad experience. I prefer to stick to what I know."
How to Build Brand Awareness With Social Media
Develop a Strong Value Proposition
A value proposition is your first step toward differentiation. It succinctly tells prospects why you're different from your competitors, and how you can help them.
Without a strong value proposition, you'll be making it hard for potential customers to create a mental shortcut about your brand. Make it easier by clarifying your value from the get-go, across all social media channels.
Here's an example from Metricool's Instagram bio:
From the start, visitors to the page know what the product does, and how it can help users.
The value proposition has done its job, and the page's content builds on the product's benefits and features.
Leverage Influencers
Reaching a larger audience and establishing oneself as a challenger brand is part of a long content game. Thankfully, influencer marketing can speed up the process by helping brands borrow a creator's existing influence.
In fact, 70% of teens trust influencers to guide their purchasing decisions, even more than traditional celebrities. That's because smaller influencers can foster much deeper relationships with their audiences. Instead of a celebrity with, say, 13 million followers.
By working with influencers, you are leveraging their deep-rooted relationship with their audience to build your brand awareness. This is an excellent way to get in front of a niche audience that would benefit from knowing about your product or service.
The great news is that there's no shortage of influencers for different audiences of various ages.
These days there are more content creators and influencers than ever before. To save time on your influencer marketing efforts, you can use resources like a marketplace for influencers so that you're spending less time finding and hiring influencers, and more time coordinating the campaign.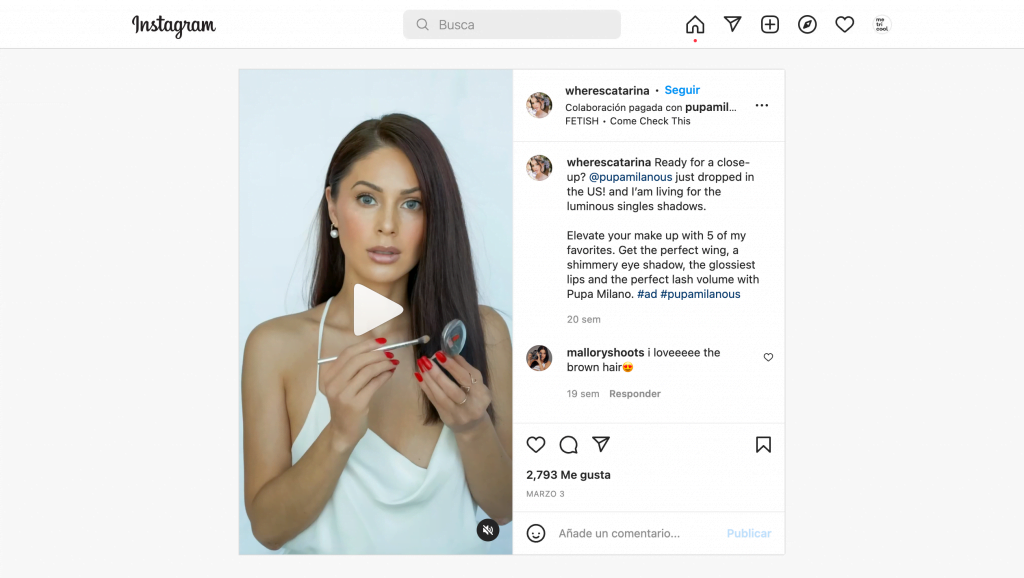 Post Short Video Content
Quick, bite-sized content is currently popular for a reason: it's almost effortless to consume. When you think of YouTube Shorts, Reels, and TikToks, they feature the kind of short-form content people love to see. And because short videos are so hot right now, they're an ideal strategy for connecting with new audiences.
Since your goal is to promote brand awareness, optimizing your content to short-form videos is great for social channels – particularly TikTok.
But how exactly does short video content promote brand awareness?
Short video content speaks directly to people's decreasing attention spans. Besides, if people enjoy the content of a short video, it'll be easier for them to watch it in a loop.
This also makes it more likely for them to look for related content on your profile, thus getting to know your brand better.
Encourage Your Customers to Post About You
Asking customers to showcase your product to their following is a great way to put social proof in the game. After all, a customer's words will always be more powerful than yours.
Don't underestimate the power of calls to action. Throughout your social media content, make it clear that you'd love customers to tag your brand in any photos they might have with your product. And if they do so, be sure to thank them, as they've shown public appreciation for your brand!
You could also encourage people to post about your brand in exchange for winning a monthly contest.
Take a look at how Keurig proudly showcases its customers' best coffee corners every month.
A feature like that could make someone's day and keep your brand in their minds. As long as the shared content is on-brand and you have the customer's permission to repost, you're good to go.
Be Engaged in Social Media
Simply being present is enough for your brand to draw consumers' attention. But attention is not enough to grow your brand awareness. The question is: will you use that attention to increase engagement?
Social media engagement refers to measurable customer interaction with your content. Likes, comments, shares, and mentions are all forms of engagement. If your social media engagement is high, that's a sign customers are interested in what you're saying.
That also means you should focus your social media efforts on interacting with followers by:
Liking their mentions of your brand.
Replying to their comments.
Thank them for sharing a post.
And using social media as it's meant to be used: to socialize.
If you open any thread on Wendy's Twitter, you'll understand why users scramble to reply to any of the brand's tweets. Almost every single reply gets a snarky reply back.
Better social media engagement creates better relationships between customers and brands.
When cultivated, it allows you to reach out to more people, build brand loyalty, increase referrals, and above all, increase brand awareness.
Wrapping Up
Together, your social media presence and engagement can elevate the evergreen exposure your brand needs to thrive. For that to happen, though, you need to show up and stand out. That's where brand awareness comes along.
By following the tips shared in this article, you can make your brand a lot more memorable and easier to say "yes" to.