Have you decided to create a Facebook page for your company and you don't know how? Let's see step by step how to create one from scratch.
Facebook page for business linked to your personal profile

At the moment, a Facebook business page must be linked to a personal account or profile that will be designated as the owner or administrator.
Before creating your business page, you must first create a personal account to be the administrator of your new page.
Create administrators to manage your Facebook business page

If you are not planning to manage your new page, it shouldn't be a problem. You can hand over the ownership or administration to other profiles.
Next, follow these steps:
Log into Facebook
Enter on your Facebook profile or create a new specific one. Then, tap on the settings icon situated in the top right corner.
When the drop-down list appears, go to the option Create Page and click it.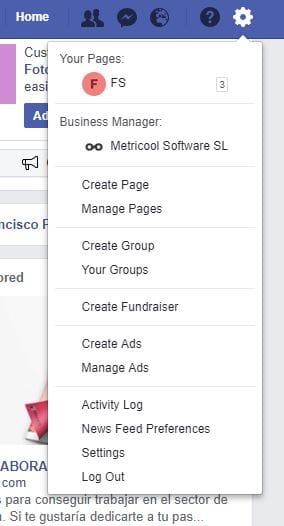 Choose the type of business or professional activity
Once you have chosen the type of business, a box will open where you have to select the category of your business, that is, the type of activity that your business does or which sector your business belongs.
There are two options:
Business or brand: Choose this option if you want to create a page for any type of online or physical business.
Community or public figure: This is for people who want to promote their personal brand, have a blog, sell infoproducts or are public figures. It's also for people who want to create a community of followers of any specific topic.
Example: You are a blogger, famous actress or any other public figure ➡️ Community or public figure. You have an ecommerce, a t-shirts brand or a bakery in a small town ➡️ Business or Brand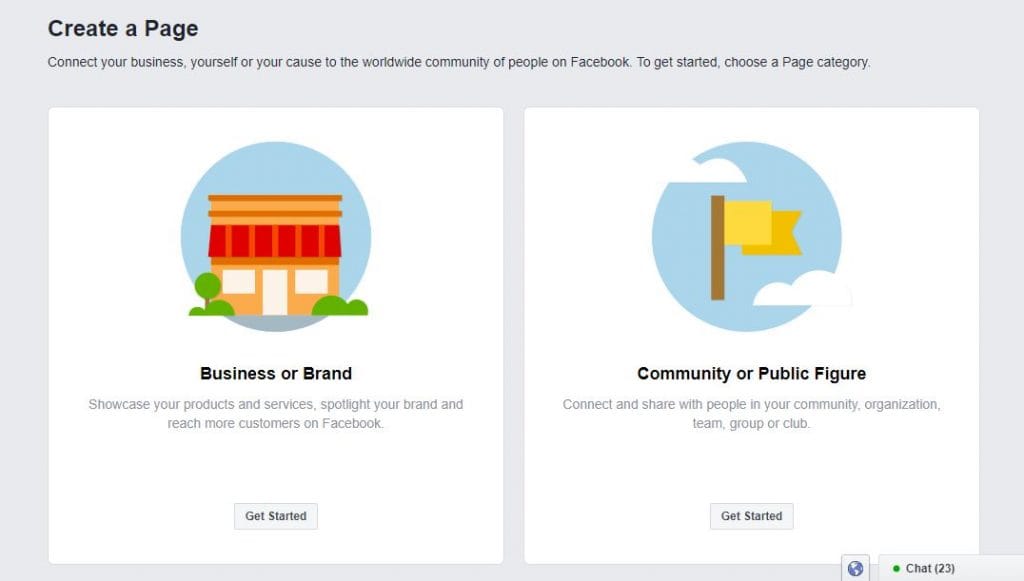 Configure your business page
First, you'll have to add your profile picture and cover photo.
Choose your images carefully as it will be the window of your store on Facebook. Take your time to choose wisely.
So, you have already created your Facebook page!
Other settings for your Facebook business page
Once the page for your business has been created, you should consider other options such as:
✅ Adding a brief description of your page
Clearly explain who you are, what you do, and what kind of solutions and benefits your brand offers. Including this information in your description is a good way to start.
✅ Creating a user name for your page
Find a name that clearly identifies with your brand or business so it's easier to find you on Facebook.
✅ Adding a webpage
Add the webpage of your business so potential customers can access your page in an easy and direct way.
✅ Invite people that you think might like your page.
You can invite other users registered on Facebook so they can see your page and "like" it.
You can also use Facebook ads to create a campaign on this social network, you can find a guide here.
You can also make all these changes later in settings.
You can edit many aspects of your page like:
Page visibility: You can configure whether you want your page to be published or not.
Geographical restrictions: You can decide if your page can be seen in certain geographical areas.
Restrictions to who can see your page: You can add age restrictions.
Page Moderation: You can block words so they can't be published on your page.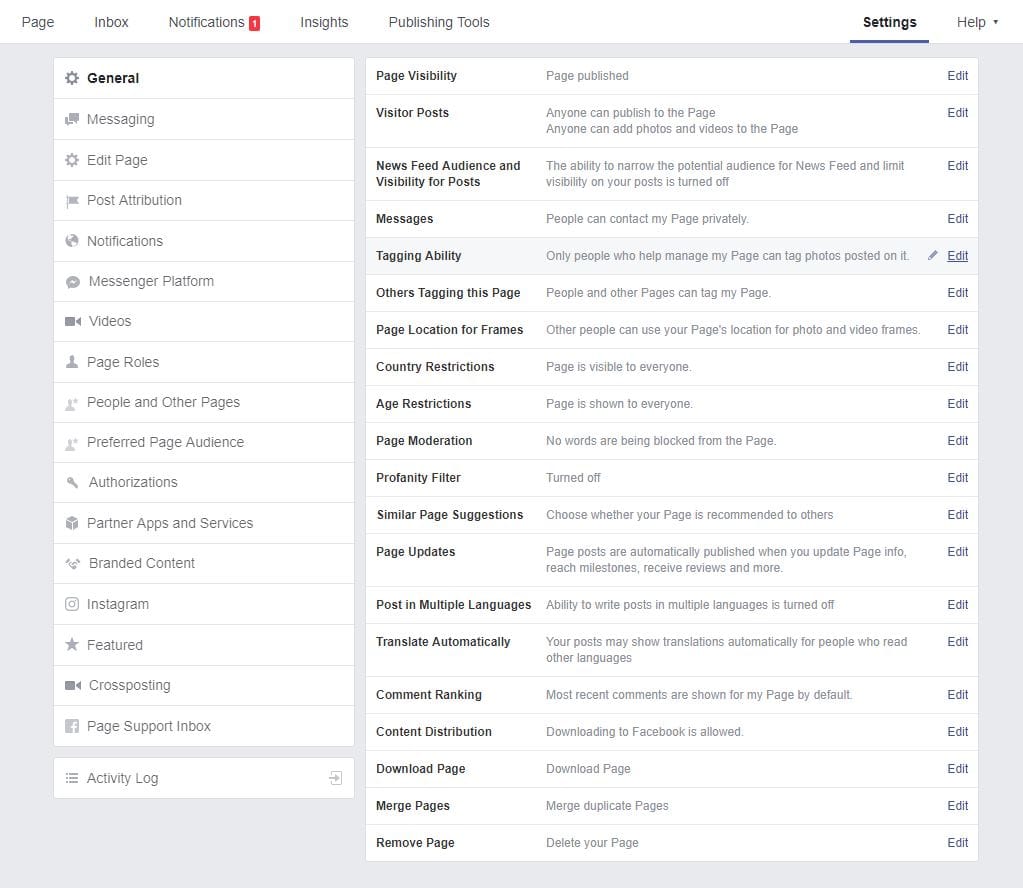 So this is what you need to create your Facebook business page
Once you have created your Facebook page it is crucial that you keep it optimized. Here you can find a small guide about how to optimize your Facebook business page.
A window for your business or brand.
If you don't have a Facebook page yet, this is the best moment to create one.
You can ask us any questions you might have.