From Metricool we have analyzed 1.7 million hashtags to find out which are the most popular on Instagram today.
That is, the hashtags with the highest movement on Instagram, the ones that users use the most to accompany their publications.
ℹ How to measure the popularity of a Hashtag? 👉Is the number of times a post has been published using that hashtag.
After having analyzed the most used hashtags on Instagram, we have classified the top 300 according to their popularity and divide them by theme.
The 14 themes are: pets, art, beauty, fitness, food, photography, humor, Instagram, lifestyle, marketing, fashion, nature, travel and music.
So pay attention and take note of those hashtags that interest you the most according to your content and the theme of your account.
Get more impressions by using the right hashtags.
Metricool's planner allows you to search for hashtags and check their popularity while you're writing a new post.
The most popular hashtags on Instagram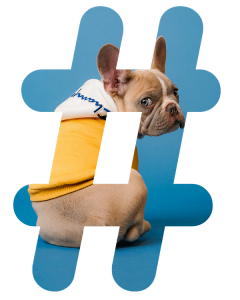 PETS RELATED HASHTAGS
If your Instagram is about pets, you have an animal shelter, a veterinary clinic or you have created an account for your dog or cat, these hashtags are for you:
#dog #cat #dogsofinstagram #catsofinstagram #puppy #dogs #cats #pet #dogstagram #instadog #animals #catsagram #pets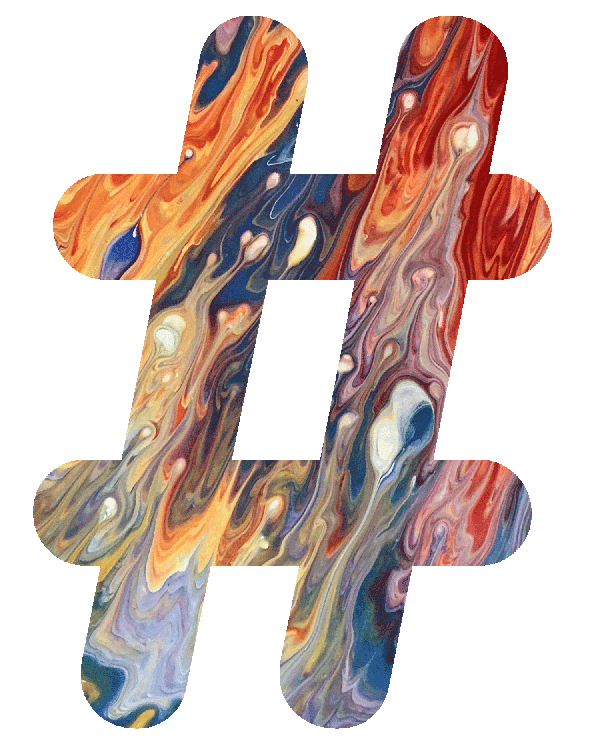 ART RELATED HASHTAGS
If your account is about art or you are interested in sharing content on this subject, here are the most used hashtags on Instagram to accompany your publications about art.
#art #design #handmade #artist #drawing #ilustration #architecture #vintage #artwork #sketch #painting #interiordesign #picture #picture #color #kpop #homemade #jewelry #draw #creative #arte #instaart #digitalart #aesthetic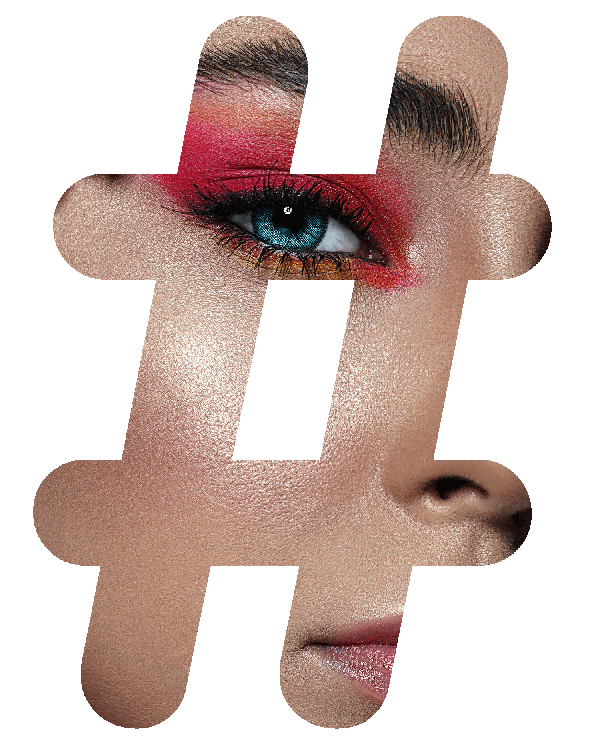 BEAUTY RELATED HASHTAGS
Do you have a hair or beauty salon? Are you an influencer, sell cosmetics or give advice on beauty? If so and you want to highlight your publications, take note of the most popular hashtags on Instagram about beauty:
#beauty #makeup #hair #nails #makeupartist #nailsart #hairstyle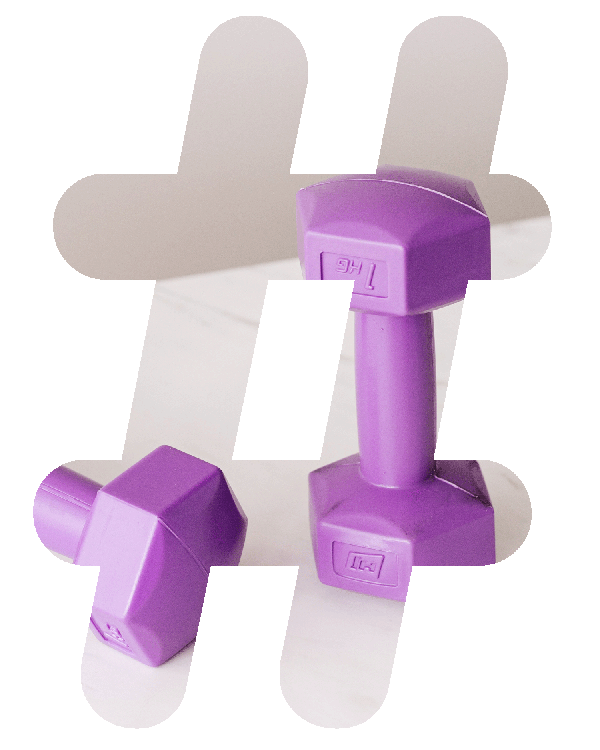 FITNESS RELATED HASHTAGS
Besides beauty and art, fitness content is very popular on Instagram. If you want to use fitness related hashtags to strengthen your account, these are the most popular:
#fitness #gym #workout #fit #fitfam #bodybuilding #training #nike #fitnessmotivation #sport #yoga #hiphop #football #fitinspo #running #dance
As you can see, you have hashtags for all types of fitness activities, choose the one that best represents you and suits your content.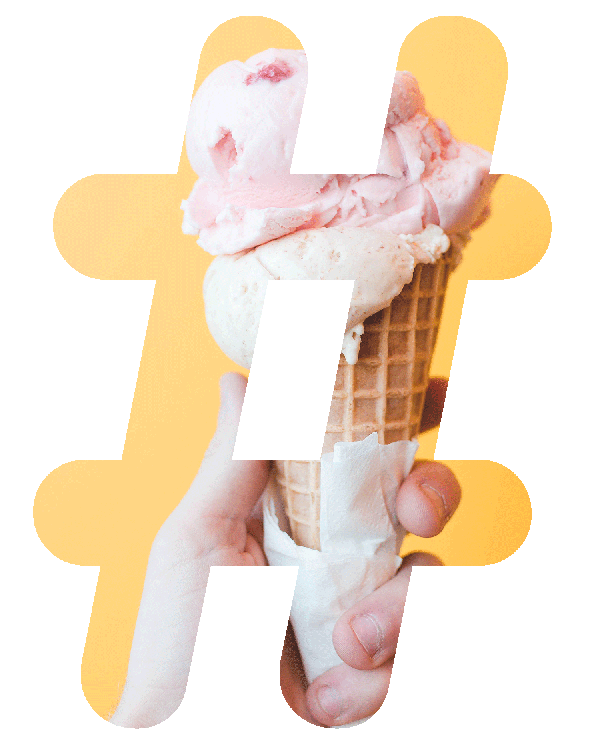 FOOD RELATED HASHTAGS
Also called foodie hashtags, another trendy topic on Instagram. Let's not forget that food is never missing on Instagram. These are the Instagram hashtags that not only make your mouth water but also help position your content.
#food #foodporn #instafood #foodie #yummy #delicious #sweet #vegan #breakfast #cake #chocolate #lunch #healthyfood #yum #foodstagram #dinner #coffee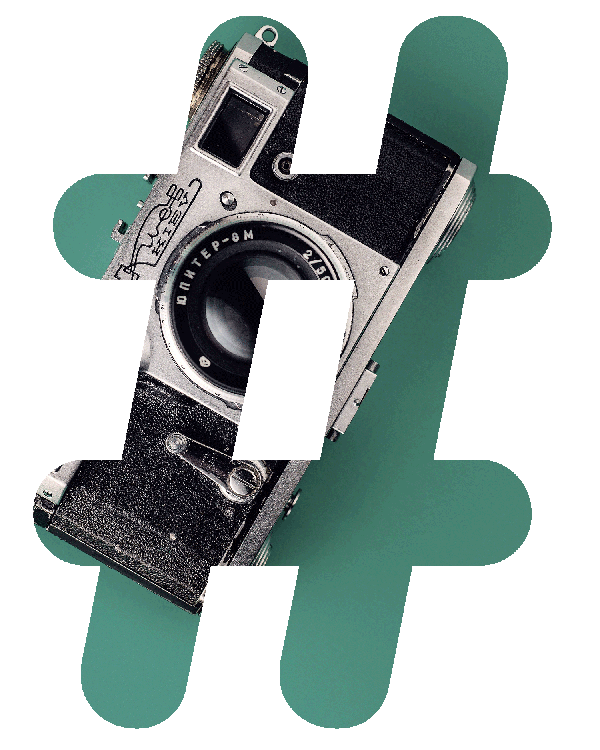 PHOTOGRAPHY RELATED HASHTAGS
Instagram is the social network for photos, so hashtags for photographers couldn't be missing. Pay attention…
#photooftheday #photography #photo #vsco #vscocam #photographer #blackandwhite #portrait #naturephotography #photoshoot #canon #instaphoto #pic #streetphotography #nikon #all_shots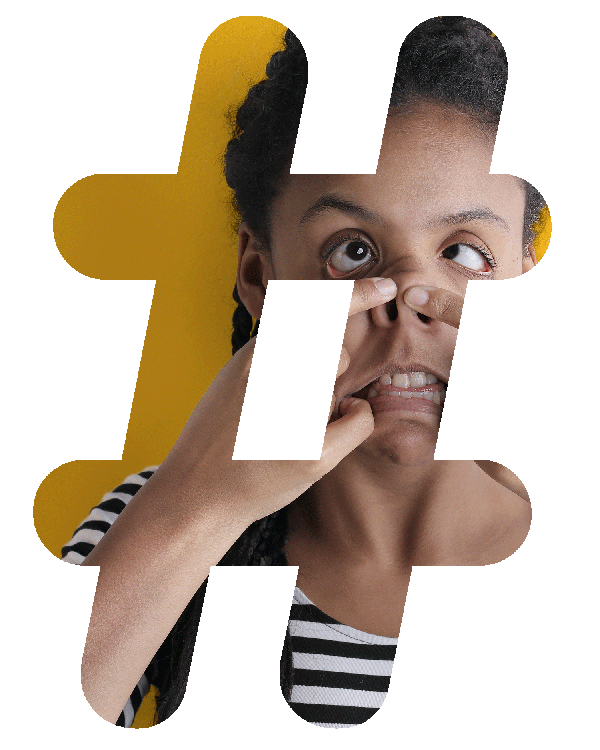 HUMOR RELATED HASHTAGS
Although we also found humorous posts within Instagram, we did not find as many hashtags as in other categories. But here you have the top 4 of the most used hashtags for humor:
#memes #lol #meme #dankmeme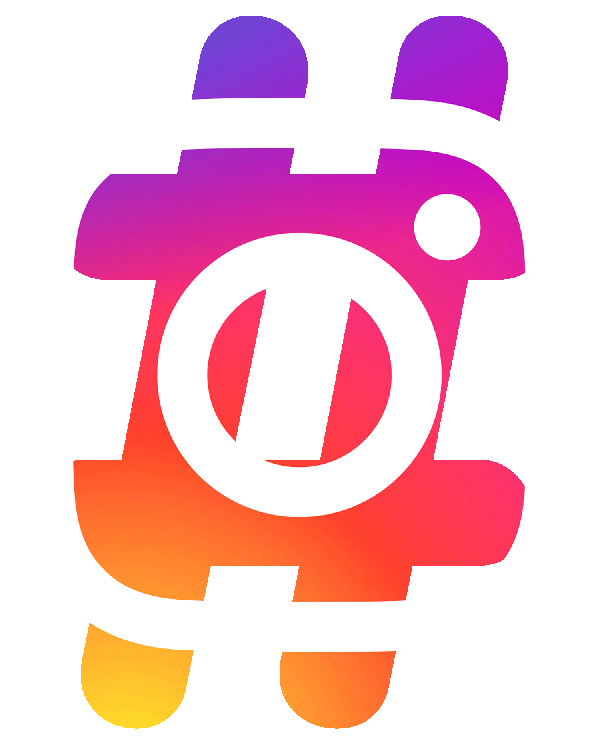 INSTAGRAM HASHTAGS
Instagram has its own hashtags to encourage users to use them, and you can include them on different occasions: when you talk about instagram itself or mix them with other themes.
#instagood #picoftheday #follow #instagram #tbt #followme #like4like #repost #instadaily #girl #instalike #likeforlike #follow4follow #igers #nofilter #instamood #likeforlikes #followforfollow #l4l #f4f #tagsforlikes #bestoftheday #instapic #likeforfollow #explore #followforfollowback #instafashion #travelgram #insta #tflers #instalove #new #likes #followback #instafollow #throwback #instacool #LFL #exporepage #fff #tweegram #igdaily #instago #bhfyp #webstagram #instagramers #followers #latepost #tb #likesforlikes #like4follow #regrann #top #bts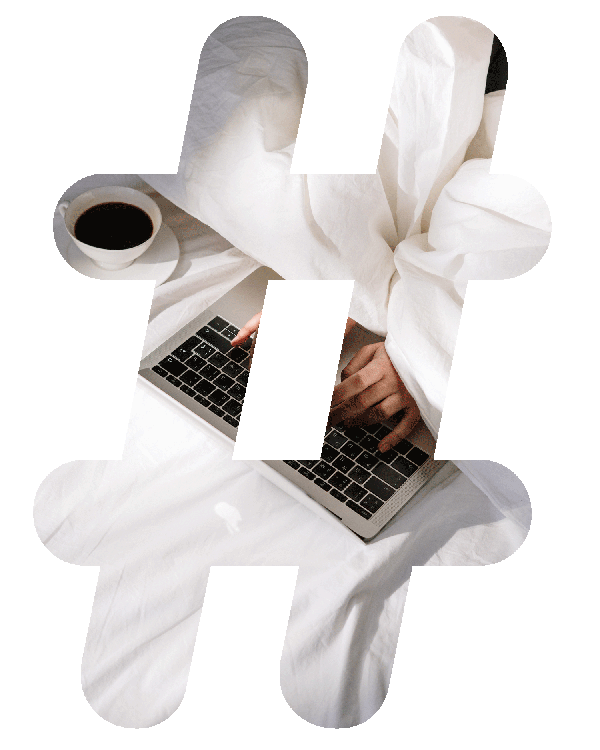 LIFESTYLE RELATED HASHTAGS
Many times Instagram becomes a journal, the social network where you tell your day to day or make publications about your lifestyle. As you can see, it is the category that has the most hashtags, because they are the most used. Influencers, instagramers, models, actors are some of the profiles that usually use this type of hashtags.
#sexy #love #beautiful #happy #cute #selfie #me #friends #fun #smile #family #life #amazing #motivation #lifestyle #funny #baby #wedding #girls #inspiration #pretty #party #cool #healthy #christmas #swag #home #black #holiday #pink #blue #tattoo #happiness #winter #daily #night #anime #weekend #work #amor #blessed #health #wanderlust #spring #green #luxury #goodmorning #red #birthday #quotes #relax #adventure #sunday #mood #goodvibes #boy #morning #kids #autumn #awesome #live #iphoneonly #white #halloween #nice #goals #eyes #happybirthday #peace #memories #streetstyle #gay #colorful #homedecor #iphonesia #babygirl #healthylifestyle #loveit #ink #familia #light #day #good #friday #car #disney #entrepreneur #best #beer #loveyourself
MARKETING RELATED HASHTAGS
Instagram is full of marketing tips, and if you think about it, many brands create marketing strategies within Instagram itself. So even if there are fewer hashtags for marketing, here you have the top 6.
#blogger #tiktok #sale #video #youtube #tumblr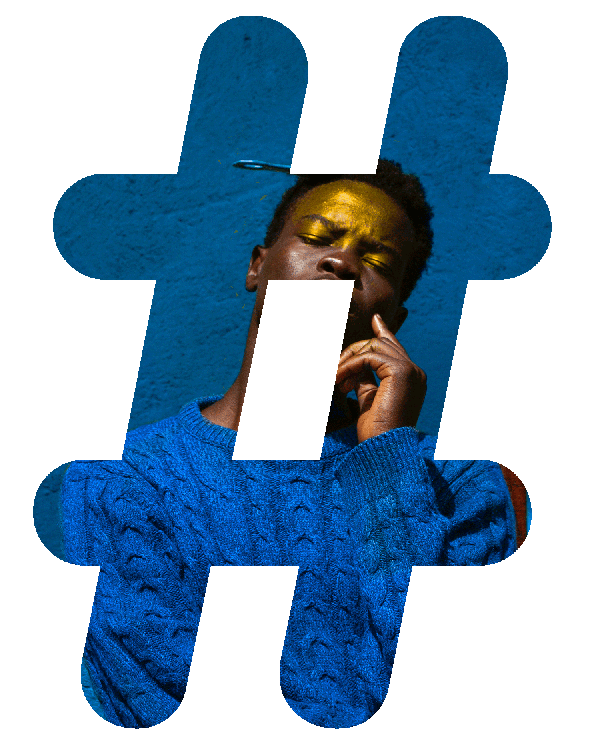 FASHION RELATED HASHTAGS
Fashion is another of the trendy topics of Instagram, users are inspired by looks from influencers, people share their outfits and brands show their products. For this reason, fashion hashtags could not be missing in this list.
Here are the most used hashtags on Instagram within the fashion world:
#fashion #style #ootd #model #moda #look #fashionblogger #shopping #dress #shoes #fashionista #outfit #stylish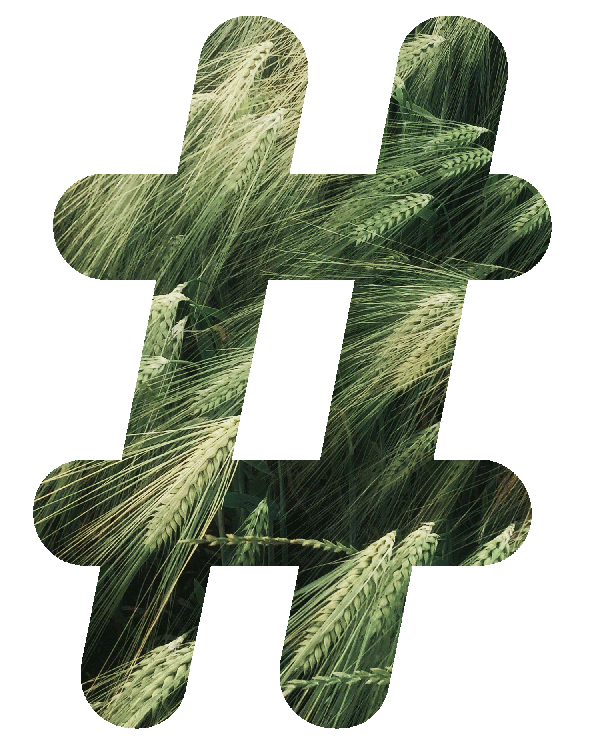 NATURE RELATED HASHTAGS
In the social network of photography, images of landscapes, sunsets or mountain peaks could not be missing either. If something is instagrammable, it is landscapes. Accompany your nature content with these hashtags, they are the most used within this category.
#nature #summer #sunset #beach #sun #sky #flower #mountains #view #water #naturelovers #sunshine #natural #sunrise #ocean #sea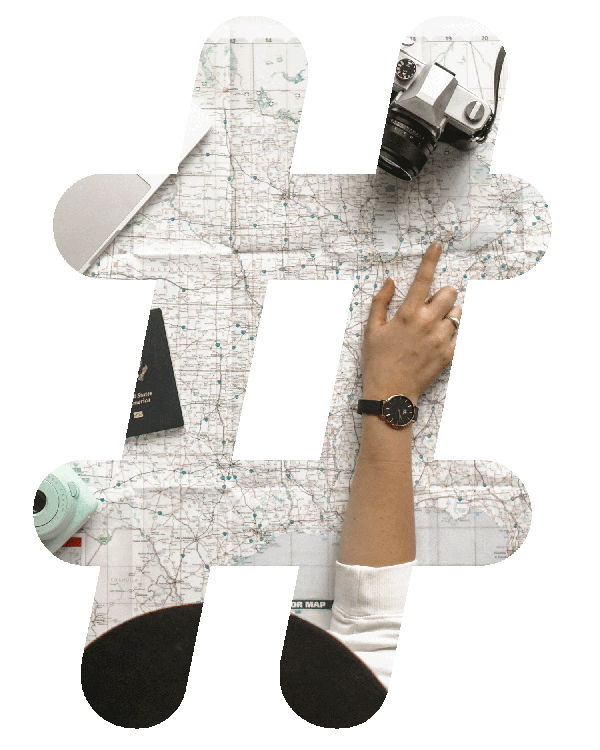 TRAVEL RELATED HASHTAGS
We all like to post cool content when we are travelling and discovering new destinations, right?
Here are the most used hashtags for travel, write them down!
#italy #travel #london #travelphotography #japan #nyc #trip #paris #vacation #indonesia #usa #instatravel #instambul #dubai #india #brasil #newyork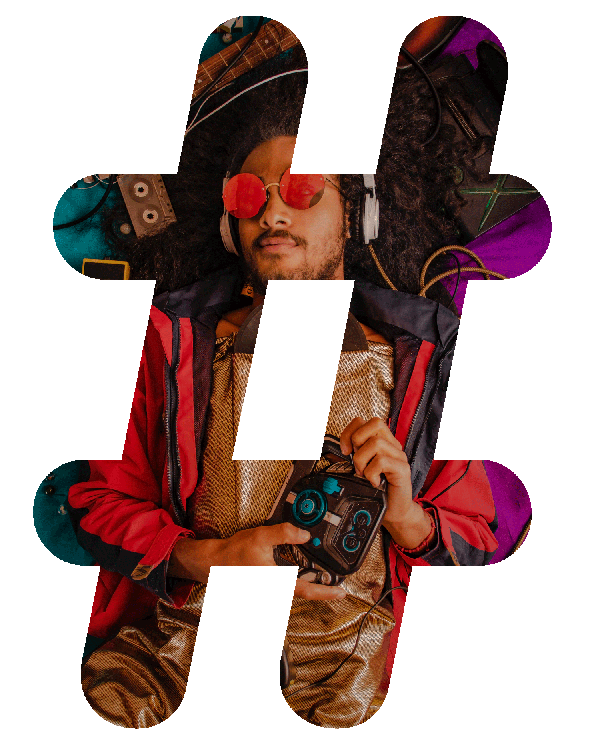 MUSIC RELATED HASHTAGS
What would the world be without music?
If you share content related to music, you are a musician or you love music, these hashtags need to appear along with your content:
#music #musica #musician #livemusic #newmusic #instamusic
Find the most popular hashtags on Instagram with Metricool
Can you imagine being able to search for the most popular hashtags on Instagram when you go to publish your content?
If you are subscribed to a Metricool Premium plan, you will find the hashtag search engine function at your disposal. With it, you can search for the most relevant hashtags while scheduling your post and the number of publications that carry that hashtag: type a keyword related to the topic of your content, and Metricool will show you related hashtags and the most popular ones.
This will help you determine whether or not it is convenient for you to add that hashtag to your post. Whether it's necessary or it's better to choose a different one.
How to find the most used hashtags on Instagram
If your theme goes beyond these categories or you want to find other hashtags for your content, I will give you a trick to find more hashtags on Instagram.
To do this from your account, go to the search option, as if you were looking for an account. Click on the Search box and select the Tag option that is indicated in the lower menu.
For example, "yoga". The most used hashtags will appear and you will have the data for in how many posts the hashtag has been used.
Tap the one that interests you so you can carry out a more in-depth investigation about the hashtag chosen:
What are the most prominent publications that include this hashtag?
What are the most recent posts?
In this way you can get the most used hashtags on Instagram related to your image to gain greater visibility.
How many hashtags to use in your posts
Now that you have a good list of tags and labels for your publications, you may wonder which ones to choose.
Here are some good practices for using the most popular hashtags correctly:
✅ Don't fill your post with hashtags if you don't want to become a spammer. Copying and pasting the best hashtags in your images will not help you to do better. Use common sense.
Keep in mind that Instagram does not allow you to use more than 30 hashtags per post and that there are some hashtags that can penalize your account.
✅ Use the hashtags that are really related to your brand or content. Avoid adding the hashtag #music on a photo showing a mac & cheese dish. Probably the hashtag #foodie is rather a better choice
✅ Like other content with a hashtag and interact. If you really want to get more likes or followers, don't be selfish. The act of entering a hashtag and interacting with other publications will help you.
Analyze the performance of your hashtags
Hashtags are used to tag what you upload to the Instagram social network within a category. They are quite relevant if you want your publications to succeed, but for this you need to learn how to use them correctly and measure whether they work for you or not.
If you use a hashtag properly you can:
Reach more followers or potential customers
Gain visibility within Instagram and your sector
Be able to become a featured publication
To know whether you meet your goals or not, you need to measure your performance so I am going to explain how you can do it with Metricool.
Below the analytics related to your account, you can access the metrics of your publications and the hashtags you use. You will obtain information such as:
The images you have used with each hashtag.
The average impressions of those publications
The total number of posts in which you have added that tag
The average number of likes in the publications that you have used the tag
And the average comments you have had on the photos tagged with each hashtag
With this table you can get very valuable information. Sort it by the metric that interests you the most and find out whether the hashtags you've used are meeting your goals or you need to change them.
To try it you only have to register to Metricool for free:
Measure your hashtags on Instagram with Metricool
With Metricool's Hashtag Tracker feature you can analyze any hashtag on Instagram and Twitter.
In this way you can collect all the information in real time and encourage the participation of your audience, achieving more reach.
View all data in real time and generate professional and personalized reports in PDF or PPT.
Now that you know all about the most popular hashtags on Instagram and which ones you can include in your Instagram marketing strategy, it's time to get started.
Do you have any questions? I will answer them in the comments section.