Before I start, I ask you: Do you know what personal branding is?
We know brands. We associate them with products, experiences, and even places. When we choose between two similar products in terms of quality, we make an implicit brand choice.
Just like product brands, you have your own brand. The personal brand becomes a kind of curriculum of your life with which you can generate links and sell and promote your products and services. It is your career, experiences, and everything that has made you the person you are today.
From this starting point, it's our purpose to give you fundamentals, concepts, and tools that will help you make the most out of your personal brand and apply it to your business.
Some notions of personal brand
To begin with, the personal brand is an ideal method for building a business from your history and experiences. The personal brand refers to the creation of a company that is based on you. It does not necessarily require your individual effort. Your experiences and values become part of your product or service.
Unlike a psychologist or lawyer who works from their own individual strength, personal branding allows you to personalize and make sense of a business. In this way, all the parties involved in the brand will have your personalization without having to depend personally and exclusively on you.
The personal brand is a way to personalize your business and share your identity so prospective clients feel that the brand is you and each contact with it feels like they are directly contacting you.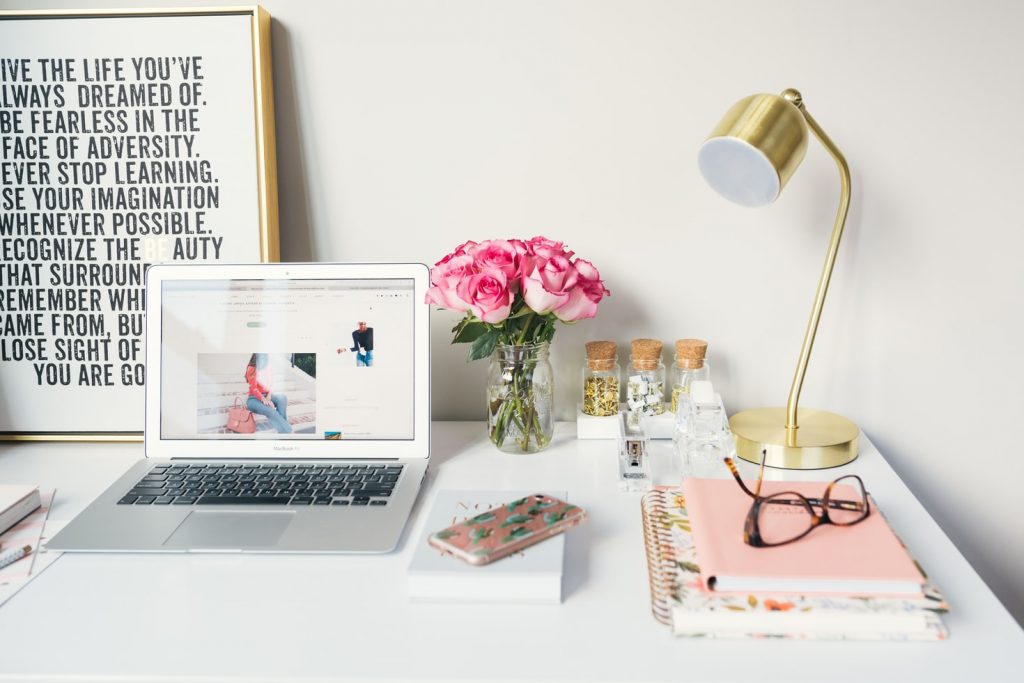 The initial question: What makes you unique?
This question is an excellent starting point to design our personal brand since the uniqueness of each human being is what characterizes them and, therefore, what will define your brand.
The personal brand is a distinction that can be used on large and small brands, both by those who sell the service from a counter and those who are the visible heads of the brand.
As an example of these two cases, we can see how Starbucks applies personalization techniques when delivering their drinks and the clothing brand DVB (David Victoria Beckham), whose image to the public is represented in its entirety by the charisma of Victoria Beckham. NGOs and non-profit associations also apply this method.
Returning to your search for a personal brand, it is a perfect moment to reflect, do introspection and even take personal notes to identify our differential values ​​and intentions, which makes us unique. Once this is established, we can apply our unique characteristics to the brand.
This process is related to the second big question you should ask yourself: What do you have to offer? From the product or service, but especially from the point of view of you and your business model. It's a great time to think about the concessions you would make, the consistency, and the values you will build your brand on.
Building the personal brand
Here are some tips and tools to help you take the first steps in building your personal brand:
Tell your own story
We tell stories every day without realizing it. Anecdotes of an event, events at work, family problems. It is time to put those hours of practice at the service of your business. As if it were a story, tell who you are, what you do, what you have to offer from your own life story and your experiences.
This is the previous step before you start executing marketing strategies since marketing is how to sell something. On the other hand, the personal brand establishes that something that you are going to sell and from which position.
Think about the potential audience
Based on your knowledge and what you have to offer, it is time to think about the potential audience or customers that you can attract. You can do the same as market researchers do to create consumer profiles. For example, your experience has led you to study systems engineering.
In that case, you can have an audience that requires computer services, but you can filter those who do not suit your job prospects through personal branding.
Define the first product or service
Aligning the potential audiences will allow you to offer, as time goes by, services or products derived from your training, experience, and values, in addition to the initial products.
The personal brand allows you to turn a sale or acquisition into a warm and close experience, where consumers feel levels of affinity and even friendship with the brand.
The main objective: How to communicate?
Your goal as an entrepreneur is to be the favorite among others. This implies that what you do is good and different because of the product or service itself and our level of interest, commitment, and responsibility within the brand.
These are some strategies to achieve personal communication with your audience:
⚡️ Content marketing
Currently, all marketing strategies are based on content creation. All business planning requires engaging, impactful, and helpful content for the potential buyer. You must create the content that you think is ideal for your target audience.
For example, if you offer gastronomic services and are interested in so-called conscious eating, a blog with articles on good food, veganism, and healthy alternatives will be ideal and, short videos with related easy recipes. This is known as "added value".
⚡️ Feedback and link building
The resolution of problems with clients must be carried out constantly and with attention to strengthening ties with the audience, involving our personal history and methodology when offering a product or service, to stand out from others.
The first links are generated in the query response; Generally, you will answer the same questions initially (it is expected, the communication will be edited and transformed based on the experiences you have in these consultations).
As the relationship with the customers is closer, the behavior will become a mix of formal and informal, generating comfort for you and your client as the commercial relationship matures.
⚡️ Link your content to social networks (never the other way around)
The personal brand doesn't have to control and be present on one or several social platforms. The reason is that social networks are continuously changing and transforming. They can lose or gain popularity. Users go from one platform to another, which impacts their reach. Remember the success of Facebook and how today Instagram is the leader while TikTok moves the masses.
The ideal is to have your own website to link to the most used social networks of the moment. The strategy should not be focused on a social network but rather coordinate them as satellites of your website so that, despite the change in networks, users continue to have contact with you and your business updates reach them.
⚡️ Brand promotion with the help of advertising
This point is optional, although we recommend it because investing in paid ads is increasingly necessary according to the algorithms. By promoting your brand on social media, you will increase your reach. This is a great resource when you start with your business, as it is when you need to be noticed the most.
Of course, you must not forget that each social network has its own set of tools, and you must learn how to get the most out of them. For example, on Instagram, stories are the most powerful format, while on Facebook, posts are the primary format.
Monetize your personal brand. Is it possible?
Once you start to apply your personal brand to your product or service, it would be ideal to profit from it. The monetization process is slow, many times due to our little experience in showing the differential value we offer.
By differential value, we refer to what we talked about at the beginning of the article: Who am I? What do I have to offer, what makes me different, and why would people choose me over others?
The essential task of monetizing is to visualize the customer system and personal brand as an ecosystem where online and offline actions coexist.
Our business and personal brand actions will probably be a combination of both. For example, a clothing brand offers discounts in its store (offline) and offers promotions and giveaways through Instagram (online).
Next, we leave a list with recommendations to start monetizing your brand as soon as possible.
Tips to boost your personal brand and start monetizing
▶️ Current services (offline action)
An excellent way to start focusing on the possibilities of your brand is by establishing the services that you can currently offer. While you tune your personal brand, these services offered will be your potential source of income until the personalization strategy suits your needs and begins to work at the pace you expect.
▶️ Free content (online)
Offering free support content related to your business is a wonderful way to attract potential customers to increase the public's interest without being aggressive.
By answering questions and listening to user experiences, you will strengthen the relationship with users and encourage them to choose you over others due to your personalized approach to the brand.
▶️ Paid content (online)
Your promoted content can target an audience or advertisers to attract customers, as well as companies looking to advertise (or partner) on your site due to topic or content affinity.
Also, many clients are attracted to your site precisely because of your personal brand: how you communicate, what you talk about, what services you offer, and your methodology… In other words: what makes you new and different to generate paid content.
▶️ Physical products (offline)
Creating physical products is another ideal strategy. In this case, you offer the community the possibility of accessing a physical product or service related to your business but strongly linked to your personal brand. Of course, it must have good quality. Otherwise, it won't work.
▶️ Set short, medium, and long term goals
This is VERY important as goal setting has been proven in countless projects as a good reference guide. With it, you will be able to analyze the time it takes your business to reach measurable objectives compared to the ideal planning you carried out before completely fulfilling them.
Now that you have everything you need to enhance your personal brand, you just have to get to work.