What's Content Marketing?
Content Marketing is a technique based on…
CREATE ▶️ PUBLISH ▶️ SHARE
Content designed with your ideal customer in mind, that is, your buyer persona.
This marketing technique is used to attract users with content to inform, train, entertain or inspire, always around topics associated with your brand or business.
Applying a content marketing strategy helps you to position yourself as an expert in your industry.
Pay attention to all of the necessary steps for Content marketing and to assure that you reach positive results.
Let's start.
What you need for getting started with your content marketing
💥 You must know what type of audience you are going to write to.
💥 Decide what you want to share.
💥 Think about the best format to transmit what you want to say.
What type of content you can publish
📌 Blog articles
📌 YouTube video-tutorials or shorter videos shared on social networks.
📌 Infographics for your blog or social channels.
📌 Podcasts.
📌 Written guides.
📌 Webinars.
Promotional Channels for your content
📌 Company blogs.
📌 Social Networks: Twitter, LinkedIn, Instagram…
📌 YouTube.
📌 Directories.
📌 Specialized forums.
📌 Advertising on social platforms or Google.
What's the main objective of Content Marketing?
The purpose of content marketing is to attract and maintain future customers through sharing valuable and relevant content.
Why Content Marketing
Content Marketing is an inbound technique that brings good results for attracting the audience and helping users to find answers to their questions.
Also, Google's algorithm values the content that helps users to find what they are searching for. Google likes this type of marketing approach.
✅ Publication of up-to-date content
✅ Valuable and relevant information for users
✅ Content is complete and not just focused on improving the position of your brand.
✅ Information is shared on other channels, such as social networks.
Esto ponlo como cita que así cambia el color y queda chulo. solo en el título
First step for your content marketing strategy
Since you already know what a content plan is based on, you probably know that the first step to design a good content marketing strategy is to prepare a content plan [Blog content plan & social media content plan] and create an editorial calendar.
This way, you will have what you need to publish each day organized and under control.
Which channels you can use when you start your content marketing strategy?
⏩ Company blog
This is the main channel for content marketing, it's the preferred choice for companies to share their content. Writing a blog brings multiple advantages for a marketing strategy:
It improves your organic ranking on Google.
It helps you to be renowned in the industry and position your company as an expert.
Create valuable and useful content for your users, they will go to your blog to solve their questions, increasing the chances of converting them into real customers..
It generates conversions, many of the articles contain the information that users need to make the final purchasing decision.
it helps you get more visibility.
If you decide to start a blog as part of your content marketing strategy, first you must create a content plan and a editorial calendar so you never run out of publications.
Are you ready?
This post will help you along the way…
⏩ Social Networks
If you have a blog already, you need to do something else apart from publishing articles and wait until they improve their ranking to increase the traffic.
Social networks will help you to increase the traffic to your blog and website. They can also help your content go viral.
It's crucial to be active on social channels. It's a way to make sure your followers have fresh and updated content available in their feeds. A good way to do it without dying in the attempt is through automated processes.
How can you promote your content on social networks?
Check this example:
Marketing en @YouTube😏

👉🏽Es la red social más usada en países de habla hispana según el estudio The Global State of Digital

👉🏽Por lo que hacer Marketing en YouTube es indispensable para cualquier tipo de negocio

👉🏽Presta atención a nuestra guíahttps://t.co/T9Gt6aeJen

— Metricool ES (@Metricool_es) November 19, 2019
Once you start publishing on your blog and social platforms, you can start varying the format of your content, including videos, photos, infographics, etc. You can also set a YouTube channel or open a digital ad account.
Inbound Marketing: Second step
Probably all this sounds familiar. The thing is that there are other types of marketing strategies that are very similar to content marketing… and likely the same strategy came to your mind, Inbound Marketing.
However, did you know that you can mix both strategies?
If you put both content and inbound marketing strategy together, you can even get more benefits and advantages out of them.
How to carry out a content marketing strategy
After creating your content plan and editorial calendar, the next step is to start creating the content and give it life.
Below, you can find some factors to keep in mind when you start generating your content to guarantee the success of your strategy:
Size and format of content
Rule number one for these types of strategies is to focus as much as possible on users, so you must adapt what you want to communicate to the channel that you are going to use.
⏩ For a blog, write posts with between 500 and 1000 words, it's ok if it's longer as long as the length is justified.
⏩ Vary the formats, for example: Videos photos or infographics stand out more than 500 words on social networks.
The writing of your content
The way you write and express yourself is crucial. It will get more or less attention from your users depending on how the text is written.
You must adapt the content to the goals you want to reach.
Don't you know what type of writing technique you should use for your content?
With this guides you will know how to write depending on your content marketing strategy:
➡️ Types of persuasive writing
➡️ How to improve your copywriting with formulas
Another fundamental part of content is the title. It's the first thing that users will see, so pay attention to it and choose carefully the title of your publications.
✅ Make sure you use titles that capture the attention.
✅ Create striking titles for your articles
Calls-to-action
In both your blog and the content shared on social networks or other channels, it's important to include calls-to-action.
It helps users to understand which action is expected for them to take. That is, the action that you want them to take once they reach your content.
These calls-to-action must be created properly, you must state clearly what users have to do and it must be written in a persuasive and convincing way to get conversions.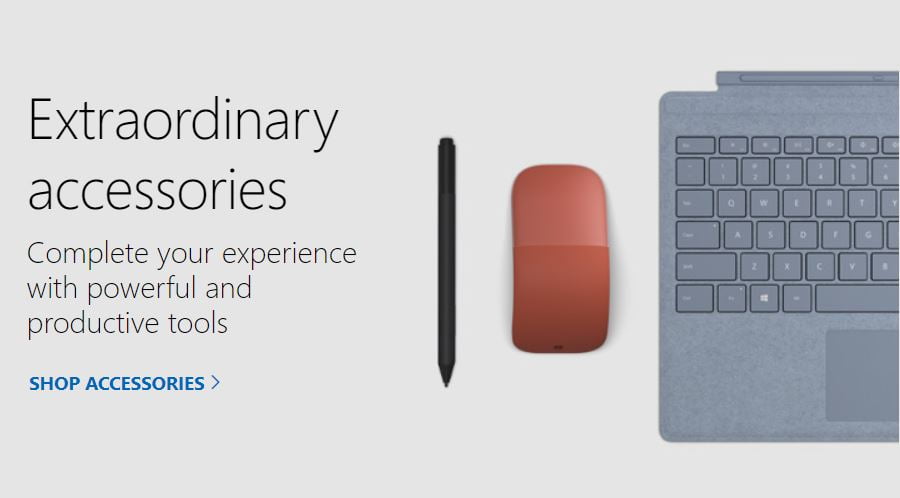 🔔 However, You must be smooth in your calls-to-action, don't be too aggressive.
Create Calls-to-Action that convert
Content Promotion
We all know how efficient Google Search Engine is and that it helps to position our content and get more visibility. However, there are other ways to reach a bigger audience…
In order to increase your visibility, it is necessary that you encourage people to read and see your content and for that, you need to use other channels…
🔀 Social Networks: As we mentioned before, social platforms will help your content to go viral, and therefore, reach a wider audience.
🔀 Advertising: Creating ads on Google Ads and on other social networks (Instagram Ads, Facebook Ads, Twitter Ads and LinkedIn Ads), you will get far. You will promote your content and increase the traffic.
🔀 Promoted Posts: We refer to articles written by bloggers or experts in any specific topic where they mention your company with a remuneration in exchange or a link to get more visibility.
These types of posts will help improve your ranking, make your brand more famous in the industry and impact positively on your conversion rate.
Optimize your web page
Although a content marketing strategy is mostly focused on the content created and shared, you must optimize your website too if you want to reach your goals.
Once you drive users to your blog from social networks or Google, they will already be on your site and they will probably browse the rest of the pages to learn more about your business: products/services, prices, team, etc.
If you optimize your website you could guide your customers where you want them to go and click the buttons you want them to push.
Content Marketing for mobile phones
Mobile phones are getting more and more important in our day-to-day life. Google and social networks are increasingly giving more importance to optimizing our strategies for mobile devices.
A major challenge marketers face is the ability to collect and analyze information from their multiple online sources on their customers, communities, and audiences into one place so that they can quickly gain insight into what is working.
Some examples of a content marketing strategy
You can observe that Metricool follows a content strategy implementing different formats and channels to promote it. Here you have a short summary…
➡️ Metricool has a blog with posts of interest for our audience every week. We use share bottoms to invite our readers to share on social media channels.
➡️ We share the content of our blog on all social networks.
➡️ Besides, we have a YouTube channel with video-tutorials about our tool and where we include related content.
➡️ We provide with complete marketing guides to help users.
Content marketing strategies can be constantly carried out during the whole year. However, when there is a special event or new ad campaigns, the strategy should focus on those events, for example, Black Friday.
So this is all, hope this helps to optimize your content marketing strategy and reach your goals.
And before finishing the article here are some guides to:
➡️ How To Curate Content In 5 Easy Steps?
➡️ Create branded content for social media
➡️ How to win time with marketing automation
Any questions?