YouTube Live is a feature of YouTube where you can broadcast live via streaming.
During these streams, YouTube users can comment in a chat while watching your video live.
It has become one of the most important tools on YouTube for creating content and increasing your internet following.
The data speaks for itself…

The streaming of the Rover Perseverance that NASA broadcasted from Mars via YouTube, gathered its biggest ever audience with over 2 million viewers. 

Source: YouTube
If you want to start a YouTube Live, we have prepared this post, so you can find all you need to know about streaming on the YouTube video platform.
How to Live Streaming on YouTube Live
YouTube allows live broadcasting from a computer or from your mobile phone and tablet.
Follow these steps to find out how to do it from a computer.
YouTube Live from a Computer
1. Go to the YouTube platform
Sign in to the account you want to stream from. Whether it is a personal account or a company account, just make sure it is the right one.
2. Click on 'Create'
The 'Create' button is at the bottom right, beside the Google control panel and your account.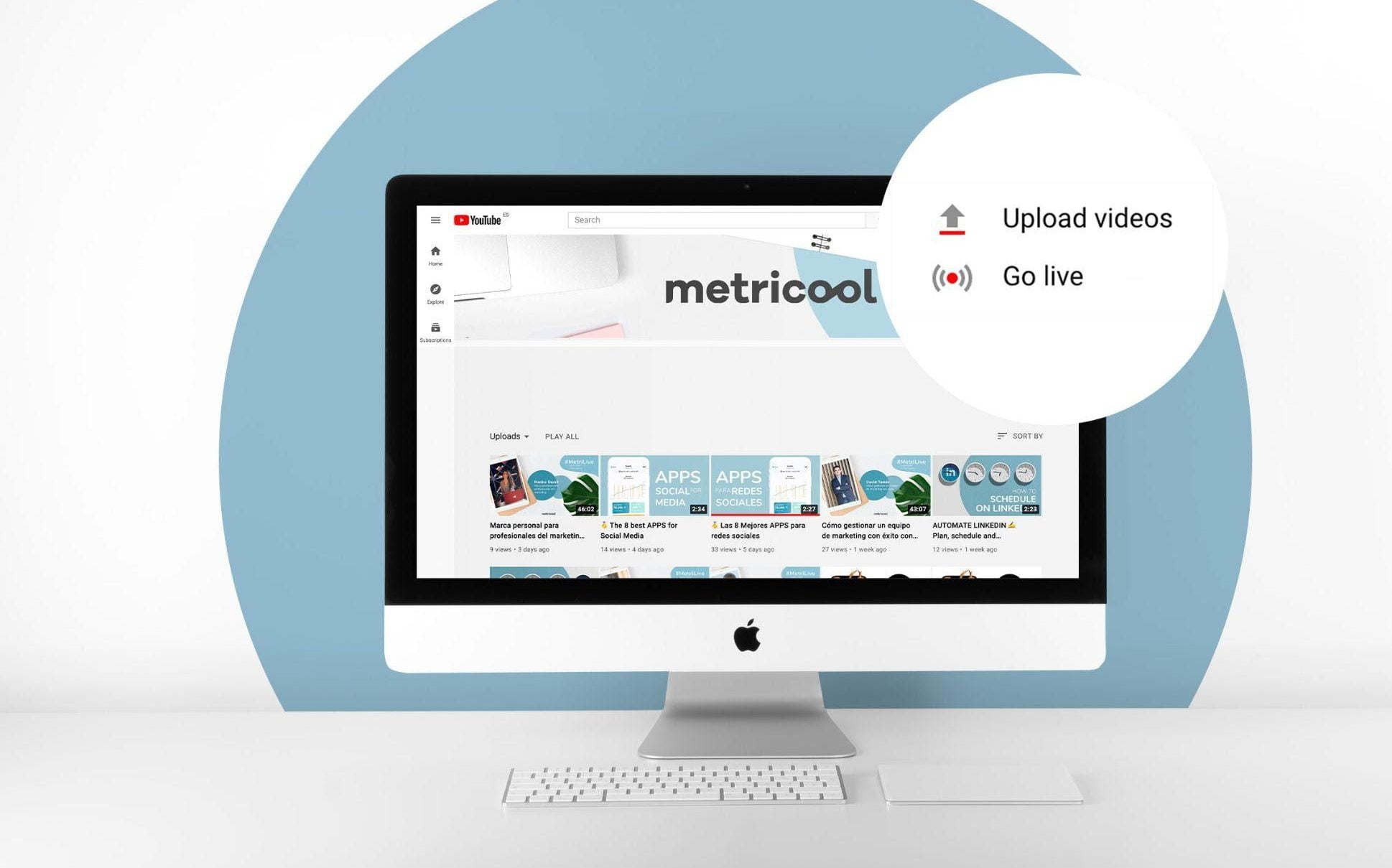 3. Click on 'Go Live'
When you click on 'Go Live', YouTube brings you to the platform where you begin your streaming.
If it is your first time doing live streaming, you will have to follow the steps on the platform to verify your account and access this feature.
In some cases, verifying your account can take up to 24 hours. Once you have it enabled, you can get to work straight away.
You are now streaming from your computer for all of YouTube to see!
YouTube Live from your Smartphone
For a smartphone or tablet, the process is the same regardless of whether you use Android or iOS.
1. Open the YouTube app
Download the latest version of the YouTube app for mobiles.
2. Click on 'Create'
At the bottom of the screen click on 'Create', and YouTube will offer you three options: ¡Upload a video', 'Go live', or 'Create' a post.
3. Click on 'Go Live'
To go live from your cellphone, you need to meet the requirements, which means you need more than 1,000 subscribers to your channel.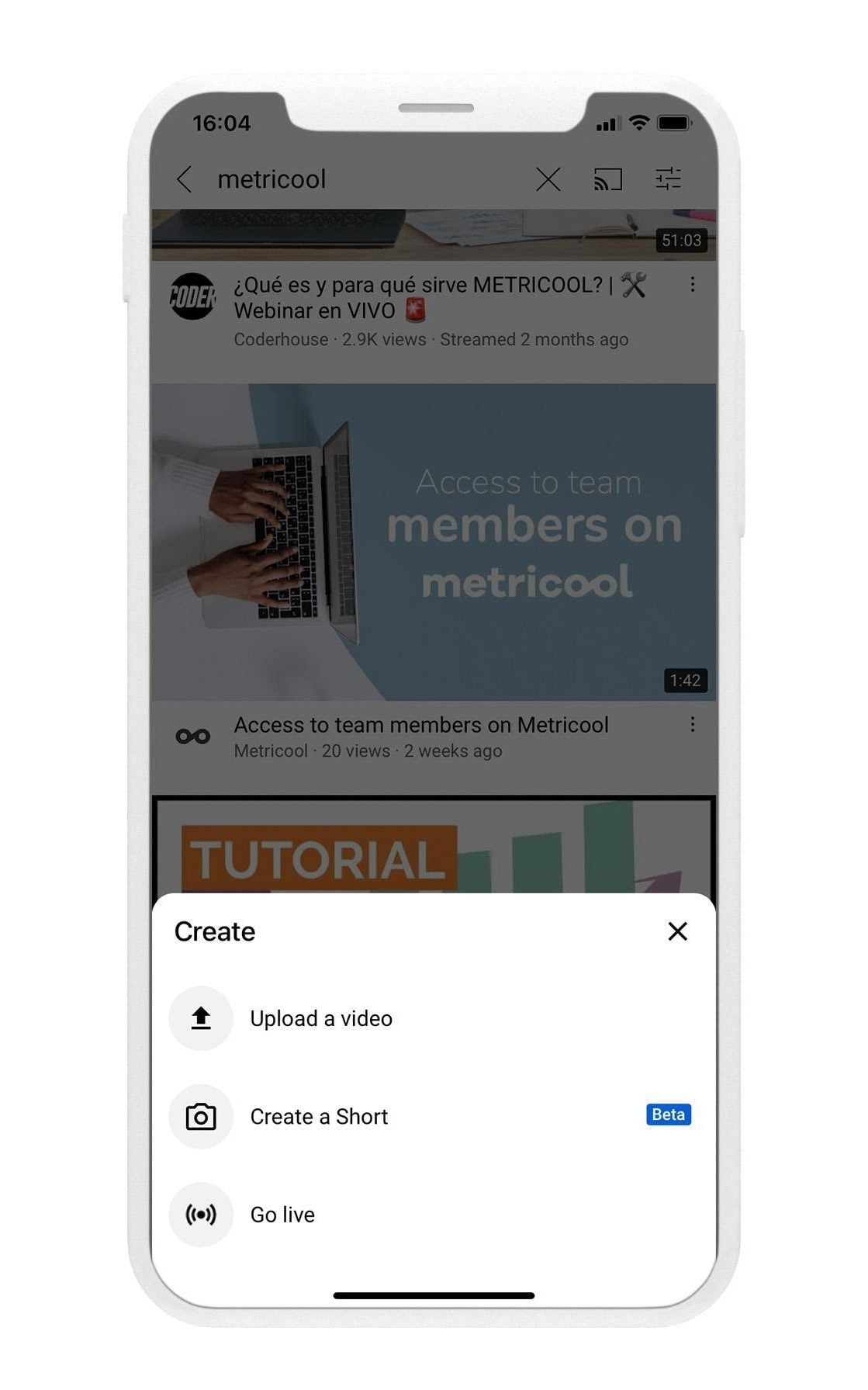 If you comply with these requirements, then you're ready to go live. Let it rip!

Top tips for your YouTube Live Streams
Have you decided to start streaming on YouTube?
Here are some tips to help you grow on YouTube using live streams and what you can use so that everything works perfectly.
✅ Interact with your audience.
One of the advantages of YouTube Live is the direct contact you have with your viewers. While they watch you on screen, they can comment in the chat, send messages and react to what happens during your streams.
Pay attention, respond to any questions or comments they leave, and it will make them feel part of the stream.
✅ Show your face.
YouTube is full of videos with voice-overs, but live videos mean you can show yourself exactly as you are. One of the attractions for viewers is to see what you are like and how you react to everything that happens during the live video.
It is time to leave everything behind and put yourself in front of the camera: show your most natural side, and it will make it much easier to sit down in front of it.
✅ Chose the right equipment to enhance your YouTube channel.
As we have said before, we don't believe it is necessary to have the newest microphone and webcam from the market, but we do recommend that you invest in these two devices to improve your streaming, given that the ones that come with your PC are not guaranteed to be of good quality.
The microphone allows you to create a friendly atmosphere and your viewers can hear your voice perfectly, while the webcam allows them to see you clearly during the live videos.
✅ Use every available resource.
YouTube, just like Twitch, allows you to connect external hardware, such as OBS Studio, to broadcast on the platform.
Our advice is that you take advantage of every possibility from these encoders to create content: they allow you to share your computer screen, create overlaps, make video game streams, etc.
✅ Advertise your live videos on social media.
A way of attracting viewers to your streams is to make announcements on other social media channels that you are going to go live. Create a clever, witty post to awaken the curiosity in your followers.
Also, YouTube saves all the live videos that you broadcast on your channel, which means you can share them on your other profiles and continue accumulating views.
Examples of Content for your YouTube Live Stream
Now you have dipped your toe into the world of YouTube Live and are beginning your live streaming adventure.
Don't know where to start? Find out here various examples of content you can bring to your channel.
🎥 Q&A about yourself.
The best way for viewers and YouTube users to get to know you, is to ask yourself questions.
You can do this in two ways: ask your viewers to ask you questions on social media and then choose which questions you want to answer live, or go live and start answering questions that are left in the chat.
🎥 Live stream collaborations.
YouTube is a platform boasting millions of content creators, a community that interconnects with each other in order to continue growing.
One way to increase your presence on the platform is to invite other YouTubers to your live streams: you can interview them, debate certain topics, etc.
This generates good quality content and increases your popularity on YouTube.
🎥 Reacting to other content.
If you want your followers to continue actively participating with your streams, you can create a stream where you react to other types of content. They can be videos from other channels, news reports, among others.
You can also ask your followers to send you content, which you can then analyze live. This is a popular option in the world of marketing.
For example, you are focused on the creation of Facebook Ads campaigns, then during your live stream you can ask your followers to send you their latest ad campaigns so that people can see them and comment on them live.
You are keeping your audience involved in your live streams and you are creating useful content for your followers.
🎥 Training.
If webinar platforms don't suit your strategy, or you think they are too expensive, you can give classes or tutorials to students by posting to YouTube.
With YouTube, you can open links that are sent to you in the chatbox, answer any questions they ask, or show them your computer screen with the material you're offering. What's more, it is free to broadcast on the internet.
🎥 Online events.
In-person events have suffered greatly due to the current situation. Because of this, online events have grown in popularity. Many companies and brands have opted for online events.
YouTube Live is everything you need for your online event: it allows you to have more than one speaker, share screens for a presentation, and have an open chat so that viewers can comment.
With all of these bonuses, you have to start streaming on YouTube Live, creating content, increasing your followers, and continuing to grow in the world of marketing.